So You Want to Know More About Refugees? Here Are Some Resources That Can Help
"Every minute, 20 people leave everything behind to escape war, persecution or terror." This statistic from the United Nations always floors me. That's 20 teachers, 20 doctors, 20 daughters, mothers, sons and fathers who have made the difficult decision to flee their homes in search of safety and a place to rebuild their lives.
As we enter World Refugee Awareness Month and look toward World Refugee Day on June 20th, we embrace the call that every action counts in the effort to build safe and welcoming communities of love — including the action of learning.
If you've ever had questions about refugees, fears, uncertainties or even curiosities, we've compiled a list of resources to help you learn more about mass displacement and the people this crisis affects. In these podcasts, videos and books, you'll hear stories, gain insight into policy and discover God's heart for refugees. We hope that as you engage with these resources you'll be inspired to join us in creating a world where everyone can thrive.
---
In 2011, civil war broke out in Syria resulting in the largest refugee crisis since World War II. In this six-episode series, hear conversations from refugees, locals, relief workers and aid agencies who responded to the crisis in Jordan and gain a deeper understanding of the refugee crisis.
Created by World Relief Chicagoland's Jacob Mau, this podcast explores the stories of refugees and displaced people in the U.S. and across the globe. Hear directly from people who have been impacted by displacement and discover the image of God in each person whose story is told.
Pastor Bob Roberts Jr. talks with World Relief's Jenny Yang about changes in refugee policy over the last few years, why there's often tension between faith leaders and the topic of refugee resettlement and why advocating for refugees is an important responsibility.
Born and raised in Burundi, Come Nzibarega shares his story of escaping torture and civil war. Today, Come works as an Employment Specialist for World Relief. Hear more of his story and hear why Come thinks refugee camps are the richest places in the world.
(Love TED Talks? Check out this list of recommended talks from World Relief Memphis!)
Are you a parent or a teacher struggling to know how to talk about mass displacement with teens and young kids? Check out these free resources from the UN Refugee Agency.
Whether you are new to exploring the topic of immigration and refugee resettlement from a Christian perspective, or it's a matter you've given much time and passion to, this course offers you space to listen and reflect as you engage with what the Bible has to say about welcoming the stranger. You can access this course for free through the month of June on World Relief's The Workshop.
When Clementine was six years old, she and her 15-year-old sister, Clair, fled the massacre that was happening in their home country of Rwanda. In this riveting memoir, Clementine tells their story of rebuilding and reclaiming life on their own terms.
After stepping on a landmine and narrowly escaping death, Farah Ahmedi fled her home country of Afghanistan with her family and resettled in the U.S. Today, Farah is a writer, mother, speaker, humanitarian and activist. Read more of her story in this remarkable memoir.
---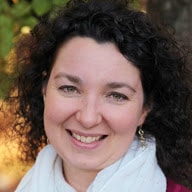 Karen Spencer is World Relief's U.S. Marketing Partner and serves U.S. offices in the area of identity and messaging. She previously served as Mobilization Director for World Relief in Memphis, where she lives. She is a connector of people, places, passions and purpose.