Welcome Kits
Put together a couple of kits at home or organize your community to do a drive.
For an easier-to-store option that lets families select their own items, mail gift cards to our office!
Due to tremendous community support, we no longer urgently need welcome kits. Thank you!
If you are in the process of building your kit, no worries! We know there are a few more on their way and they will be put to use. Please contact us using the "Contact Us" link below and we can give you delivery instructions.
If you didn't get the chance to build a kit and would like to help welcome refugees to Western Washington, you can:
Send $25-50 gift cards to our office (address below). Cards for Safeway, Target, WinCo, Fred Meyer, Amazon, and Goodwill are our favorites!
Make a financial donation to help provide comprehensive and flexible welcome services to everyone arriving this season and beyond.
Check out our Amazon registry for new items that can be sent directly to our office. We especially need new (in-box) mattresses and foldable bed frames!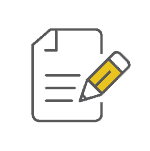 Step 1: Download the Lists
Welcome Kits provide the basic household items people need as they begin a new life in our community.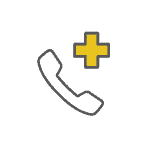 Step 2: Mobilize
Share the list and start assembling your kits! Packing everything in plastic containers with lids and labeling your kit makes storage and delivery easier.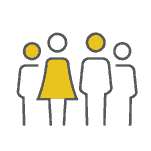 Step 3: Deliver your kits
Once your kits are ready, deliver them to our office anytime Mon-Fri, 9am-4pm. We're still closed to the public, but please leave them by the inner door.
More tips for a successful Welcome Kit Drive
Pre-make bins with the kit lists taped to the outside. It makes it easier to remember to actually fill it up and bring it back AND the bins come in handy during apartment setups.
Host a packing party where people bring supplies and assemble the kits together. You can also make "Welcome to our community" greeting cards.

Gift cards needed!

Deliver or mail gift cards to our office so new arrivals can use them to select their own items. Gift cards are also easier to store!
Cards for $25-$50 to Amazon, Safeway, Fred Meyer, WinCo, Target, and Goodwill are especially helpful.