Garrett Pearson
Executive Director
Garrett joined World Relief North Texas as Executive Director in September 2021. Garrett spent time working with immigrants and refugees in the United States and internationally before joining World Relief North Texas. Garrett was the executive director of City of Refuge in Columbia, Missouri, where he was responsible for fundraising, advocacy, and community engagement. Garrett's work in refugee and immigration services has instilled in him a feeling of calling when it comes to bridging gaps for others. Garrett was drawn to World Relief North Texas because of his passion.
Jonathan Parsons
R&P Program Manager
Jonathan serves as Reception and Placement manager. For the past 12 years, Jonathan has worked for World Relief North Texas in a variety of roles. He's delivered furniture to refugee families, trained employees and interns, and directed our youth mentorship program throughout the years. A refugee youth soccer team was founded by Jonathan and another coworker. Growing from one team to three, with a large number of coaches and volunteers, led to the construction of a soccer field.  Now, he manages a team of resettlement specialists and continues to do various tasks such as apartment setups and so on.
Rebecca Armenta
Program Manager and RCA Program Specialist
Rebecca serves our office as the program manager and RCA program Specialist. For the past 13 years, she has been a member of our North Texas team. She supervises TXOR activities and administers financial aid to qualifying clients in the Refugee Cash Assistance program.
Lorrie Demers
Community Mobilizer
Lorrie serves as our Community Mobilizer. She oversees our volunteer recruitment, as well as church and community connections. She has extensive expertise educating community groups, churches, and other organizations. Lorries grandparents started refugee resettlement programs, and she grew up with a strong desire to aid the most vulnerable. oversees volunteers engagement, church and community partnerships. She has a wide range of experience training community groups, churches, and partners. Lorries grandparents founded the refugee resettle programs, she grew up with a passion of helping the most vulnerable.
Inas Mandy
Finance Specialist
Inas was born in Egypt. She spent 12 years as a senior accountant with the Egyptian Swiss Development Fund.
In 2011, she fled Egypt in search of refuge in the United States, and in 2012 she began working for World Relief North Texas. Inas, our finance specialist, oversees and controls all financial transactions, financial reporting, and budget execution to maintain the office's financial stability and generate accountability to the Home Office.
Raed Polus
R&P Specialist
Raed serves as our office as a reception and a placement specialist. He assists in the first greeting of our client and helping them get settled into our community within the first three months. Raed arrived in North Texas as a refugee from Iraq in 2010 and has worked for World Relief North Texas for the past eight years.
Angela Hayward
R&P Specialist
Angela serves as the reception and placement specialist. After graduating from Dallas Baptist University in 2017, she was employed as a program specialist for our Social Adjustment Services program. Her new position ensures that families are made to feel welcome, and help with their resettlement process.
Taylor Miller
R&P Specialist
Taylor is our newest team member, serving as a reception and placement specialist. She received a bachelor's degree in social work from the University of Texas at Arlington. She has worked as a caseworker for foster children since then, until joining World Relief. She has a strong appreciation for and curiosity about diverse cultures and origins, which captures the attention her interest in traveling, meeting new people, and serving God with the gifts he has given her.
Justin Waka
Social Adjustment Services (SAS)
Justin serves as one of  our Social Adjustment Services. He assists clients in achieving self-sufficiency and social integration by applying for and getting resources that they are eligible for. Justin, a World Relief refugee from the Democratic Republic of the Congo, fled to Malawi and stayed for eight years. In 2015, he was resettled in Texas. He has been with World Relief for the past five years. He began his career as an interpreter, then as a caseworker in R&P for two years, and then transferred to a caseworker in Social Adjustment Services for three years.
Christina Luol
Social Adjustment Services (SAS)
Christina serves in the Social Adjustment Services. She earned a bachelor's degree in International Studies from the University of North Texas, with a concentration in development and humanitarian affairs. She knew right out of college that I wanted to work for World Relief because I recognized the importance of the service that they accomplish. She also has a great respect for World Relief because her and her family were refugees who were assisted by them, and it's an honor to be able to contribute and give back to the community. I'm really happy to be a part of the World Relief North Texas team and to continue to develop with them.
Paul Gore
Employment Specialist
Paul serves as an Employment Specialist for our office. In May 2020, he graduated from Texas Tech and SWBTS Seminary, and in August of same year, he was hired at World Relief North Texas. He has a Master's degree in Islamic. He assists our clients in finding jobs once they are entered in our resettlement program.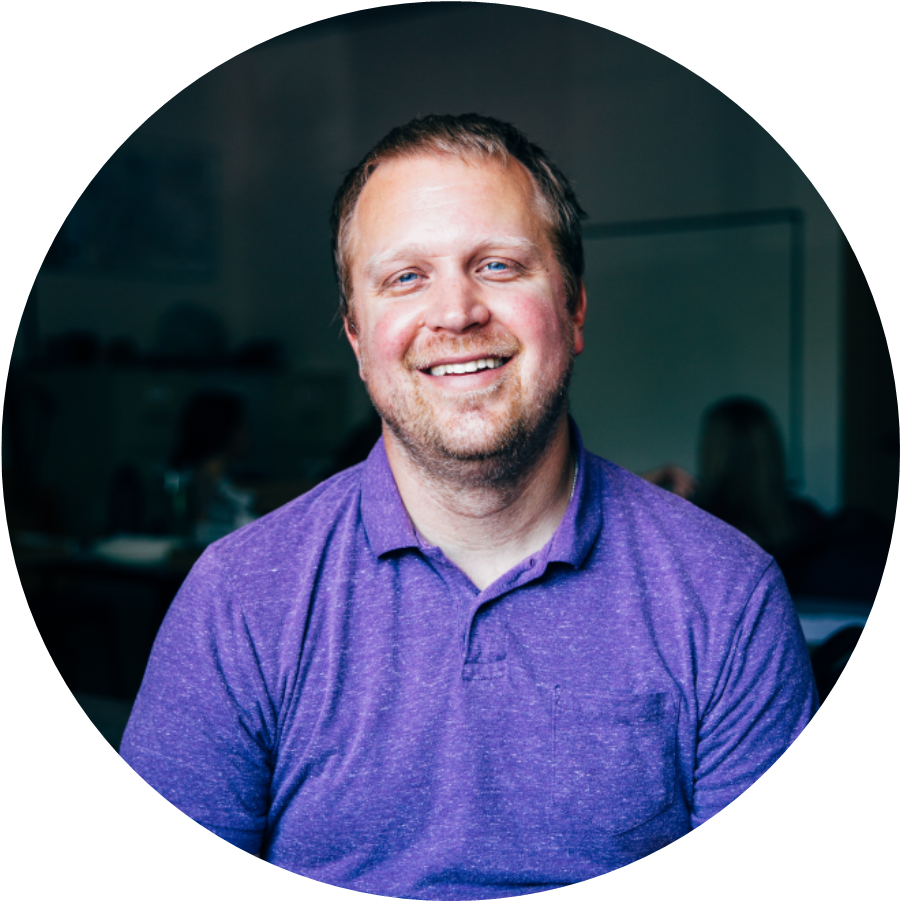 Luke English
Gifts-in-Kind Donations Coordinator
Luke serves as the Donations Coordinator, and he is in charge of receiving, tracking, arranging, and distributing all of our donations, as well as setting up apartments for arriving refugees. At Oregon State University, he majored in Spanish. He began coaching ESL students and teaching a citizenship class for World Relief on a weekly basis. Luke then decided that he wanted to be a part of our team and applied for a few roles at World Relief, eventually being hired as the Donations Coordinator.
Sofia Ortiz
Administrative Assistant
Sofia, originally from California, serves our office as the administrative assistant to the Refugee Cash Assistant program. She helps with walk-ins, Spanish translation, and RCA enrollments. Sofia's passion is to positively impact other people's lives and serve God in the process, and she believes she gets to do both of those things while at World Relief.
Kathryn Freeman
Texas Advocacy Mobilizer
Kathryn serves with World Relief as the Texas Advocacy Mobilizer, coordinating Christians across Texas in support of immigration policy changes that are consistent with biblical values. Kathryn formerly worked at the Texas Baptists Christian Life Commission as the Director of Public Policy. She worked as a policy attorney for two non-profits focused on issues impacting low-income families before serving Texas Baptists as their press secretary. Kathryn graduated from Texas A&M University with a bachelor's degree in English, a master's degree in divinity from Baylor University's Truett Seminary, and a law degree from the University of Texas. She has contributed to Christianity Today and other publications.