Our Team at World Relief Baltimore Immigrant Services Office works daily to further our clients' paths toward naturalization. This recent story from our sister office in North Carolina inspires us as we walk along the long road to citizenship with our Baltimore neighbors.
Reflecting on September as the time of year that we celebrate citizenship with #CitizenshipDay, a day inviting, "Americans to reflect on the rights and responsibilities of citizenship," we invite you to continue reading to learn about one of our own's story, Prince Mushunju and his wife, Laurette!
Becoming a citizen affords a lot of privileges and is an arduous process that can be uncertain for some. Prince Mushunju, Employment Services Coordinator at World Relief , reflects on his and his wife's experience one year since they received citizenship.
"To experience the respect that is had for a U.S. citizen — Now that we have passports, we see a very big difference in the respect people give us," he says. "We've traveled to the same countries! So we can see the difference. Americans don't always appreciate their privilege in being born in this country."
Searching for Home
When Prince and his wife first arrived in the United States in 2015, they were expecting their first child. After living in a refugee camp in Uganda for nearly 12 years, they were ready to find a home. They decided before they had even arrived that America would be their home. "We considered this to be our home. So one of the first things we did was ask the question of what can we do to become permanent residents. How do we become citizens? We asked this from the first year."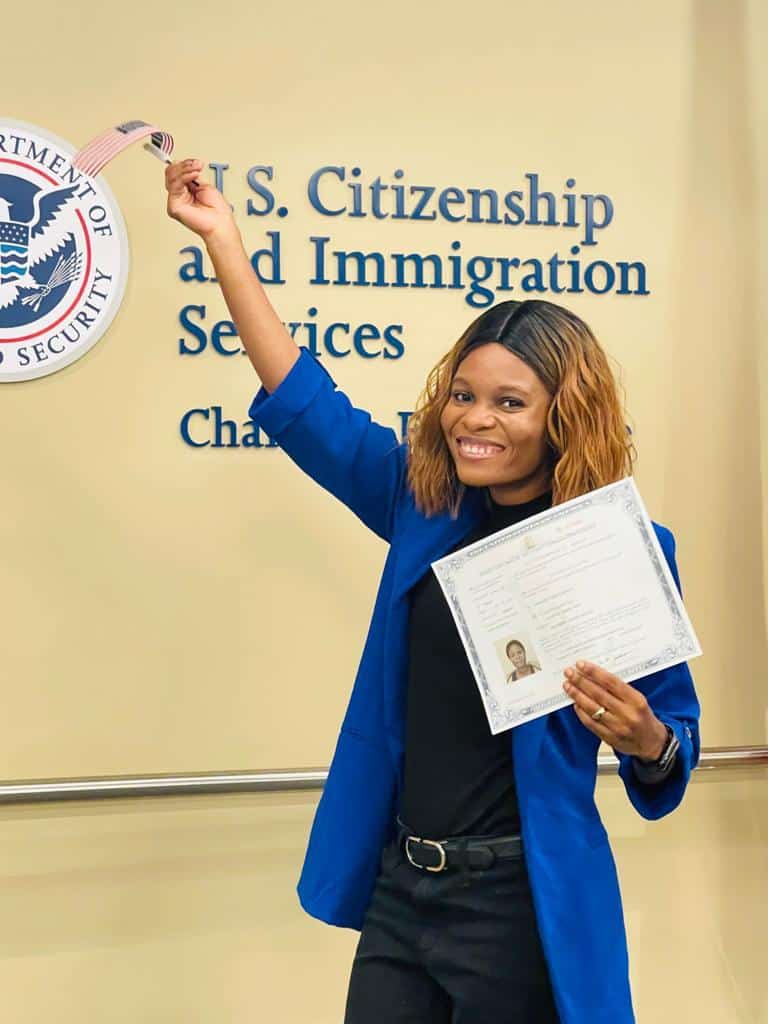 Prince can't help but smile when he reflects on those first few days and weeks arriving in the U.S. He says that they even thought that they were being resettled in New York City because that's where their first flight was landing. After weeks of research, Prince then had to readjust to the idea of actually living in Greensboro, North Carolina — "very different from New York," Prince laughs.
"They picked us up from the airport and took us to a small house," he says. "But even still, the love of the country helped us. We knew we needed to get that citizenship to feel like we were home."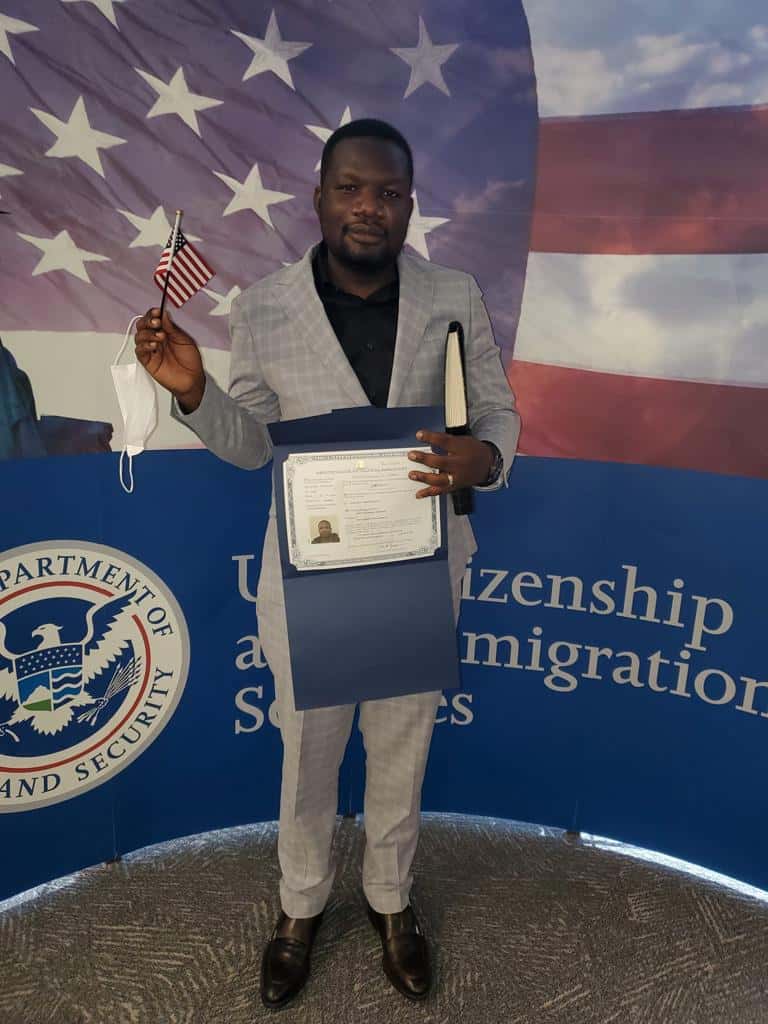 Enduring towards Freedom and Joy
The journey towards citizenship involved a lot of work that Prince says made his wife and himself feel like they were back in school. Since they had to apply individually, there was always the fear that one of them might get citizenship while the other didn't.
"We felt joy and freedom once we learned we'd gotten citizenship," Prince says. "There are things a citizen can do that someone who doesn't have a permanent status cannot do. Now that we've come as refugees, and have gone through that process as well as the process of becoming a citizen, we feel like, 'Wow. I can breathe and start living.'"
One way major way that their lives have changed now as citizens is not only in the way they travel (Prince and his family are planning to visit the Democratic Republic of Congo soon so that his children can see where he comes from), but also in applying for their parents and other family members to come to the U.S. now.
"The process will be much easier as citizens and not refugees now," Prince says. "As long as I'm working and don't have a record, they can come." He concludes with a smile that it should be less than two years until they are all reunited.
At World Relief Balimore Immigrant Services Office, we are invested in providing holistic care for our clients, which includes assistance in legal immigration services, often. If you would like to learn more about this program or give towards it today, click below.