About Us
At World Relief Southern California, we envision every refugee and immigrant welcomed by community, rooted in community, and empowered for community.
Orange County and Greater Los Angeles
13121 Brookhurst Street
Garden Grove, CA92843
socal@wr.org
San Diego County
6555 Balboa Avenue
San Diego, CA 92111
socalsandiego@wr.org.
A Community of Welcome In Southern California
Since 1979, we have been working alongside the community to welcome refugees and immigrants to Southern California. For decades, we have put biblical teachings about hospitality into practice, fostered friendships, created welcoming communities, and overcome fear with kindness. As immigration policies change and impact communities, we have responded by expanding our work beyond refugees to include all immigrants as they rebuild a sense of home in Southern California.
At World Relief Southern California, we value empowerment, cultural diversity, integrity, and mutually transformative relationships.  We provide services to all individuals, regardless of color, gender, or belief. We strive to be a sustainable and holistic center of compassion and practical support by offering a suite of services to meet community needs and build welcoming communities.
We have office locations in Orange County and San Diego County.
World Relief is a global Christian humanitarian organization whose mission is to empower the local church to serve the most vulnerable. We aim to tackle the world's greatest problems with holistic, locally-driven solutions that lead to lasting change — whether in response to disasters, extreme poverty, violence, oppression or mass displacement and immigration. World Relief's work in the United States, specifically, focuses on helping refugees and other immigrants in vulnerable situations rebuild their lives in a new country.
At World Relief Southern California, we come alongside immigrants and refugees in vulnerable situations as they rebuild their lives in the United States. For over 34 years, we've been welcoming immigrants across Southern California. For decades, we have empowered churches, community organizations, and people like you to adapt to the challenges of the moment for the sake of refugees. As needs have increased in recent years, we have expanded our work beyond refugees to include all immigrants in vulnerable situations.
Today, World Relief SoCal is part of a national network of offices through which over 400,000 immigrants and refugees have been welcomed into this country.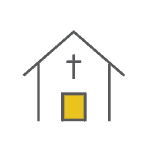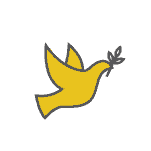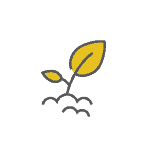 Church Centered
Working with the local church is not only a good strategy, it's at the very heart of our work. We believe that God gave us a plan to save our broken world, and that it begins with his church, and his people, leading the way. We want to see local churches creating and leading change in their communities.
Holistic
We believe in transformation of the whole person — mind, body and spirit. That's why our programs focus on addressing the root causes of poverty, vulnerability and injustice. Beyond physical change, we focus on driving mental, social and spiritual transformation.
Sustainable
We understand that lasting change requires more than quick fixes and band-aid solutions. We prioritize the leadership and participation of those we serve, whether people, churches or local institutions, as critical to creating and sustaining change. Many of our staff are immigrants themselves and have a deep understanding of the challenges our clients face.
Heather Kwak
Office Director
Jose Serrano
Church and Community Engagement Director, Greater LA and OC Area
Jane Register
Program Director, San Diego
Stephanie Gomez
Immigration Legal Services Manager
At World Relief, we are committed to prayerful, efficient and thoughtful stewardship of every donation. When you invest in us, you can trust not only that your resources are being directed to the right places, but also that those resources are being used in the smartest, most efficient ways possible due to the collective expertise of our organization.
Stay Up to Date
Enter your name and email address to receive World Relief SoCal news and updates, including events, volunteer opportunities, donation needs, our monthly newsletter and more.
Donate Now
Your generosity makes a transformative and lifelong impact. When you give, you'll join our family of passionate changemakers committed to changing our world.