San Diego County
We envision a San Diego where all of our newly arriving neighbors can thrive and flourish, where we together create communities of welcome throughout the county.
Office location:
6555 Balboa Avenue
San Diego, CA 92111
Jane Register, San Diego Program Director
jregister@wr.org
Christiana Coulapides, Family Services Program Manager
ccoulapides@wr.org
Zoreh Novinni, ICM Case Worker
znovinni@wr.org
Luc Gamaunt, Volunteer Coordinator
lgamaunt@wr.org
Kara Watkins, Immigration Specialist
kwatkins@wr.org
Client Services
Our clients are immigrants in San Diego of all statuses including refugees, SIVs, asylees, asylum seekers, TPS holders, and Humanitarian Parolees.

Creating a Community of Welcome
At World Relief, we partner with the local church and individual volunteers to assist newly arrived families in the United States. Since our founding, we've welcomed over 294,000 refugees to the United States in partnership with the U.S. Department of State, and have served over 125,000 other immigrants by providing vital services and community connections.
Whether it's securing housing, supplying basic necessities, or enrolling children in school, we come alongside these families every step of the way as they begin on the path to belonging.
Church Engagement
You long to serve your congregation well, to effectively call and mobilize them for mission and launch them into lives committed to the most vulnerable.  How can you inspire your congregants to 'Be The Church' seven days a week? To go out into all the world as disciples? And how do you, as a leader, follow your call to move your church?  These are questions many of us grapple with daily. And finding the answers can often be incredibly challenging.
But here's the good news. We understand, and we can help.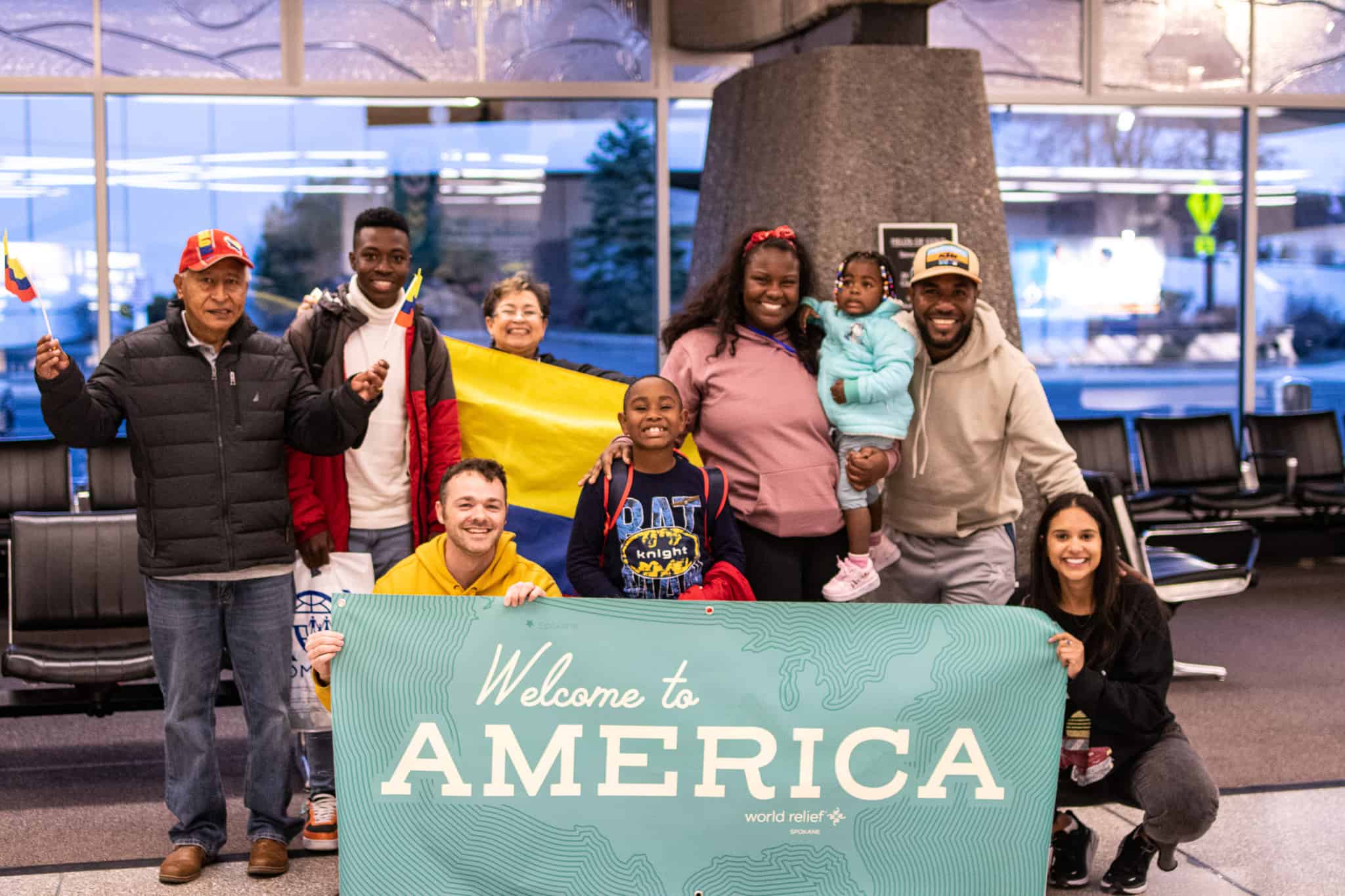 "You feel like people love you. A lot of people are alone, and here [at World Relief], they feel they are important. This place gives confidence to people. Before I came here, I didn't want to go outside and talk to people. After I studied here, I felt confident. I could go outside and do several things by myself."
- Daniel Diaz, WR Client
San Diego Volunteer Opportunities
San Diego Donation Opportunities
Today there are over 80 million people around the globe who have been forced, or made the painful choice, to leave their home. Threatened by extreme poverty, violence, and oppression, they leave behind everything familiar to seek a life free from fear.
Thousands of these refugees, asylees and other immigrants in vulnerable situations come to the United States every year seeking a place to rebuild their lives.
And together, we can help.
Donate Now
Your generosity makes a transformative and lifelong impact.  When you give, you'll join our family of passionate changemakers committed to changing our world.
Stay Up to Date
Enter your name and email address to receive World Relief SoCal news and updates, including events, volunteer opportunities, donation needs, our monthly newsletter and more.