The last four years tried and challenged us. We adapted and innovated our work in order to better serve those in the most vulnerable circumstances in the Memphis community. This has been possible because of partners like you and the local church.
Together, we have made immense progress through constant change, and you have stood alongside us to create a welcoming community. Now, there is a new horizon in front of us with more people to welcome, serve and create change that lasts in our community. In order to step into this future, we need your help.
For nearly 10 years, World Relief Memphis has partnered with church and community members just like you to welcome, serve and befriend our newest neighbors in Memphis. Your partnership has helped us create a community where we all can flourish.
Today, we have the opportunity to take it one step further. Together, we will: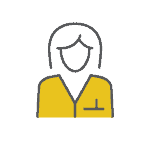 Empower women through our Resiliency Program, teaching them to not only sew but also to harness the soft skills needed to obtain a job.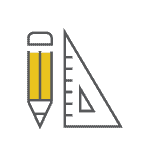 Encourage youth as they enter the school system and prepare for their professional careers through our Youth Mentoring Program.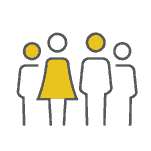 Support those in challenging circumstances such as single mothers, the elderly, minors and young adults without parents.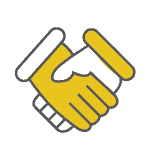 Connect communities at a time when being remote is the norm through the hard work and dedication of our community ambassadors and our language center.
"[A WRM volunteer] has taught me a lot. [She] loves what she's doing and teaches me new things, life skills — it doesn't have to be just sewing. She helps me improve my English. She's really helpful."
— Resiliency Program participant, translated from original language
"I started English for Life and Work in January with their online course. With only 5 weeks, I already feel more confident using English. I am so thankful I finally made the decision to start!"
— Connect Language Center Student
"But once I got [to Memphis], I told them all my story. They were able to process the visa for Abdinasir, and now he's here. In many, many, many ways, my survival was because of World Relief."
– Single mother in our preferred communities program
Together, we will be investing in change that lasts.
Join us as we move towards a new horizon. The lives that your partnership will help transform will never be the same.
You've seen firsthand how lives have been transformed economically, socially and spiritually. Now, we have a moment to expand on the work we've already started by building up, equipping and empowering our community even further.
It will be one where we love our neighbors because He first loved us.
One where we raise up our community by giving a voice to all in it.
And one where our refugee and immigrant neighbors thrive as they start over in this new life.
Invest Now
Your generosity makes a transformative and lifelong impact. When you give, you'll join our family of passionate changemakers committed to changing our world.