World Refugee Day
If you're like us, you enjoy a good reason to celebrate.
Today, there are plenty of reasons to despair: conflict in Sudan, earthquakes in Turkey and Syria. These things and more have resulted in the largest displacement crisis in modern history.
We know this breaks your heart. We feel it too! But we can't get stuck. We must dig deep, find joy and celebrate with welcome. Today, you can celebrate with us by taking action.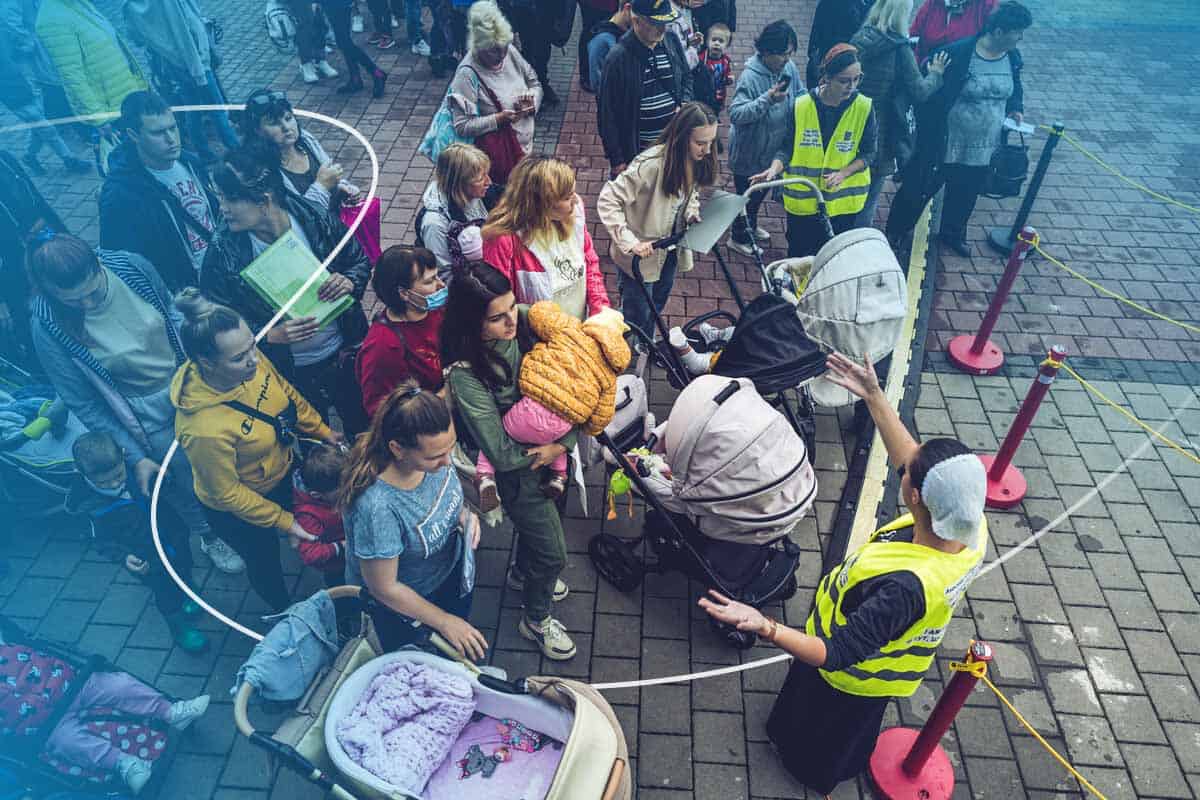 "To be a refugee is not an easy thing. It's just a thing you have to do to pray to God. God helped me because I became strong and fight for the kids to grow up…in a safer place."
— Goreth from DR Congo

Since the 1970s, World Relief has been welcoming refugees to the U.S., fostering a spirit of mutual transformation as together, we mourn the disruptions of displacement and rejoice with one another, celebrating new beginnings and new friendships.
Here in Memphis, we have partnered with the community for 10 years fostering a spirit of welcome to make a difference in the lives of those who have been displaced in our city and beyond.
"I celebrate the joy that comes through meeting someone who's not like you and the added value that our refugee neighbors bring to our lives and our communities."
— Andrew Smith, Associate Missions Pastor at Church of The Mill, South Carolina
On World Refugee Day, we want you to join us as we:
Volunteer
Intercede on behalf of refugees and displaced people around the world.
Give
Help us respond to the needs of refugees and address the root causes of displacement.
"Seeing smiling, welcoming faces was one of the best things when coming to the United States."
— Hawraa, former refugee from Iraq

Join us in person for our World Refugee Day event!
This World Refugee Day, on June 20, World Relief Memphis, in partnership with Mosaic Church, is hosting an evening of education and conversation surrounding the refugee experience around the world and in Memphis.
So join us and bring a picnic-style dinner, watch the "Resettled" documentary featuring former World Relief VP of Advocacy Jenny Yang, and stay for a guided Q&A panel. We look forward to seeing you there!.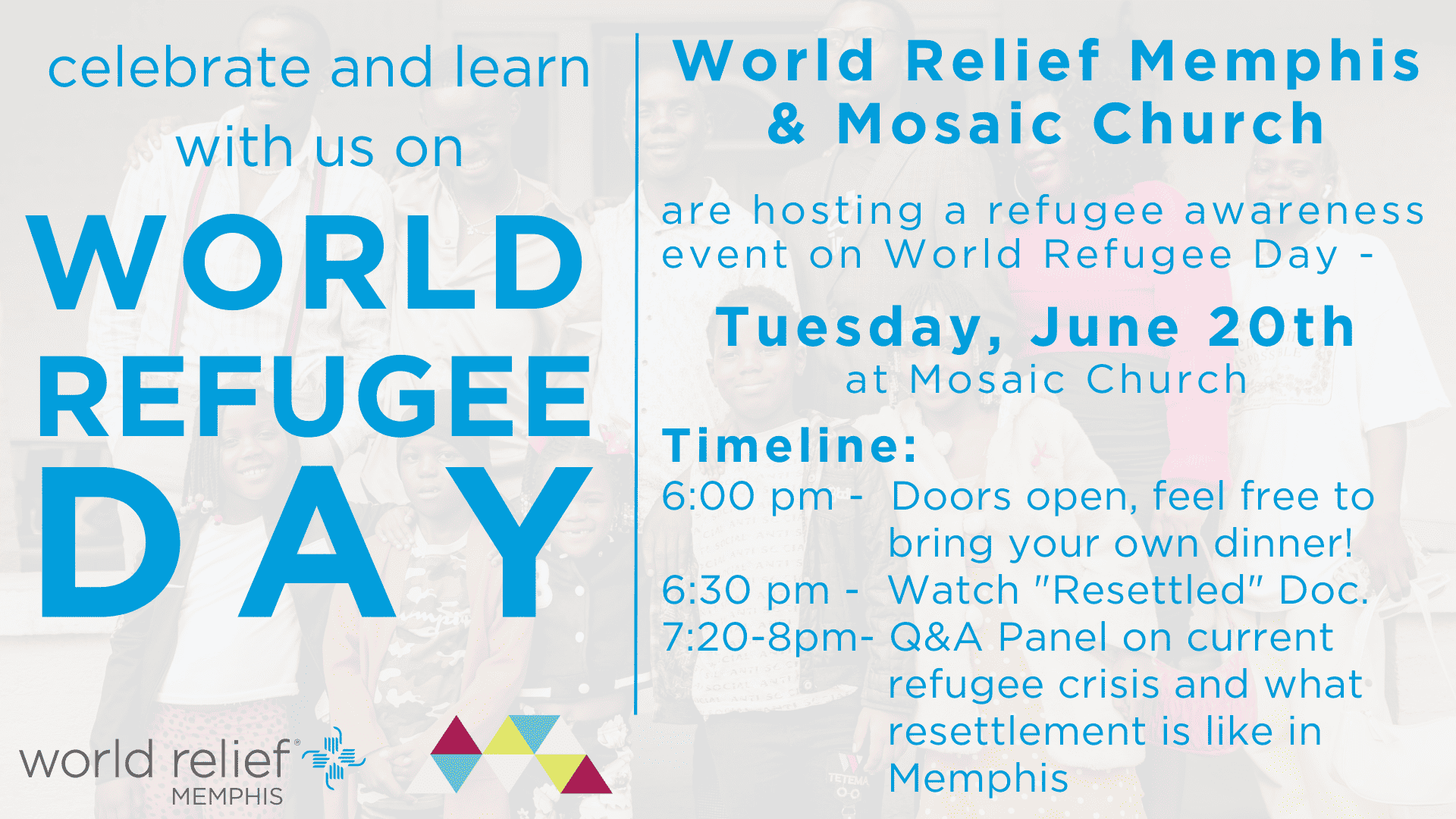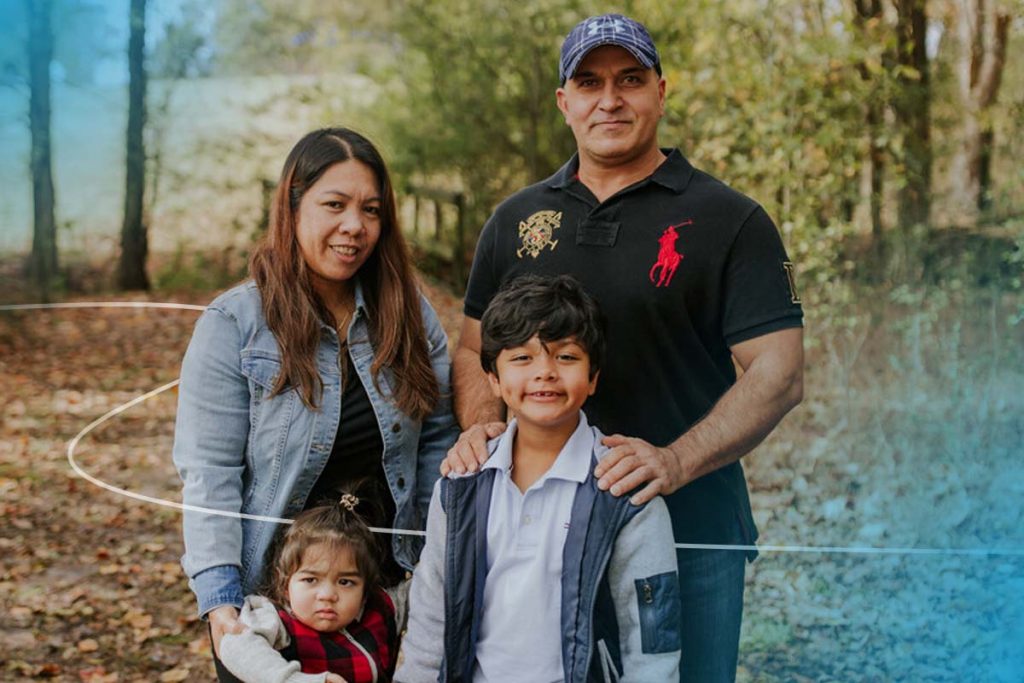 Today, more than 100 million people have been forced to flee their homes, 32 million of whom are refugees.
Together, we can take action by celebrating refugees and responding with welcome so that more people have a safe place to call home. Will you join us?