Some names have been abbreviated for privacy.
From a young age, Mary has been fascinated by travel and other cultures.
"I enjoy exciting food and getting to visit other places, and so, being able to build a relationship with people who are different from me, in my own city is really exciting," she said.
When she moved back to Memphis and saw World Relief Memphis' Youth Mentoring Program, it only seemed fitting that she apply.
Supporting youth
"I know that the transition from adolescence to adulthood is a tricky one in the best circumstances. I didn't have all the same supports as my peers when I was figuring out college and careers, so I had to learn a lot on my own," Mary explained. "One advantage I had, was being able to learn these skills in a familiar language and culture."
Having learned those things on her own, she decided to pass it on to others in her community who might also need help. Earlier this year, she was paired with A, a high school senior who will be the first in her family to attend college and was resettled through World Relief Memphis five years ago.
"We've been able to talk in general terms about budgeting and saving up money, and how we're going to spend money and things like that," Mary said. "I've been able to share tips and tricks, like where to rent or sell textbooks. I've also been able to talk through what she wants in a church since she will be doing that search on her own as an adult in another state."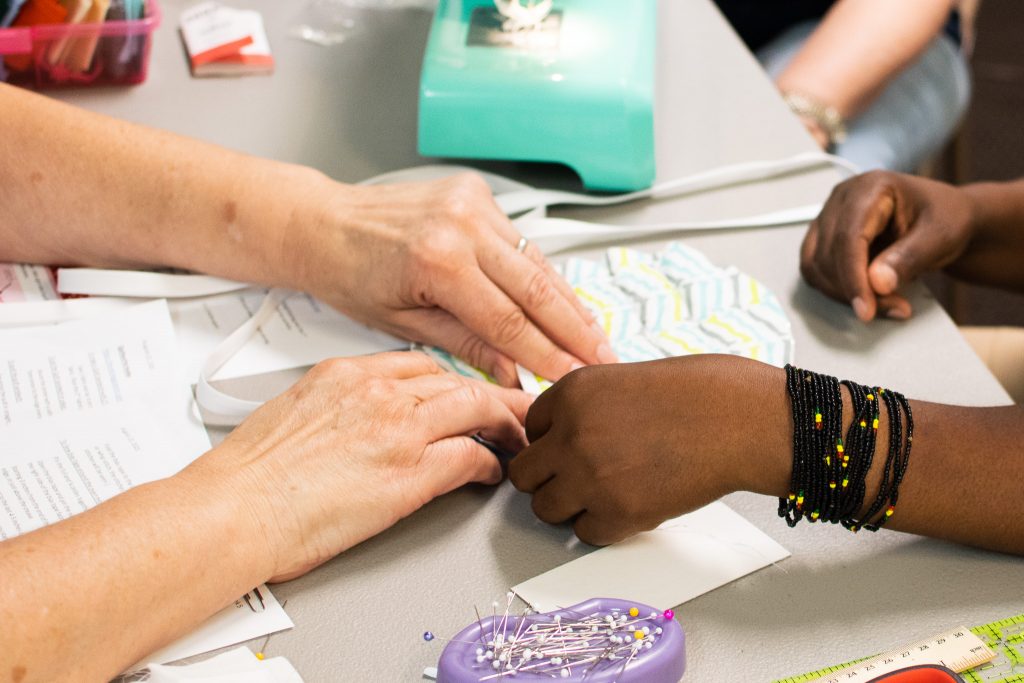 Encouraging dreams
More importantly, however, Mary has been able to encourage A to pursue her dreams without fear of failure based on her own experiences in the past, and she has made a new friend along the way.
"I want to be a mentor so that I can share the skills I've learned with others. I want to be an encouragement as my mentee takes big steps and tries new things," she said. "I also want to be her friend because she is fun and watching her try new things (like her first Starbucks – a caramel frappe) is delightful!"
Even though their time as mentor and mentee is coming to an end, Mary plans to remain in touch with A as she begins college at Oakwood University this fall. At the same time, Mary will begin leading World Relief Memphis' Resiliency Program, which empowers women by providing them with the hard and soft skills necessary to enter the job market.
Serving others
Regardless of how she's giving her time, Mary's goal remains the same: to care for the stranger among us. She may not be working directly in the missions field, but she is still able to serve people with the love of Christ.
"Jesus made all people, and Jesus cares for all people," Mary said. "The good news is not just for one geopolitical group, one ethnic group . . . it's for the whole world.
For her, the question then became how to live out her faith in a city with over a hundred nationalities. And one relationship at a time, Mary is doing just that, whether it be as a mentor or sewing instructor or just a friend.
"Language and cultural barriers should not be a fear," Mary said when asked about advice for volunteers. "I get to learn about my mentee and her life just as much as I get to share about mine! There is a need for friends, mentors and navigation aids! Be brave! Try new things!"
Mary, thank you for your dedication to our neighbors! If you want to make a difference and invest in the lives of others like Mary has, join us as a conversation partner, a youth mentor, as a group for a Good Neighbor Team and more.