Kara Spencer's experience at World Relief was a little different from that of most other interns since her mother, Karen, was the Mobilization Director in the Memphis office. She was in high school when her mom started the job at WRM, and, almost immediately, she started volunteering with special events and spending time in the office. Although their family often discussed global issues, Kara did not know much more about refugees than the typical high schooler.
Over time, Kara's volunteer work developed into a passion for helping and welcoming refugees. She accepted an internship in 2019 and devoted attention to creating databases, spreadsheets, and improved record-keeping of volunteer and intern history. But her favorite part of the experience was going to airport arrivals, where she loved being able to witness resettled refugees finally arriving in their new home, often being reunited with friends or family members already in the United States. These arrivals underscored the importance of all of the work that World Relief does in the local community. For her, getting to see the emotional arrivals made the more mundane, clerical work she was doing worth the effort.
Since part of her mother's role was visiting churches to raise awareness for World Relief's mission, Kara also experienced first-hand the varying reactions to World Relief's work and purpose. During non-COVID times, her mother explained the mission of World Relief to churches, asking them to come alongside World Relief to work together in the Memphis community. Many people understood how this work fit into the mission of the global church, but others would view refugee and immigration as solely a political issue. 
Despite seeing such opposing reactions, Kara was and still is encouraged by the curiosity people showed toward World Relief's mission, and she hopes a seed will be planted that will encourage others to get involved as well—whether that's learning more about the topic, volunteering or even donating.
Kara's own reaction to the work of World Relief has inspired her future plans to create a business, hopefully a coffee shop, which employs recently resettled refugees in order to provide avenues for training and soft skills development. Many refugees' job experience from their home countries does not transfer into the American economy without additional training, or their experience is more informal than the American job market typically requires. Other times, development-related jobs are needed in order to help refugees build a self-sufficient life in the United States.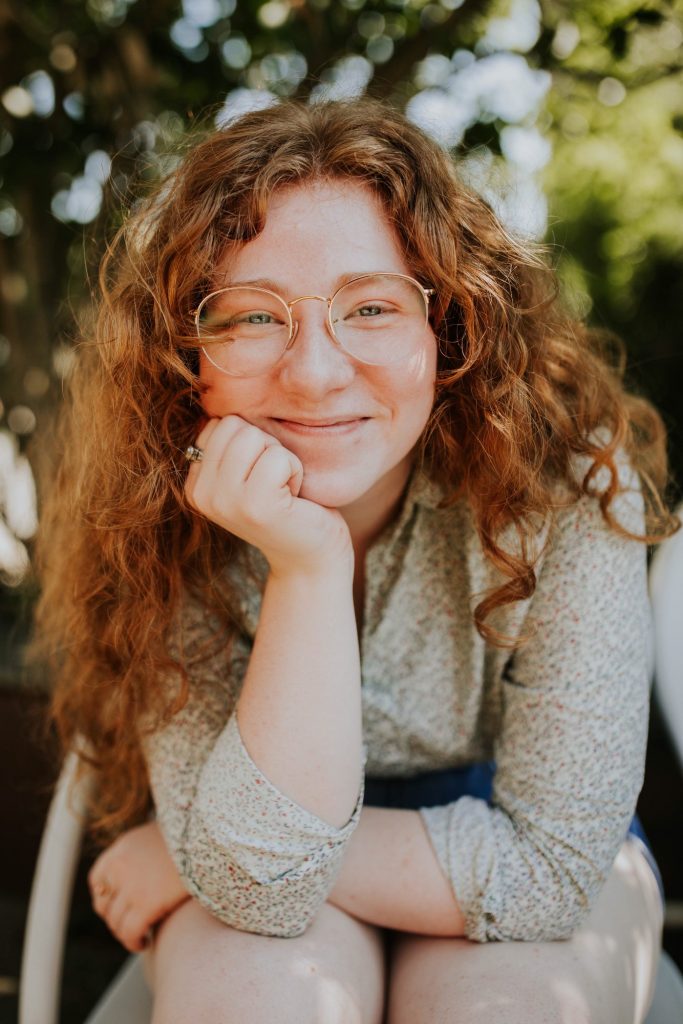 Through her business, however, Kara would be empowering refugees by providing job training and English practice. Hopefully, she would also be able to raise awareness among other Americans about immigration and diversity in their community. To make this dream a reality, she is pursuing a degree in Business Administration with a minor in entrepreneurship at Harding University. Her vision is to develop a creative and welcoming environment that is more than just a coffee shop, adding significance to her work by finding additional avenues for refugee integration.
Until then, Kara is encouraging fellow college students to get involved because they have the time to dedicate to this important work. By donating their time to these organizations, real change can be created in individual lives and in the community as a whole. The opportunity to learn about such an important topic and area of work is vital as this area will likely only grow in its importance in the coming years under the Biden administration. Volunteering or interning with World Relief is just the beginning of a life-long commitment to learning about refugees and both the challenges and opportunities they face as they transition to life in the United States.
Interested in learning more? Volunteer, intern, or donate to World Relief's mission here!  
Sarah Barnett was the former Mobilization Intern for World Relief Memphis and is a senior at Furman University in South Carolina. She majors in Political Science and Spanish and is passionate about influencing where people and policies collide.
Bailey Clark serves as the Communications Coordinator for World Relief Memphis. With a background in journalism and advertising, she is passionate about storytelling and its power to make a difference.
Photo by Emily Frazier