January is National Mentoring Month and we are excited to launch our new Youth Mentoring Program in partnership with the Memphis Grizzlies! Learn how you can join us a youth mentor – check out this video and read more here.
Shawnee McDonnell has always had a heart for vulnerable populations, especially refugees. After graduating last May from Missouri State University with a Global Studies major and minors in Latin American Studies and Spanish, she was thrilled to join us as an AmeriCorps Vista member. Her time at World Relief has already given her an important first-hand glimpse into refugee issues in the United States and the challenges of adjusting to a new and very different culture. She has drawn on her experience studying abroad in Costa Rica to help her understand, in some small way, what it is like to be in a new place and have to get around without really knowing the language. Combined with domestic volunteer experience in poverty relief, her background informs her work here at World Relief. During her term here, she is building a refugee youth mentoring program in the Memphis area from the ground up as part of a state-wide initiative.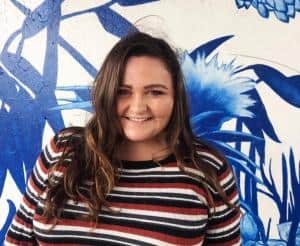 Our program will be one of several across Tennessee intended to provide additional support to refugees ages 15-24, who are navigating their own coming of age alongside the difficult transition into the United States. To prepare for the launch of the World Relief Memphis program in January, Shawnee has been researching similar programs across the country and best practices for youth mentoring. Through this, she has come to understand the importance of supporting refugee youth in their personal, career, and educational goals by giving them space to dream with a dedicated mentors and mentees. These mentors will be members of the welcoming Memphis community, including well-established immigrant communities. The program is voluntary, but we anticipate sustained interest among many of our eligible clients, as this fills an important role in creating opportunities for integration within our community.
For the first three months of the program, the mentees and mentors will meet in a small (virtual) group with the program coordinator as they get to know each other and build rapport. For the rest of their year commitment, they will continue to meet as a small group without the program coordinator as they set goals and learn new skills. They will also benefit from trainings and events held by the Memphis Grizzlies Foundation "Mentor Memphis Grizzlies."
These relationships will contribute to the success and integration of these youth as they begin to establish their adult lives in the United States. We are excited to see how creating space to dream empowers these young people to pursue their passions. These achievements will contribute to the richness of our community and state, and even can contribute to breaking cycles of generational poverty.
Shawnee has seen first-hand how trust placed in someone can create a sense of pride and self confidence through her own work here and hopes to create a similar experience in this program. She has seen how the investment of a little bit of time and direction goes a long way in establishing a support network for those who are trying to figure out their next step in life. Therefore the confidence and knowledge she is gaining undoubtedly will serve her well in whatever she chooses to pursue once her time with us is completed, as she gains experience about the realm of non-profit service.
Does the challenge that refugee youth face resonate with you? Would you like to make a difference? Get started HERE.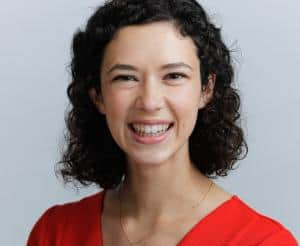 Sarah Barnett is the Mobilization Intern for World Relief Memphis and a senior at Furman University in South Carolina. She majors in Political Science and Spanish, and is passionate about influencing where people and policies collide.