World Relief Memphis has several community ambassadors who are helping to connect former refugee and immigrant groups in the city of Memphis. Our bilingual ambassadors connect members of these communities with resources in their languages, which is especially important now as the pandemic continues to affect our daily lives. They are sharing important information to help prevent the spread of COVID-19 in addition to providing resources to alleviate food security, access relief efforts, or transition to virtual school. We've already introduced you to Arwa and Diana, and today we'd like to introduce you to Estella, our former ambassador to the Kinyarwanda-speaking community.
Growing up in a refugee camp in Tanzania, Estella had never imagined that she would one day have the education that she had always dreamed of. As a child, Estella and her friends would help each other complete their chores before running off to play together, always being sure to take care of one another within their community despite the different backgrounds. As she grew older, this notion of a sweet, caring community stayed with her—from her childhood in Africa to her time at the University of Memphis and still now.
Originally from Burundi, Estella and her family, including 10 siblings, arrived in Memphis 12 years ago when she was just a teenager with hopes of a better life, having heard how great the United States could be. What they didn't know, however, was the amount of work involved in order to achieve success here. But, not one to back down from a challenge, Estella has worked diligently towards her ambitious goals of having a university degree and establishing a career.
Even with the language barriers that she faced, Estella was not stopped from learning and participating in university life. In fact, she credits her time at the U of M as being one of the most formative experiences for her because she was able to assume leadership positions across campus and continue improving her English. In doing so, Estella was able to not only build her résumé so that she might one day find a job but also to build a new community such as the one she found through dancing.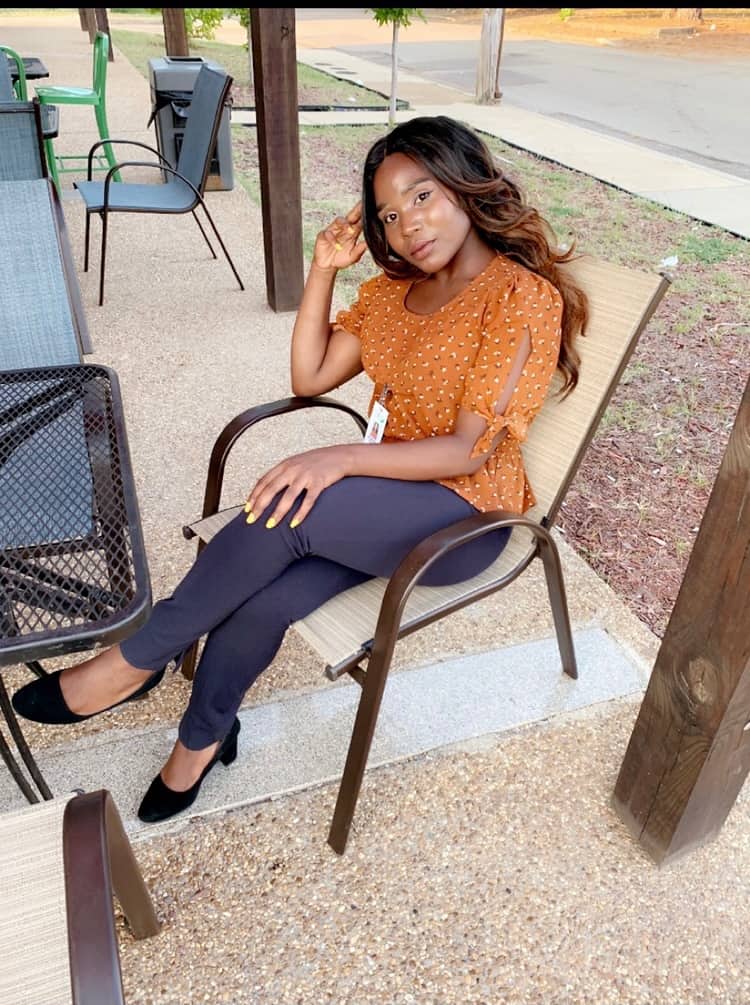 There, Estella discovered a welcoming group that allowed her to showcase her culture while also transcending language barriers and learning about American culture as well. For her, it was a way to express love, and it also allowed her to build a strong network around herself just as she had done in the former refugee camp.
Having completed her degree in international business, Estella has begun working as a business manager at PFSweb Inc., ensuring that her company fulfills its obligations to its clients. She has already fulfilled two of her life-time goals, and yet she's not stopping there.
With a commitment to life-long learning, she has now decided to help others learn as well—whether it be at school or elsewhere—just as those at the U of M had helped her. As a community ambassador for World Relief, Estella has been able to help former refugees from Rwanda and Burundi as they navigate the ins and outs of the American system and culture, especially in the current pandemic.
For those with school-aged children, Estella has helped translate between teachers and parents in addition to helping distribute donated backpacks to members of the community. For others, she has helped with applications for financial relief or food stamps.
Yet perhaps most importantly, she has been sharing information about COVID-19 and its impacts on both the health and employment prospects for those within the Rwandan and Burundi community in Memphis. She brings awareness to resources that they may not be aware of in addition to information about community safety in the midst of a pandemic such as social distancing and the importance of wearing a mask. Because many of the jobs held by community members aren't conducive to social distancing, these resources have been essential within the local community as they work to provide for their families while simultaneously staying as safe as possible. Through the help of generous partners of World Relief, Estella has also been able to distribute masks in order to help keep her community safe at work and in their daily lives.
As her time as community ambassador for World Relief ends, Estella hopes to continue to help those in her local community, just as she once did as a child in a refugee camp in Tanzania. Having completed university, established a career, and obtained citizenship, she can continue to be a role model for those around her, demonstrating that hard-work and a passion for life-long learning can take one a long way, no matter the starting point. We are immensely thankful for all the ways she has already helped to serve and contribute to the success of members of her community!
Sarah Barnett was the former Mobilization Intern for World Relief Memphis and is a senior at Furman University in South Carolina. She majors in Political Science and Spanish and is passionate about influencing where people and policies collide.
Bailey Clark serves as the Communications Coordinator for World Relief Memphis. With a background in journalism and advertising, she is passionate about storytelling and its power to make a difference.