More than 15 years ago, Yvette and her siblings fled the Democratic Republic of Congo because of war. They would spend the next part of their lives in limbo, waiting in a refugee camp in Burundi to see where they would be allowed to resettle.
"If you're a refugee, it's the organization that chooses the country," Yvette said. "We were very happy when they chose the U.S. for us."
After years of waiting, Yvette's family would get the chance to start anew in a foreign country. Despite the challenges that it would present, she knew it wouldn't be as difficult as what she had already experienced.
"It's difficult over there. If you don't have a job, how will you find food or a house?" she said. "I was very happy—very, very, very happy [when I found out]. I thanked God, and I prayed a lot."
No longer would she be selling clothes in a market in Burundi. Instead, she would finally be realizing her dream of working.
"My dream is to work," Yvette explained with a smile. "I have a lot of ideas, but we'll start with working. It's the most important."
With the help of World Relief Memphis, Yvette and her two sisters were able to do just that. World Relief's Economic Empowerment team helped them find open positions, apply and prepare for the interview.
"I'm waiting to work right now," Yvette said the night before her job orientation. "I start tomorrow, and I'm very happy to work because it will change my life. I'll have a better life, of good quality."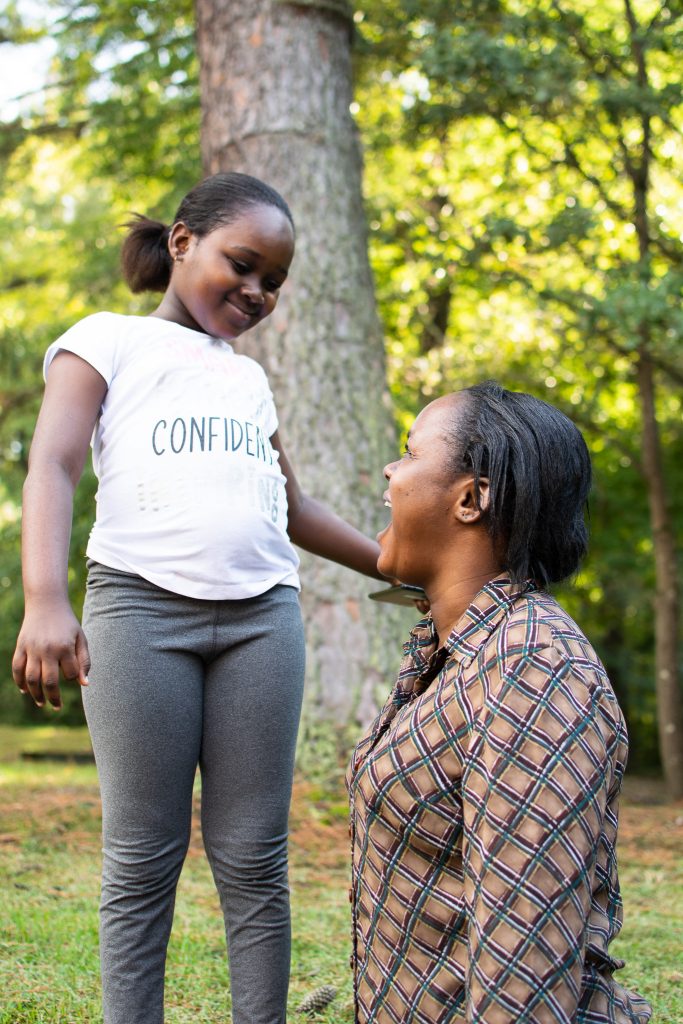 She knows that there is still a long road ahead of her in the journey to rebuild her life in the U.S., but she is grateful for the second chance she and her family have been given and for the help of the team at World Relief Memphis.
"When we saw the people there to welcome us, we were very happy because we weren't expecting that," said Yvette, 37. "They helped us with English school, with financial aid, just welcoming us. We thank World Relief for everything."
In addition to English classes at the Connect Language Center, Yvette also went through a cultural orientation with the resettlement team where she learned how to call 911, how to enroll her daughter in school, etc.
Three months after arriving in the U.S., Yvette is still excited about what lies ahead of her. Now that her dream of working is within reach, she's shifting her focus to her daughter, Divine.
"My dream for Divine is that she studies," she explained. "Others will come after."
---
Yvette, thank you for sharing your story. We are so glad to have you and your family in Memphis, and we cannot wait to see what the future holds.
If you want to help others like Yvette begin rebuilding their lives in the U.S., consider joining us as a volunteer! Or, check out our open positions and join us as a permanent member of the team.