Abdul and Yao: A Welcomer is Welcomed
World Relief's work would not be possible without the volunteers who give their time to connect with refugees and immigrants. From airport pickups to youth mentorship, volunteers play a pivotal role in helping families adjust to life in the United States. However, some volunteers might worry, "What if we're too different? Will it be awkward if we don't have anything in common?" World Relief's volunteer tutor, Yao, shared a story about how he wondered the same – until the family of the boy he was tutoring showed him the power of a warm welcome.
The Gift of Volunteering
When you join World Relief as a volunteer, it is your gifts, abilities, and passion to make a difference that helps you connect with families and individuals rebuilding their lives in a new country. A World Relief volunteer tutor, Yao, was no different. As a trained nurse and child development worker from a country in West Africa, Yao came to the United States on a scholarship to gain further education in psychology and counseling. He brought those skills to his work as a volunteer tutor with World Relief, where he met the family of a little boy named Abdul.
North Meets South
Abdul and his family came from Yao's home country in West Africa – but their circumstances looked very different. While Yao was in the U.S. to study and prepare for a life in ministry, Abdul and his mother came to the United States four years after Abdul's father Jacob arrived seeking asylum. Though they shared a common homeland, Yao and Abdul were also from different regions of the country and spoke distinct languages. In fact, relations between the north and south regions are strained by political and ethnic tensions.
Knowing this, Yao's worry was one that you and many other volunteers might also have. What would the family think of Yao, someone from their country but who had a very different cultural heritage? What if meeting Abdul and his family was tense or awkward?
Yao shared his concern, saying, "In my country, there is an unspoken thing when you connect with somebody from the north. Either they are expecting you to treat them differently, or you yourself start treating them differently."
However, Yao joined countless volunteers in World Relief's long history of serving immigrants and refugees and nevertheless stepped out in faith to serve. As his story shows, this choice brought him a blessing in return.
Despite his concern, Yao scheduled time with Abdul's family to meet for the first time. Before launching tutoring sessions, everyone started by introducing themselves. Yao explained that he came from the south part of their country. Abdul and his father Jacob shared that they came from the north. Then Jacob, Abdul's father, did something surprising. "We didn't say anything about it right away," Yao said, "But then Abdul's dad spoke to me in my native tongue." In an unexpected turn of events, Jacob became the one offering a welcome – by relating to Yao in his own language. Yao says, "I was thinking, 'Oh, he spoke to me in my native tongue! That's amazing!'" After that, the conversation flowed much more easily. To Yao, it was as if Jacob had said, "I embrace your culture!"
From that moment on, the conversation flowed smoothly. According to Yao, "From there, we knew there wasn't going to be much tension. It was as if Abdul's parents knew, 'Okay, this person cares about our kid. There's not going to be any struggle here.'"
Becoming Family in the Midst of Crisis
When World Relief matches tutors with students, it is with a firm belief that not only will the student's life and education improve, but the relationship will be transformative for the tutor as well. Volunteers like Yao are examples of that dynamic. After their initial meeting, Yao and Abdul had several tutoring sessions. And then the COVID-19 pandemic hit.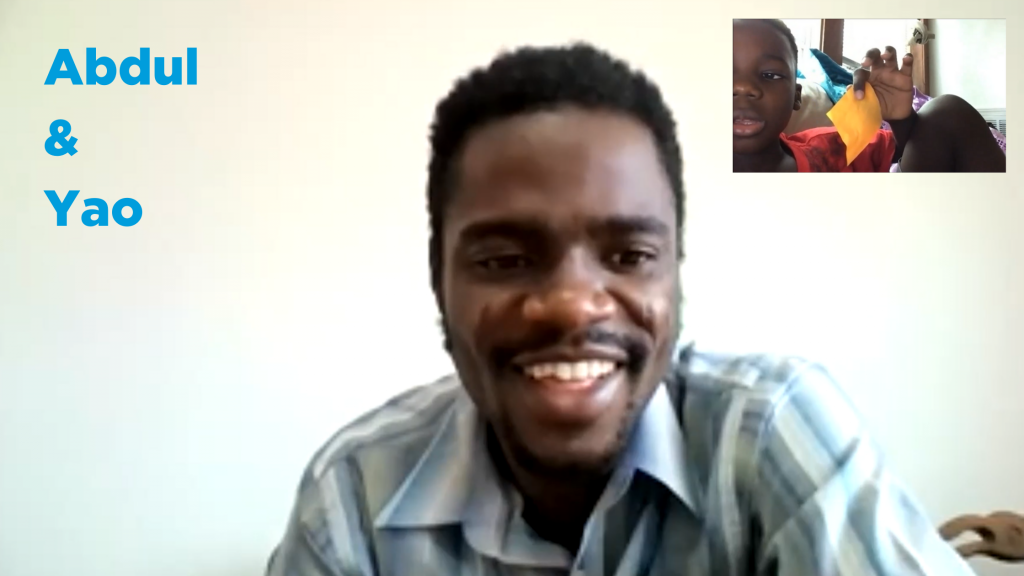 At that time, Abdul's mother was pregnant, Abdul he had to finish first grade from home, and his father Jacob lost his job.
In the midst of this crisis, the World Relief community of volunteers and donors like you came together to respond. In a coordinated effort, World Relief provided a way for the community to provide food and gift cards to the family, continue Yao and Abdul's tutoring sessions online, connect Abdul's mother to an English tutor, and walk with the family as Jacob got a new job doing electrical assembly for air conditioners.
The relationship sparked when World Relief connected Yao to Abdul through the tutoring opportunity that has also continued. From the time that Jacob spoke Yao's language as a sign of friendship, the relationship between Yao and the family has provided a mutual sense of familiarity and comfort. Even as newcomers, Abdul's family has extended hospitality and welcomed Yao for dinner several times. In return, they have visited Yao's home for meals too. "They share news of their family with me, and I share news of my family with them," Yao says. "We became like a kind of family to each other here in America."
Though the family has a long road ahead, a volunteer tutor and the generosity of other donors and volunteers, are helping them slowly rebuild a sense of home and belonging. Though Yao and Abdul's families come from different regions and language groups, their shared experiences allow them to celebrate and help each other. A relationship with Yao has also given Abdul's family something important: the chance to extend hospitality and welcome in return. Though their circumstances are different, "as immigrants here, we share the various sides of it," Yao says. "We go through some of the tough stuff and rejoice for some of the experiences that are great."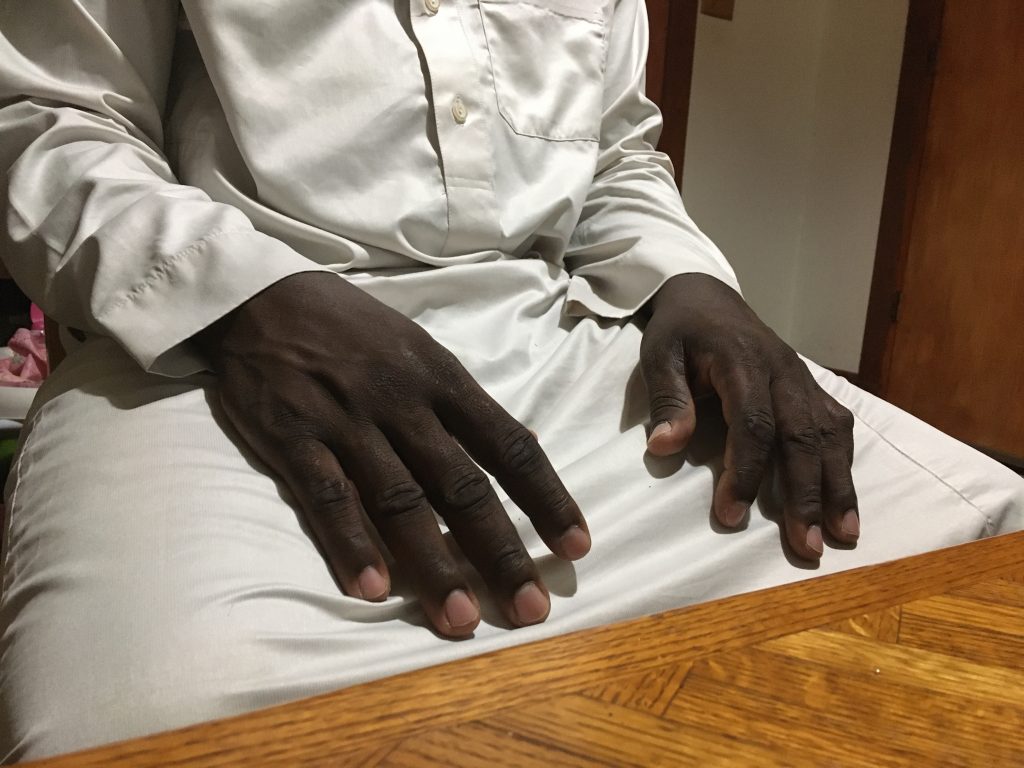 World Relief's volunteers get to build relationships that might not happen otherwise—but that can be truly life-changing. Even as someone from the same country, Yao admits, "Since they are from the north and I am from the south, it's hard to say how our relationship would have looked if we were back in our country." Yet by signing up to tutor an immigrant student, he gained the opportunity both to welcome Abdul and his family to their new home and to receive their gift of hospitality in return. Volunteering creates this opportunity: a chance to connect with those who are different and extend a warm welcome – oftentimes being surprised and learning from the hospitality you receive in return.
---

Thank you for walking with Abdul and his family and for bringing them together with Yao. Your generosity helps families rebuild their lives — volunteer or donate today to discover how you too can be transformed in the process.