Open Positions
We are looking for talented, compassionate, and collaborative people to partner with us as we welcome refugees and immigrants with holistic services that will help them root and flourish in our community.
Chicagoland Career Opportunities
AmeriCorps
Currently we are not accepting applications for AmeriCorps.
We partner with AmeriCorps and Literacy Volunteers of Illinois (LVI) to offer full and part-time positions in our Aurora, Carol Stream, and Chicago offices. See our open positions and how to apply below.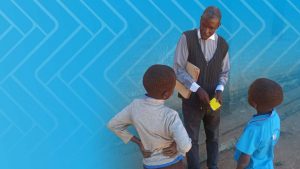 "So also we are many persons. But in Christ we are one body. And each part of the body belongs to all the other parts. We all have gifts. They differ according to the grace God has given to each of us." — Romans 12:5-6 Saying Yes to Wisdom When the Kanombo Church of Central…
Enter your name and email address to receive World Relief Chicagoland news and updates, including events, volunteer opportunities, donation needs, our monthly newsletter, and more.