A Welcoming Community: Tara's Volunteer Story
At World Relief we believe in the power of welcoming communities. Read how Tara participates in a welcoming community.
When the Taliban took over Kabul Tara saw many news reports about Afghans fleeing the country. The stories of families needing new homes inspired her to want to make a difference in her own community and an opportunity to serve with World Relief came across her path through her church, Christ the Rock. Tara signed up through her church to lead a Good Neighbor Team. A Good Neighbor Team is a small group of volunteers who welcome, walk alongside, and offer long-term reciprocal friendships with a newly arrived refugee family for six months.
However, Tara's team had to wait a year before they could be matched with a refugee family. Although the wait was long, Tara says that it was worth the wait to be matched with the family they now partner with. The volunteer team used that time they waited to prepare for their experience as volunteers by watching videos about serving in ways that are empowering and discussing those ideas together as a team.
Building Friendships
Tara's team was officially matched with their partner family, Joseph and Beatrice* and their children, in the beginning of this year. Joseph and Beatrice's family is Congolese. Some of the things that the Good Neighbor Team has supported the family in has been transportation to medical appointments, answering questions about life in the U.S., and support through friendship. Tara shared that she was surprised how easily their team has been able to connect with Joseph's family. Several members of the family speak English well and so the language barrier is less significant than Tara had expected.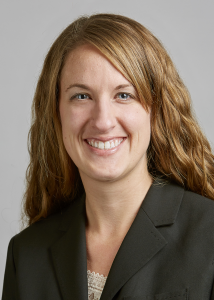 Congolese Hospitality
After volunteering for several months Tara is grateful that she decided to volunteer. She is grateful for her family's opportunity to learn and grow in their friendship with Joseph and Beatrice. Tara's family loves to visit Joseph and Beatrice's family and enjoy time together in their home. Hospitality is very important in Congolese culture and Tara's family feels honored to receive that hospitality. One of the things Tara is learning is to be more flexible. She says she's learning that, "it's about the moment and not the to-do list."
Embracing Differences
One of the cultural differences that Tara has noticed is differences in how she prays and worships. Although both families share the Christian faith they express their faith very differently. The day after Joseph and Beatrice arrived in the Fox Valley Tara met them in their home with their World Relief case worker. They took some time to pray together. Tara said she was expecting a brief and quiet moment of prayer before moving on to other things. Instead the Joseph and Beatrice took a long time to pray aloud, sing, and kneel.
Reflecting on her volunteer experience Tara has learned more about culture, but it has also made her look at her own community differently. She says she is more aware of the challenges facing newcomers to the Fox Valley—such as access to transportation and healthcare. Tara's hope is that our community can be a welcoming place for all newcomers.
*Names changed for privacy
If you are interested in volunteering learn about our volunteer opportunities here.