If you've been following along on our social media, you know that this month we're launching #Passport901 in partnership with Choose901 to celebrate Immigrant Heritage Month.
Throughout the month, we'll be traveling around the globe through various recipes provided by staff, clients and community partners.
The first stop on our list this month is the Middle-East. Today, we'll be making Nankhatai, a traditional dessert often served with tea. One of our former program participants shared a video on her blog Saima's Kitchen World detailing how to make it with a step-by-step tutorial.
If you'd rather follow along with printed instructions, download the recipe card below and follow along at home.
Once you've finished your Nankhatai, share a photo on Facebook or Instagram, tagging us in it at @wrmemphis and using the hashtag #Passport901. For each post to your feed or story, you'll be eligible to win a prize at the end of the month featuring gear from us and Choose901!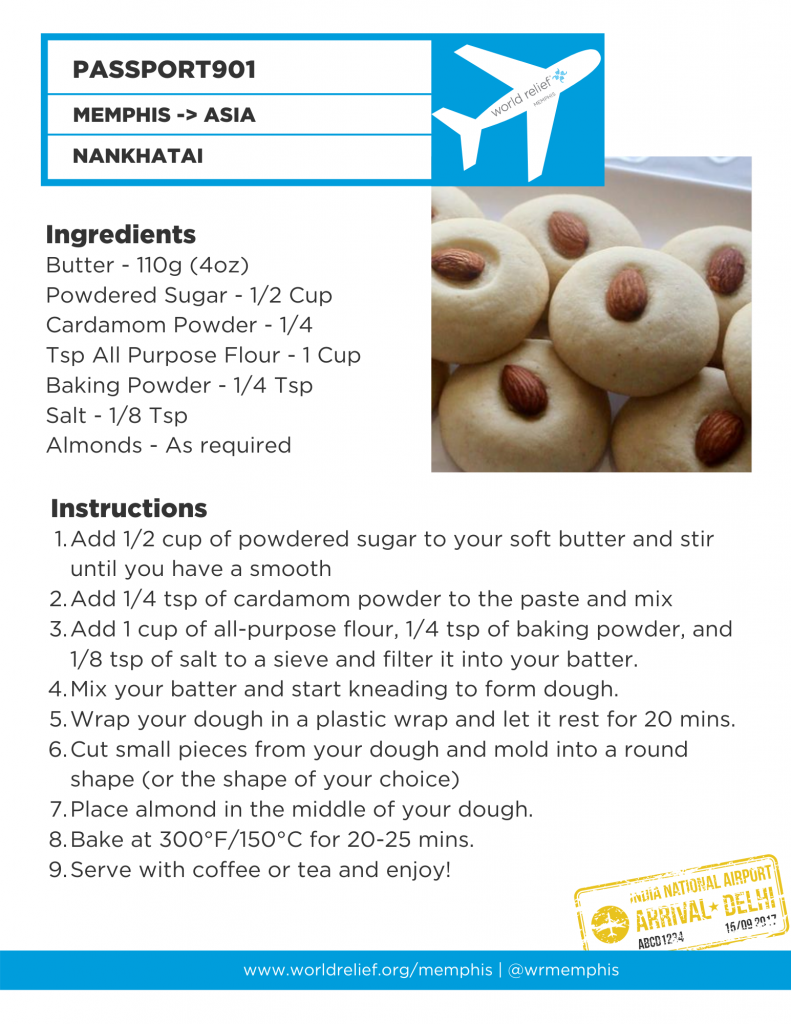 If you can't join us in Passport901 this month amongst your summer travels, consider contributing towards a new horizon or joining us as a volunteer.