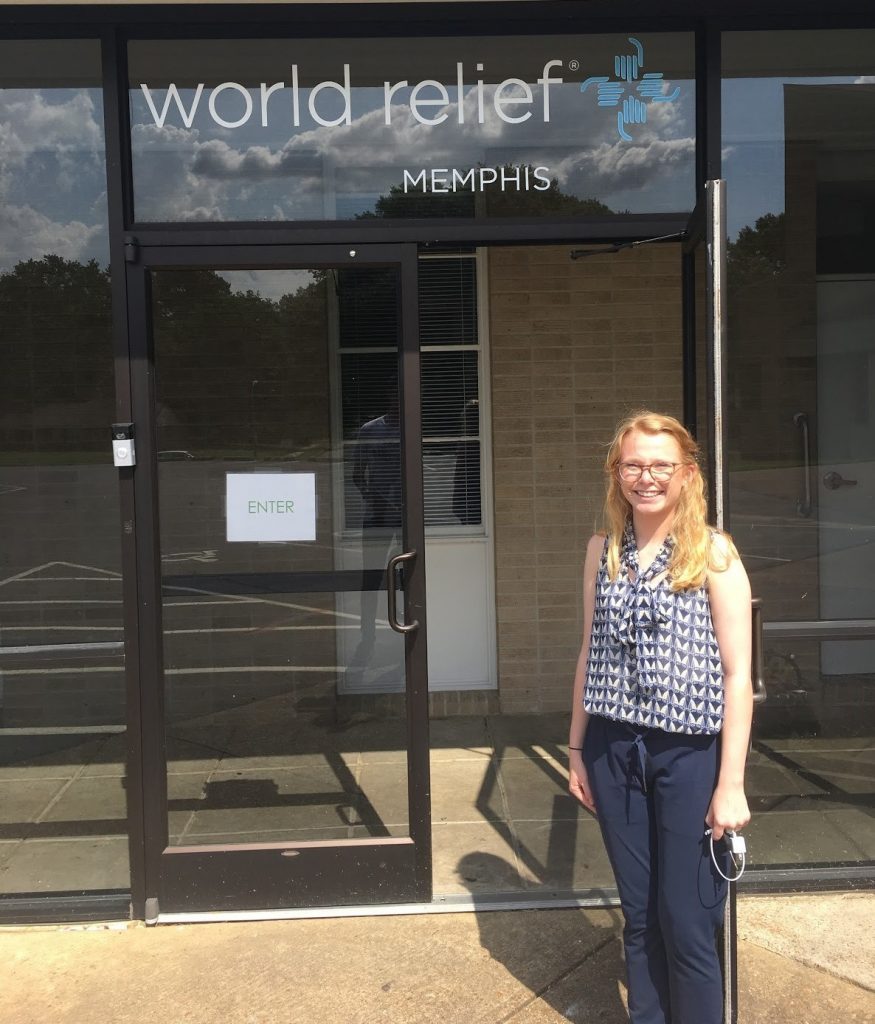 Savannah Day became interested in refugee resettlement through talking to a high school friend who was involved in a refugee resettlement program in Fayetteville, Arkansas. When she looked for a similar organization near the University of Mississippi, where she was a student, she couldn't find one. After expanding her search to surrounding cities, she found World Relief Memphis. Her goal was to learn more about social service providers and to be exposed to people from different cultural backgrounds. During her time at World Relief, she learned this and so much more through her work in the Direct Services department, as she engaged with both program participants and World Relief staff. Savannah credits the semester internship she spent at World Relief with sparking her love for those who are different from her and their cultures, even driving her to apply for the Peace Corps after her (virtual) graduation from the University of Mississippi in May 2020.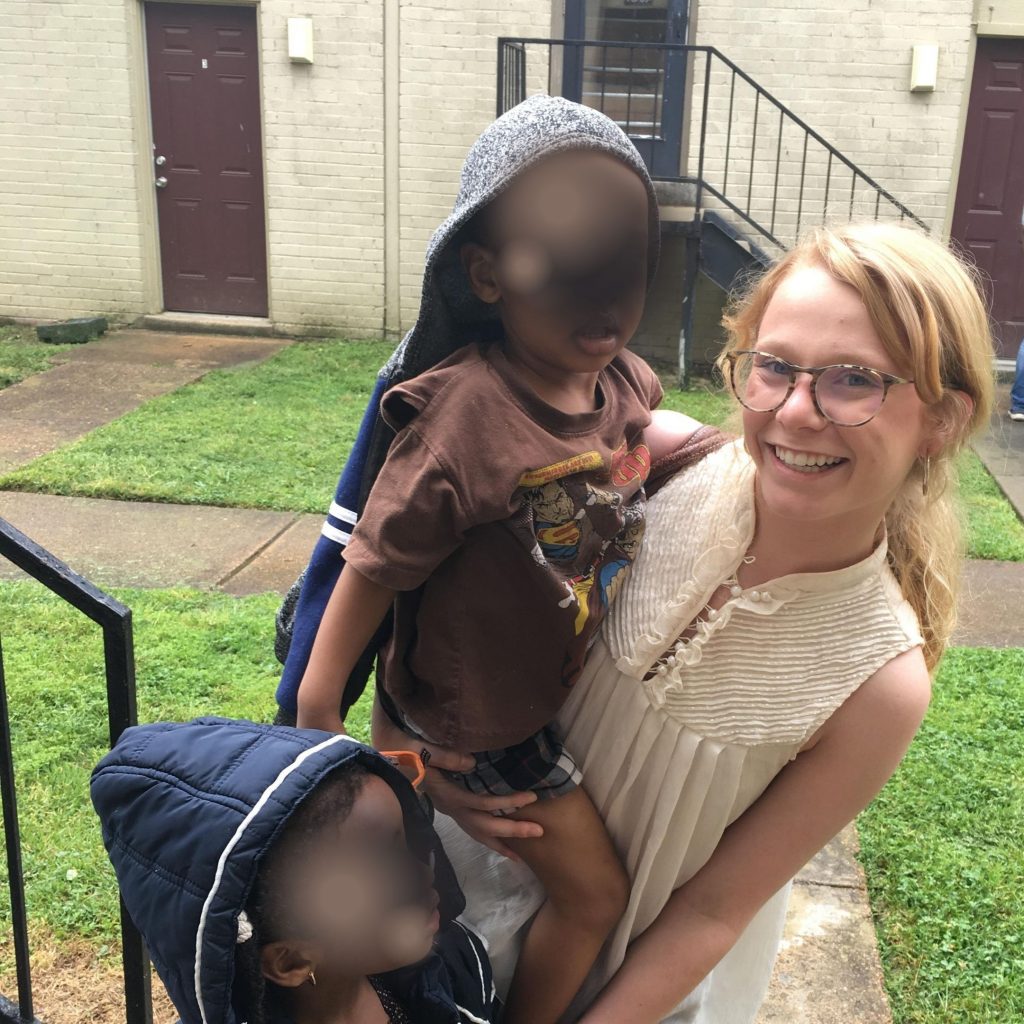 Savannah's favorite memory from her time at World Relief is the relationships she built, especially with one particular Muslim family from East Africa. Mohamed, Amina, and their two children had lived in a refugee camp for six years before being invited to enter the United States as refugees. When they arrived, Savannah was at the airport to greet them, and walked alongside them as they adjusted to life in Memphis. She provided transportation and support for both Mohamed and Amina, who was pregnant, at their initial medical and social services appointments after arriving. These included Amina's prenatal care visits, a topic which Savannah didn't know much about herself. But she was able to learn alongside Amina, including researching related topics on her own to provide better support. Through accompanying the family to their appointments, Savannah built relationships with every family member as she helped them navigate the systems and culture of the United States. During one of these appointments in the springtime, she had an opportunity to share some of the background and celebrations of Easter after Mohamed asked her a question about the upcoming holiday. That same conversation led to him sharing about the Muslim tradition of Ramadan with her, resulting in mutual respect and better understanding for both of them.
Savannah is grateful for the opportunity she had to both contribute toward and learn from the diversity of Memphis. At the end of the semester, she left with a desire to work in a cross cultural environment and to visit a new place, as she had been inspired by the resilience demonstrated by World Relief program participants. This hope led her to a study abroad experience the following summer in Israel, where she worked with refugees displaced from the Israeli-Palestinian conflict. She was also able to explore some of the themes she learned about in her internship in an academic context. Her undergraduate senior thesis was on the topic of resettlement policy and recently changed policies' impact on the work of World Relief and other similar organizations. Her experience at World Relief instilled an interest in this area and gave her impactful experiences and connections from which she could draw in future endeavors.
Before the pandemic hit, she was on track to leave this coming September for a position with the Peace Corps in Morocco. She still hopes that opportunity develops, but has shifted her plans this year to pursue biblical justice for marginalized populations through a Christian fellowship program in New York City. Her time at World Relief changed the way she viewed the church's role and responsibility to reach out to their vulnerable neighbors, leading her to highly value this trait in a church body. She points the focus back to Jesus as he routinely uplifted people and populations without power in his society. She has had the opportunity to engage with other believers on this topic, even helping to shift some of her family members' mindsets toward political questions of immigration by discussing these issues through the lens of shared humanity and generosity.
When asked what her advice is to college students considering this internship, she said, "If you have time you should do it, and if not you should make time for it!"  We couldn't agree more!
By Sarah Barnett, Communications Intern
To learn more about our internship programs, read more HERE. Now's the time to apply for an academic internship with us!