Become a Care Partner.
Help create a community where all feel safe, welcome and empowered to achieve lives they want.
At World Relief Triad we believe in our work creating safe and welcoming communities for all. As we invest our lives, we invite you to partner with us in this vision to effect positive lasting change in the Triad. Our staff is committed to raising $3000 in monthly donations to ensure a meaningful future as we welcome new refugees, work alongside survivors of human trafficking, pour into our immigrant community, and empower the church to create a community where all can flourish.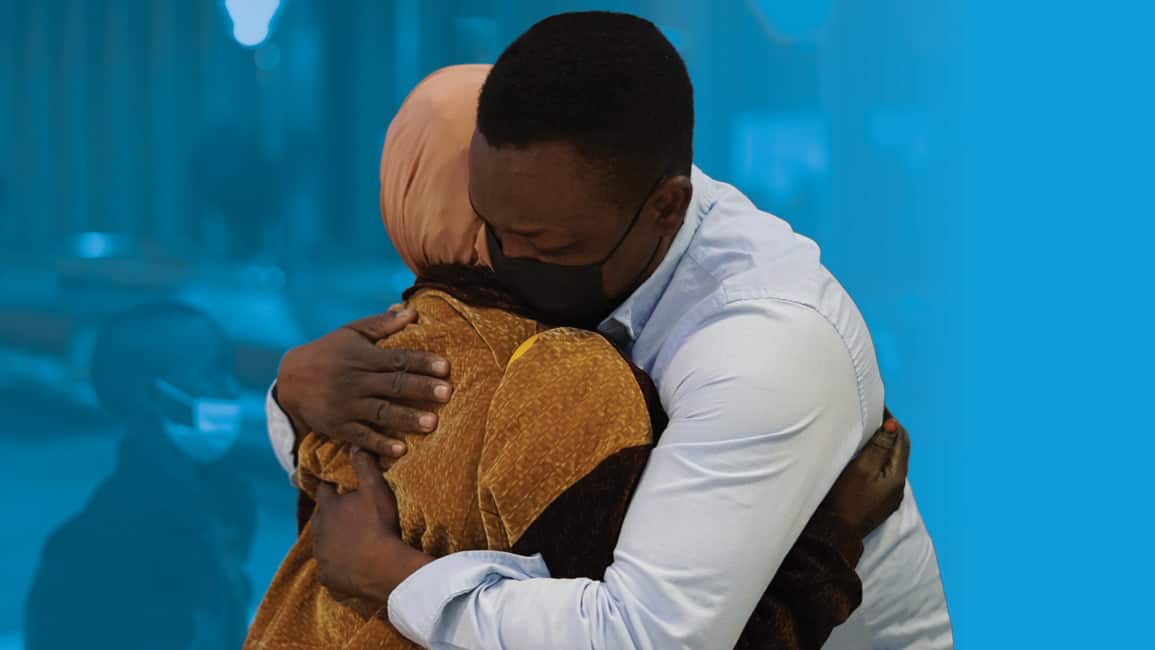 A Care Partner is someone just like you. They are a person who gives monthly to help create flourishing communities where everyone feels safe, welcome, and empowered to achieve the lives they want.
As a Care Partner, you will be an important co-worker in creating a welcoming and flourishing Triad for all people. You will be at the frontlines of our work and receive:
A Monthly Story of Impact
Updates from our Executive Director, which provides an inside look at how your gift is benefiting each and every one of our programs & services.
Monthly Prayer Requests - Needs that both our staff and clients have across our community and other field offices.
Exclusive invitations to two "Care Partner Only" lunch and learns with our Executive Director where you can get a closer view of the work happening in the Triad.
For over 30 years, World Relief Triad has partnered with individuals, churches, communities, refugees, immigrants, and survivors of human trafficking — facilitating lasting relationships that restore hope, help our neighbors rebuild their lives and begin to feel at home again.
From someone's initial arrival to our communities, through the work to reestablish stability, to becoming an integral part of our neighborhoods and cities, World Relief Triad provides: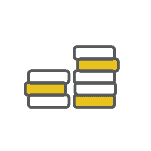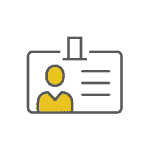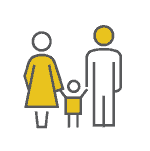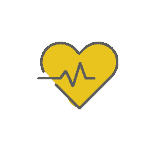 Health and mental health services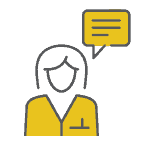 When you become a Care Partner, your monthly gift becomes a powerful tool in this work, allowing us to: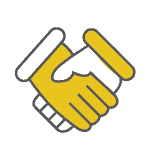 Respond to immediate needs in the community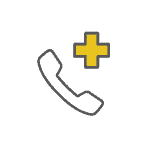 Provide vital services to our neighbors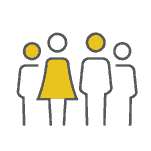 Build lasting relationships and belonging
By becoming a Care Partner you are contributing to God's work of redemptive transformation in our community both among those we serve and those with whom we partner. Together, we can help our newest neighbors flourish in our communities.
"I am excited about the growth of our collaborative teams in becoming aware and responding to human trafficking locally. We're changing the culture of our community and we're doing it as a community. I'm also excited about our opportunities with Survivor Consultancy and implementing a strength-based approach in our case management services."
— Rachel Parker, Anti-Human Trafficking Program Manager
"Monthly donations would provide World Relief with the stability and resources needed to better mobilize and equip the church for greater service among those in vulnerable situations throughout the Triad. These donations would enable World Relief to expand our dedicated staff team to meet the increasing needs of our community and foster deeper relationships among diverse members of our community."
— Jon Musser, Mission Services Director
"This year, I am excited about families starting new chapters of life. I am eager to see families who have been separated, finally reunited. Moving to a country with safety, freedom, and opportunity is a hope many have waited years for - what an incredible joy it is to witness that hope fulfilled."
— Hannah Corrao, Opportunity Services Manager
"This next year, I am excited about being able to gather together the students enrolled in our youth mentoring program. My vision for the program is for our students to feel a sense of belonging, not just to me and my colleagues and volunteers at World Relief, but to belong to one another. I am hopeful about leading outings in the Triad. Meeting together will create community and belonging that I believe will be exponentially more effective in our students meeting their stated goals."
— Kyle Bahm, Youth Mentoring Coordinator
"Monthly donations would allow for Immigration Legal Services to expand and increase our capacity to serve more people, offer more fee waivers to those who cannot afford legal services, and expand our citizenship class so applicants can be prepared to be dynamic United States citizens."
— Morgan Harvey, ILS Program Manager
Join World Relief Triad and become a Care Partner today. Select any staff members to support the goal to raise monthly $3000 in monthly donations.
Join Now
Your generosity makes a transformative and lifelong impact. When you become a Care Partner, you'll join our family of passionate women and men committed to building flourishing communities.
Stay Up to Date
Want to learn more about how we're creating lasting change in communities worldwide? Sign up to stay in touch!
Browse our past newsletters here.