Today, World Relief helps prepare thousands of immigrants for work in their communities through job placement, workplace education and training, financial literacy training, economic empowerment and resiliency, and ongoing career counseling.
World Relief Quad Cities offers multiple employment services to refugee and immigrant clients through two main programs – Match Grant and Refugee Social Services.
Match Grant
The goal of the Match Grant program is to achieve economic self-sufficiency within the first 6 months of living in the United States. We accomplish that through housing, utilities, cash assistance, English Language Learning, and workplace education.
Refugee Support Services
The goal of the Refugee Support Services programs are to move from surviving to thriving – this is done through career development, job readiness, case management, and more.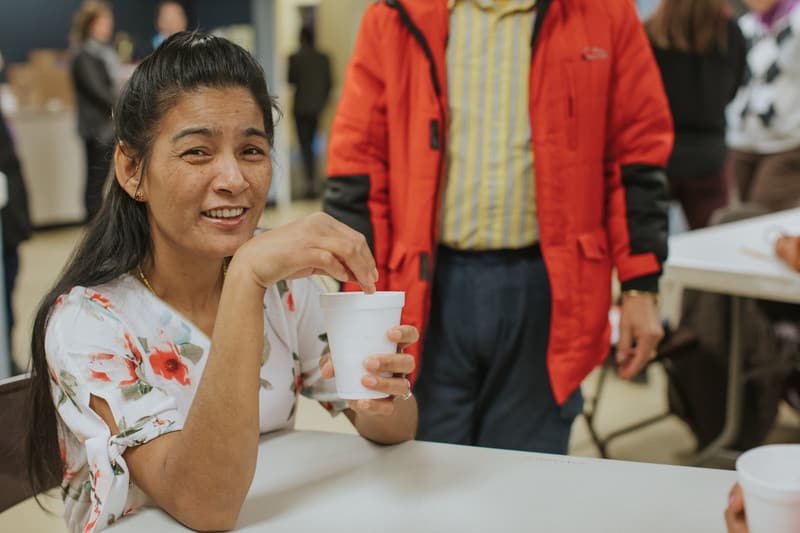 Oanisha Ruzuku
Lengo la mpango wa Ruzuku ya Mechi ni kufikia kujitosheleza kiuchumi ndani ya miezi 6 ya kwanza ya kuishi nchini Marekani. Tunatimiza kwamba kupitia makazi, huduma, msaada wa fedha, Kujifunza Lugha ya Kiingereza, na elimu ya mahali pa kazi.
Huduma za Usaidizi wa Wakimbizi
Lengo la programu za Huduma za Usaidizi wa Wakimbizi ni kuhama kutoka kuishi hadi kustawi - hii inafanyika kupitia maendeleo ya kazi, utayari wa kazi, usimamizi wa kesi, na zaidi.
ပြိုင်ပွဲ ဂရန့်
ပြိုင်ပွဲ ဂရန့် အစီအစဉ် ၏ ရည်မှန်း ချက် မှာ အမေရိကန် ပြည်ထောင်စု တွင် နေထိုင် ခြင်း ၏ ပထမ ၆ လ အတွင်း စီးပွားရေး ကိုယ့်ကိုယ်ကို လုံလောက် မှု ရရှိ ရန် ဖြစ် သည် ။ အင်္ဂလိပ်ဘာသာစကားသင်ယူခြင်းနှင့် အလုပ်ခွင်ပညာတို့မှတစ်ဆင့် ယင်းကို ကျွန်ုပ်တို့ ပြီးမြောက်အောင်မြင်ကြသည်။
ဒုက္ခသည်ထောက်ပံ့ရေး ဝန်ဆောင်မှုလုပ်ငန်းများ
ဒုက္ခသည်ထောက်ပံ့ရေး ဝန်ဆောင်မှုအစီအစဉ်များ၏ ရည်မှန်းချက်မှာ အသက်ရှင်ကျန်ရစ်ခြင်းမှ ဖွံ့ဖြိုးတိုးတက်မှုသို့ ပြောင်းရွှေ့ရန်ဖြစ်သည်။
Testimonial
"In a labor market where it is challenging to find skilled dedicated craftsmen, World Relief Memphis is an excellent resource to find eager dedicated employees. A little patience and training on the employers part and they will discover people that have rich and diverse backgrounds. World Relief Memphis is a great partner and easy to work with, whether providing new employees or assisting in the transition for the employee. World Relief continues to provide a critical component to the growth of Slater Lumber and Millwork."
- Bennet Slater, Slater Lumber and Millwork
Donate Now
Your generosity makes a transformative and lifelong impact. When you give, you'll join our family of passionate changemakers committed to changing our world.