Donations & Needs During COVID-19
As we ready our community to welcome more refugees to the Quad Cities, donating items is an immediate, tangible way to make a difference. Your donations are so important and appreciated!
Call (309) 764-2279 to schedule a drop-off.
Donation Scheduling
Donations* are accepted on Wednesdays from 9:00AM - 4:00PM. Please call (309) 764-2279 to schedule a drop-off time at
World Relief Quad Cities 
1852 16th St, Moline, IL 61265
*October 2021 Furniture & Clothing Notes (Please Read)
Due to storage concerns, we are accepting limited furniture by appointment only. Please contact Jerry at (309) 430-3040 to inquire.
With the exception of men's and women's coats, we can no longer accept clothing. We suggest bringing clothing to South Rock Island Township or Closet 2 Closet, where many of our clients now visit.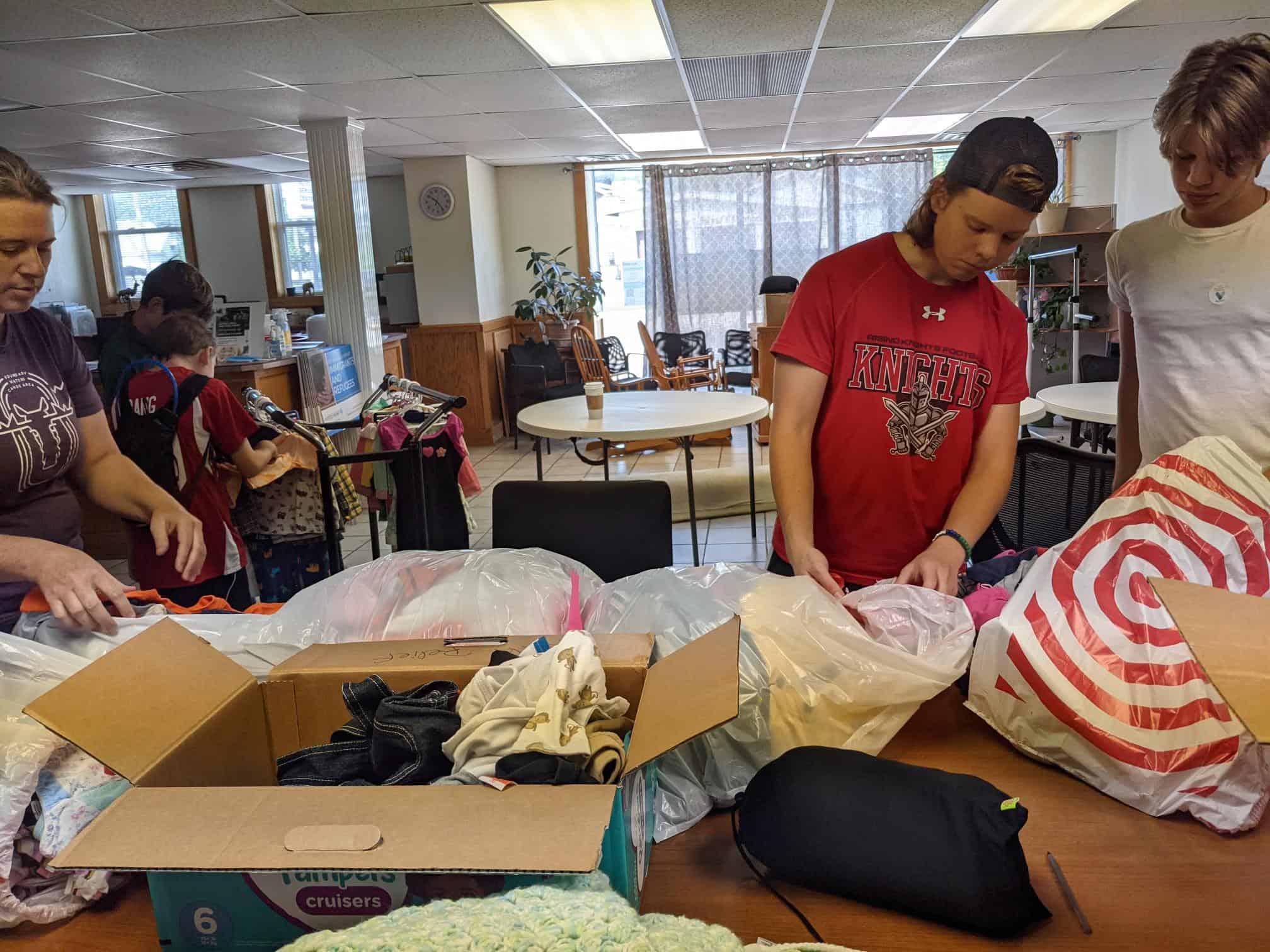 Our Families' Greatest Needs
We are currently accepting the following items. New condition is greatly preferred, gently used is accepted.
6oz – 8oz drinking glasses
Pots & Pans
Kitchen Garbage Cans
Microwaves
Rice Cookers
Deodorant/Anti-Perspirant
Disposable razors
Shaving Cream
Disinfecting Wipes
Alarm & Wall Clocks
First Aid Kits
60 Watt Light Bulbs
AA Batteries
Metro Link Bus Passes
Spiral Notebooks
Bicycles
Hy-Vee, Walmart, Uber, or Gas Station Gift Cards
To help families get to urgent appointments or buy groceries, medicine, and basic needs.
Food Pantry Items
 Please contact Erica at eparrigin@wr.org for a list of culturally-appropriate foods or information about food pantry sponsorship.