Donations & Needs
As we ready our community to welcome more refugees to the Quad Cities, donating items is an immediate, tangible way to make a difference. Your donations are so important and appreciated!
Call (309) 764-2279 or email Mursal at mahmadzai@wr.org to schedule a drop-off.
Donation Scheduling
Donations* are accepted on Wednesdays from 9:00AM - 4:00PM. Please email Mursal at mahmadzai@wr.org or call (309) 764-2279 to schedule a drop-off time at
World Relief Quad Cities 
1852 16th St, Moline, IL 61265
*August 2023 Furniture & Clothing Notes (Please Read)
Furniture needs are based on our current stock. Please contact Mursal at mahmadzai@wr.org to inquire.
With the exception of men's and women's coats during the winter months, we can no longer accept clothing. We suggest bringing clothing to South Rock Island Township, where many of our clients now visit (Closet2Closet is NOT accepting clothing for our clients at this time).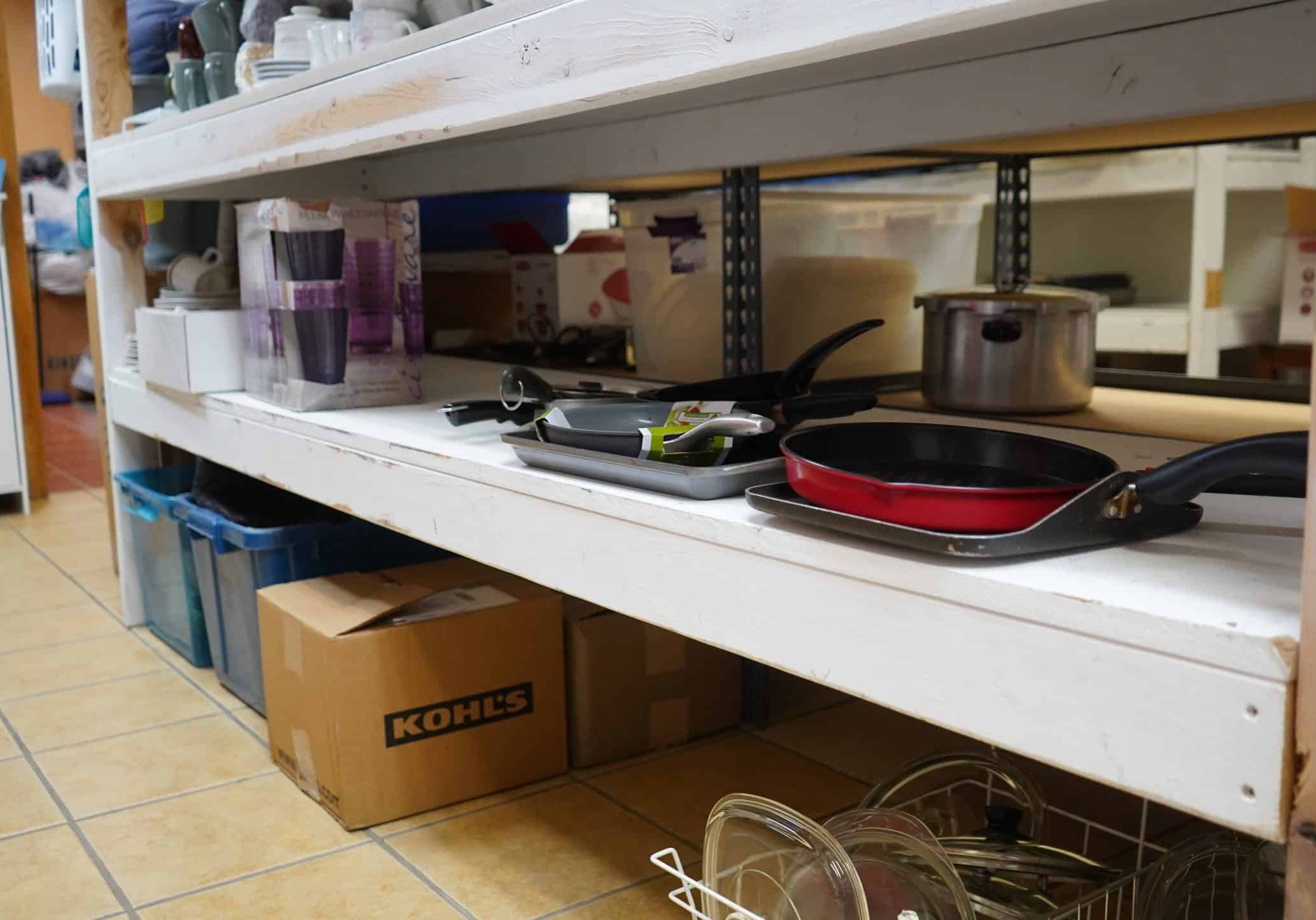 Our Families' Greatest Needs
We are currently accepting the following items. New condition is greatly preferred, gently used is accepted. Note: Due to Illinois law, we cannot accept any used mattresses or pillows. Other items we do not accept are sleeper sofas, recliner sofas, and china cabinets. 
***SUMMER/FALL 2023 HIGH NEEDS ITEMS: We are in immediate need of dressers, loveseats/couches, armchairs, and side tables.
Household Goods
*must be new
Baking dishes
Short glasses
Ladles and slotted spoons
Spatulas
Hot pads and pot holders
Cutting boards
Pizza pans
Tea kettles
Colanders
Stovetop Pressure Cookers
Stock Pots
Buckets
Formula*
Paper towels*
Large and small trashcans*
Mops*
Brooms with dustpans*
Bathroom rugs
Plungers*
Toilet brushes*
Simple alarm clocks
Can openers
60 Watt Light Bulbs*
Twin sheets and comforters
Pillows*
Metro Link Bus Passes*
Diapers*
Bikes
Fans and AC Units
Children's Books in Pashto, Dari
Clear storage tubs with lids (small and medium)
Nightstands/end tables
Vegan Prenatal Vitamins (gelatin-free)*
Toilet paper*
Disposable razors*
Men's and women's shaving cream*
Men's deodorant*
Lotion*
Nail clippers*
Shower curtains and rings*
Combs and brushes (appropriate to other cultures)*
Accepted Furniture
*We do not accept used mattresses, used pillows, sleeper sofas, recliner sofas, couches that exceed 7.5 ft in length, or china cabinets. 
Love seats
Dining tables
Dressers
Armchairs
Coffee tables
Lamps
Couches
Night stands
Kitchen chairs
Baking dishes
End tables
Pack n' Plays
Hy-Vee, Walmart, or Target Gift Cards
To help families buy groceries, medicine, and other basic needs.
Transportation
Bicycles, helmets, and gas gift cards are a great way to empower refugees as they begin their new lives. Or, consider donating your car.