As the number of refugees arriving in the U.S. continues to increase in the coming months, we invite you to partner with us as we welcome them. Today, we're excited to give you a glimpse at the lasting change that can happen when we move together.
A Crossing of Paths
At World Relief, we're honored to walk alongside refugees and immigrants from around the world as they rebuild their lives in the U.S. Sharing their stories with you is a privilege. Often though, the stories we share are limited to a short and intense part of people's lives.
Years later, you may wonder along with us, "How is that family doing now?" I never expected to get an answer to this question when I moved from North Carolina, where I worked at World Relief Triad, to Utah. But that's exactly what happened.
Two weeks after moving, I bought a plant on Facebook marketplace from a woman named Buthainah. It didn't take long for us to realize our shared connection: she had been resettled by World Relief Triad in 2009. Hearing her story reminded me of the lasting impact we can have when we move together. Buthainah eagerly agreed to share her story with us today.
When Everything Changes
Buthainah grew up in Baghdad, Iraq. Although the country was tightly controlled by Sadam Husain's regime, she remembers having a happy childhood.
Her father worked as a major general at the naval academy, and her mother was an architect. Buthainah did well in school. She was a child of imagination — drawing, reading and writing stories in which she was the heroine. "Life was simple for us kids and family," she said, "we were happy and content!"
But then war broke out, and everything changed. At 13, Buthainah fled with her parents and four sisters to Jordan. Two and a half years later, they were selected for resettlement in the U.S.
Flying to the U.S. was stressful. As a family of seven, they struggled through the airport with two suitcases each. Buthainah remembers bringing clothes, drawings and a memory book from elementary school with notes from her friends and teachers. "I'm a very sentimental person. [They're] silly things, but they hold a lot of value for me."
Buthainah's family arrived on June 25, 2009. From geography to environment to culture, Buthainah was immersed in a world of difference. And a world where she, herself, was labeled as different.
"You have your life, and all of a sudden, it's taken away from you," she said. "And then you are labeled as a refugee, not who you are. It makes you feel unseen and it diminishes your value… or at least it did for me."
Someone to Walk With
But someone did see Buthainah and her family — former World Relief Case Manager, Brian Boggs. "Brian was one of the very few people early on to really understand us," Buthainah remembers. "He spent time to explain the system to us."
Brian drove the family to appointments and made sure the kids were enrolled in school. He helped them navigate their new home, finding grocery stores and bus routes.
"[Case management is] basically like helping somebody start their life over in a new place," Brian explained. "If you think about all the basics people just take for granted — children going to school, parents, if they need it, getting English classes — you're trying to guide people in a way that will help them be successful later on."
In the midst of hectic transitions and changes, Buthainah remembers that Brian was there for her family when they needed him most. "He was a stranger to us, [but he] made it easier to feel people cared and saw us for who we were, not just another number or another person who is going to be a burden."
Life After Resettlement
With Brian's help, Buthainah's family adjusted to their new lives in America. The girls settled in at school and their parents found work. Their lives were being rebuilt. Eventually, Brian became busy caring for more recent arrivals, and Buthainah and her family transitioned out of World Relief programs, pursuing new dreams of their own.
Buthaina's parents both went back to school for master's degrees and then PhDs in computational science. Her mom is now working as an energy analyst and her dad is retired.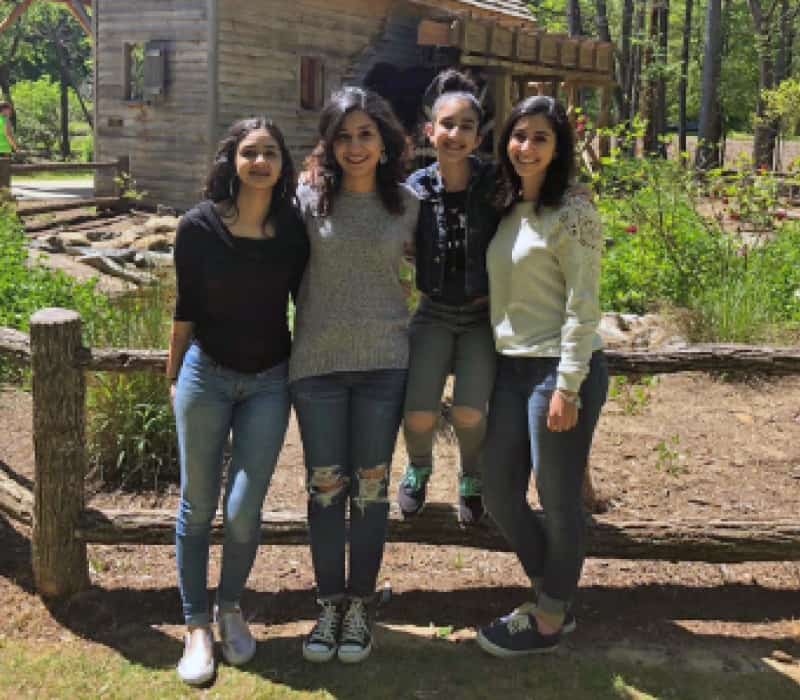 One sister is completing her residency in Delaware. Another is working as a paralegal and plans to go to law school. The third is in college, and the youngest, who was only five when they were resettled in the Triad, is hoping to finish high school in just three years.
As for Buthainah, she graduated high school with excellent grades, went to college, and worked as a process chemist at a pharmaceutical company. She then decided to attend graduate school in Utah.
Today, she's moved back to Greensboro to be closer to family and has successfully completed a PhD in organometallic chemistry. She's now dreaming of starting her own business and maybe even a reform movement.
"Like reform of education and reform of the way we think,' Buthainah said. She wants to help people understand the many ways we can learn and approach life. "Exactly how I'm going to get there?" she laughed, "I don't know — but I have faith that it will all work out."
When We Move Together
Twelve years later, Buthainah's had time to think about her experience of resettlement. When asked what she would say to her younger self, she said, "Just know who you are. Be true to who you are, and don't be ashamed of where you come from."
She also had some advice for those welcoming refugees now. "You have a choice to judge another human being and make them less than you or not," she said. "We're very thankful to the people who really gave us a chance and gave us a start." People like Brian.
When Buthainah and Brian recently reconnected, she told him, "You made us feel seen and you made us feel like we're humans and we have equal chance. Because of that, we were able to believe in ourselves. It just takes some people sometimes to have that faith in you at your lowest when you doubt yourself."
But Brian is reluctant to take credit.
"When you know people who are going through some of the hardest things not only that they've been through, but maybe all of humanity could go through," he said, "you see potential. I don't take credit for any of it… [Buthainah's family] worked hard and believed in themselves. It's theirs. It's really nice to be invited into their journey."
We are so grateful to partner with families like Buthainah's. As the number of refugees arriving in the U.S. continues to increase over the next few months, it will take all of us to build communities of welcome. So, move with us and we'll welcome them together.
---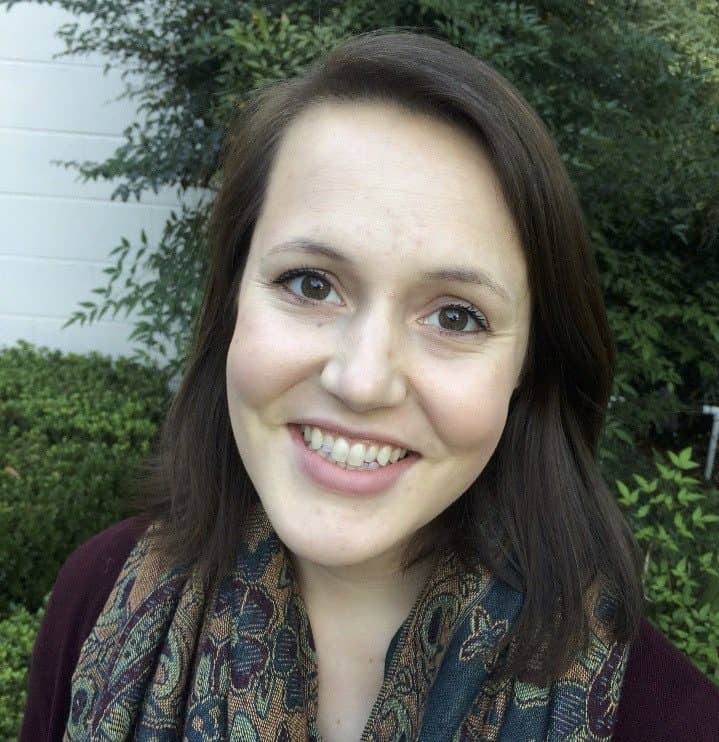 Kelly Hill serves as a Content Writer at World Relief. She previously served as Volunteer Services Manager at World Relief Triad in North Carolina before moving to Salt Lake City. With a background in International and Intercultural Communication, she is passionate about the power of story to connect people of diverse experiences.