Immigration Legal Services Client Resources
Coronavirus/COVID-19 Advisory
The World Relief Sacramento Immigration Legal Services program continues to provide services remotely until further notice in an effort to limit client and staff exposure to the novel coronavirus. We are accepting appointments for consultations, though these appointments will be conducted by phone/video chat and not in-person.
Our Services
The Immigration Legal Services (ILS) program at World Relief Sacramento and Modesto exists to partner with local churches and the wider community to provide low-cost, high-quality legal services to immigrants throughout the Sacramento and Modesto areas. World Relief is recognized by the U.S. Department of Justice and its attorney and caseworkers can represent clients before the U.S. Citizenship and Immigration Service.  We can provide interpretation in Spanish, Pashto, Dar, Russian, and Ukrainian.  We are unable to offer services to people in immigration detention or removal/deportation court proceedings.
Our services are available by appointment only, and initial consultations are all over video using the Zoom app or by telephone. Schedule a consultation today by booking online or by calling (916) 707-5038. Fees for services vary based on service type, client income and whether a service can be provided under a current grant.
General Consultations
Adjustment of Status/Green Card Applications
Replacement/Renewal of Green Card
Refugee/Asylee Green Card
Petition for a Relative
Naturalization Applications
Deferred Action for Childhood Arrival (DACA) Renewal
T-Visa
Temporary Protected Status (TPS)
U-Visa
Violence Against Women Act (VAWA)
Services Currently on Hold:
Because of the significant needs of the displaced Afghan and Ukrainian communities, we are currently not offering the following services that we have provided in the past:
Waiver of Unlawful Presence (I601 A)
Foreign Document Translation
Travel Documents
Humanitarian Parole
Certificate of Citizenship
Petition to Remove Conditions on Two-Year Green Cards
Fiance(e) Petition
DACA-Related Advance Parole
Services we do not offer:
Removal/deportation defense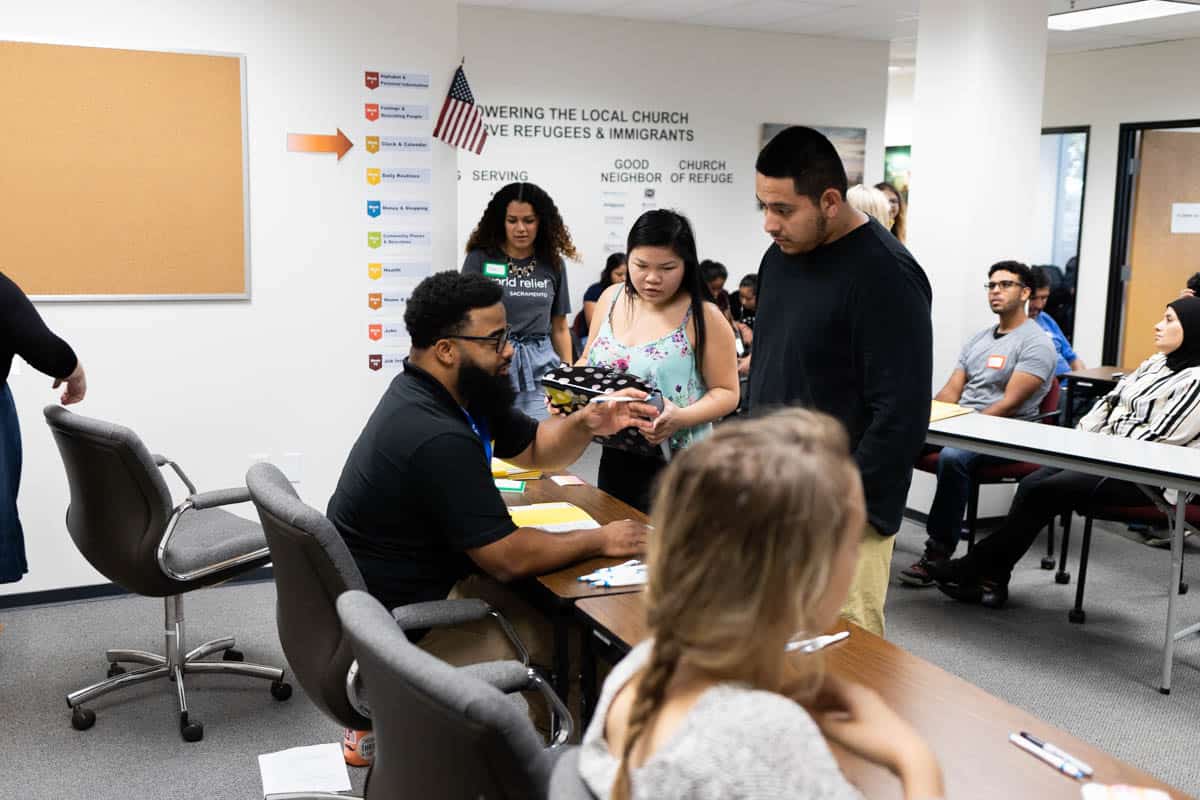 Volunteer with ILS
Volunteers are needed to help our immigration caseworkers serve the area immigrant community. If you are a lawyer, paralegal, law student, undergraduate student, or would like to serve as an interpreter/translator, or have no background in immigration but would like to be trained to serve applicants at citizenship workshops, learn more about how you can help World Relief offer low-cost, high-quality legal services and community education by visiting our volunteer opportunities page.