Together, we are rebuilding communities of love and welcome.
We can restore hope to thousands of refugees and other immigrants as we rebuild communities of love and welcome across our nation.

Today, there are over 80 million people around the globe who have been forced, or made the painful choice, to leave their homes.
Threatened by extreme poverty, violence, and oppression, they leave behind everything familiar to seek a life free from fear.
Thousands of these families look to the United States every year as they search for a safe place to rebuild their lives. A beacon of hope on the world stage.
And yet, recent years have turned many of the most basic human issues into controversial ones. This has only become more true throughout the COVID-19 pandemic. Being a compassionate citizen and advocate for the most vulnerable has become a painful and difficult process, further confused by ever-changing policies and practices that have left many of us confused, disempowered and paralyzed into inaction.
The consequences of this have not only left many of us feeling powerless, but also plunged too many of the world's most vulnerable into greater need, wondering when they will find safety, security and hope.
That's why we want to give you the opportunity to join us in restoring hope and rebuilding communities of welcome all across our nation!
For over 40 years, World Relief has welcomed, advocated for, and helped integrate over 400,000 immigrants in vulnerable situations to communities all across our nation. For over 30 years, we have been rebuilding lives right here in Sacramento. Our work is informed by the belief that immigrants have an important place in our community and are vital to the success and flourishing of our nation, as well as to our national character.
Now, as we prepare for the refugee cap to increase to 125,000 next year, we enter into a new moment in America. One in which we urgently need your help to rebuild our capacity to welcome, love, and support these brave families.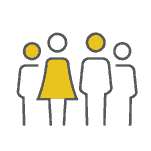 Volunteer
Join our global network of over 95,000 volunteers positively impacting our world by dedicating your time and resources as a volunteer — from youth mentoring and ESL classes to simply spending time with your new neighbors, your time can help a family rebuild their life.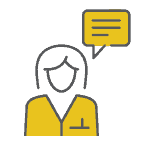 Advocate
Join us as we seek justice and mercy for the most vulnerable in the U.S., using your voices to influence those in positions of power who can save lives. Learn more.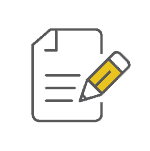 Give
Donate today and help (Re)Build with World Relief Sacramento.
Now is the time for us to restore and rebuild our communities. To reclaim who we are, as bold, compassionate men and women of faith, and as a nation. And to reimagine our future. Together, let's show the world that America is a place of welcome and that we are a people of welcome.
Here are just some of the things your money can do:
$25 // Give transportation for a refugee family's first medical check up
$50 // Supply kitchen supplies for a refugee family
$150 // Provide a legal consultation for an immigrant in need of assistance
$350 // Help fund critical on the job training, supporting a new neighbor on their path to self-sufficiency
$500 // Purchase Beds for a newly arrived family of five
Together, let us provide hope, healing and restoration to the suffering. Let us create change that lasts.