Summer camp brings back a lot of fun memories with carefree (and homework-free), sun-filled days. Kids get "screen-free" time to play outside, make new friends, bond with counselors, and learn games and songs. It's an opportunity every child should have – no matter where they come from or the circumstances that brought them to the Chicagoland area.
The Excitement Begins . . . Again.
After a two-year hiatus, Children & Youth Services in DuPage and Aurora were back at it. They offered in-person day camps to provide children with summer fun. Three camps for school-age youth were held last July, hosted by three World Relief partner churches. A total of 60 kids participated, assisted by 65 World Relief volunteers and staff.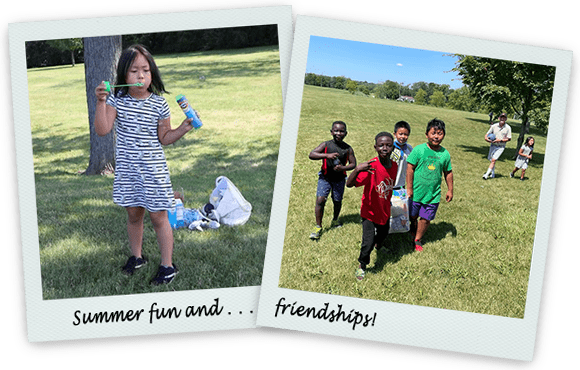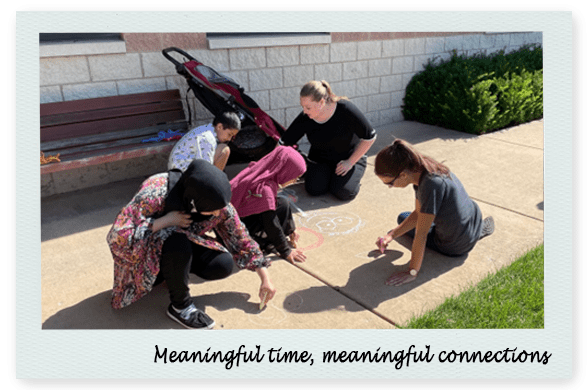 For many campers, it was the first time they got to participate in camp or any kind of summer program. The days filled up with hula hoops, jump ropes, bubbles, sidewalk chalk, soccer and sports in nearby parks. While some caught up with their classmates, others reconnected with ones they knew from World Relief's After School Club and tutoring programs.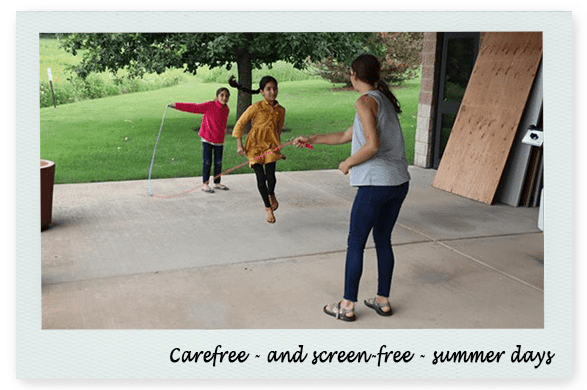 Brushing Up on English
Along with fun and fellowship, World Relief summer camps offered a chance for youth to practice their English. Since most participating families are recent arrivals to the U.S., English is their second language and not spoken at home. This can lead to it getting lost or rusty over a long break from school. The perfect remedy to prevent that? A few hours each day at camp where they can speak English together.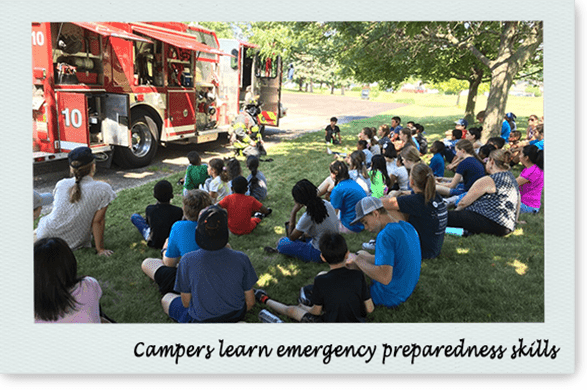 Learning Safety From the Pros
Other learning opportunities focused on safety and preparedness. In Aurora, eight Fire and Police Department first responders demonstrated real-world emergency preparedness skills. They stopped by in their specialized vehicles to interact with the kids and teach them about community safety. They gave tips for what to do at home if there's an emergency and how to call 911.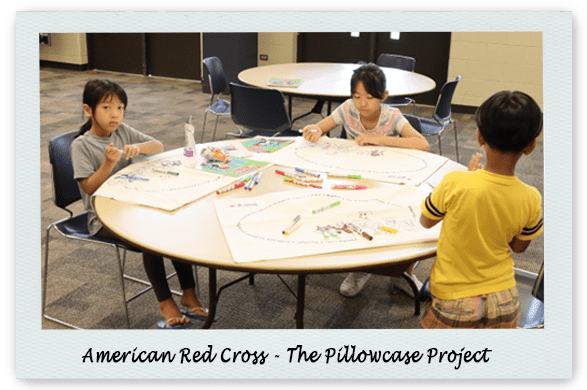 Spending Time With American Red Cross
At all three camps, American Red Cross volunteers taught tornado preparedness and home fire safety through storytelling and games. Campers practiced fire drills outside and learned how to keep their families safe inside if they hear tornado sirens.
The Red Cross's Pillowcase Project was a creative way to prepare safety items at home in case of an emergency. Everyone colored their own Red Cross pillowcases, which also serve as an emergency kit.
Connecting With Counselors
World Relief volunteers and Children & Youth Services staff were on hand each day to supervise and engage with the campers. But more importantly, they showed how much they want these children to succeed as they resettle into a new way of life.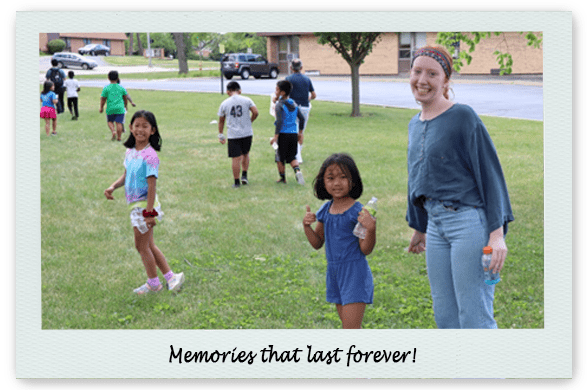 How do you measure summer camp fun? There may not be an adequate way to capture it, except by the smiles that were everywhere. Or in the words of one young camper, "This is the best camp ever!"
Make an Impact
World Relief Chicagoland has ongoing volunteer opportunities that you don't have to wait for summer to start. Start making an impact today – and memories!