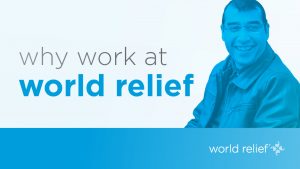 For many of us, the last few years have been characterized by a deep sense of chaos, uncertainty and injustice. As suffering across the globe appears to be worsening, you've likely asked yourself, how can I respond in a meaningful way? You've likely thought about your career path and wondered how you can make an…
Stay up to date on what's been going on around our office! Check out our previously sent newsletters and subscribe to stay informed with the buttons below.
Stay Up-to-Date!
Enter your name and email address to receive World Relief Triad news and updates, including events, volunteer opportunities, donation needs, our monthly newsletter, and more.