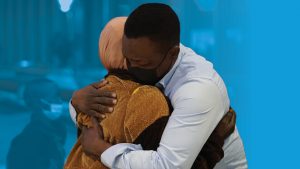 Everyday, people like Ibrahim make the painful decision to leave their homes due to persecution, conflict, violence, human rights violations and climate-related factors. Their journeys are often marked by loss, separation and worry for those left behind. For ten years, Ibrahim carried the weight of being separated from his family. This is his story of…
Stay up to date on what's been going on around our office! Check out our previously sent newsletters and subscribe to stay informed with the buttons below.
Stay Up-to-Date!
Enter your name and email address to receive World Relief Triad news and updates, including events, volunteer opportunities, donation needs, our monthly newsletter, and more.