A Reflection During Volunteer Appreciation Month
By Rachel Wassink, Volunteer Mobilization Manager at World Relief Chicagoland.
Along with the coming of spring and the celebration of Easter, April is when World Relief celebrates National Volunteer Appreciation week. A week when we recognize the profound impact of volunteers and the lasting change they bring to our communities.
Volunteers have walked alongside refugees and other immigrants through changes and challenges, but they have not lost hope. They know that creating change that lasts isn't easy, but it's possible when we move together.
What I've Seen
Over the past four years, I have had the joy of working with volunteers serving across Chicagoland in a variety of opportunities like Friendship Partners, Youth Tutors, Transportation Assistants, and more. I have seen volunteers give their time, resources, creativity, and expertise. All while maintaining a posture of humility and curiosity as they learn from our neighbors.
Amidst changes like COVID-19 and the surge of Afghan arrivals this past fall, volunteers have shown unwavering support. Their steadfast presence has been a constant encouragement to me as we move forward together.
One Volunteer's Impact
There are unending stories I could share of how volunteers have made a lasting change. But there's one that's been at the front of my mind lately as I see buds on the trees bursting and daffodils sprouting up through the ground.
A family arrived in the spring of 2020 at the beginning of the pandemic. Soon they were matched virtually with a Friendship Partner volunteer. The family mentioned that one of their goals was to start a garden so they could have fresh food and be reminded of their garden back home. Over video calls and through a language difference, their Friendship Partner helped them make a list of supplies and create a plan for where to set up the garden. Their Friendship Partner collected some garden supplies from their church community and was able to drop off the supplies. Within a few days, they watched the family plant their garden virtually.
Fast forward to spring of 2021, and this Friendship Partner got to join the family outside to plant their garden once again! That simple act of service in supporting the family with their first garden bloomed into a joyful tradition.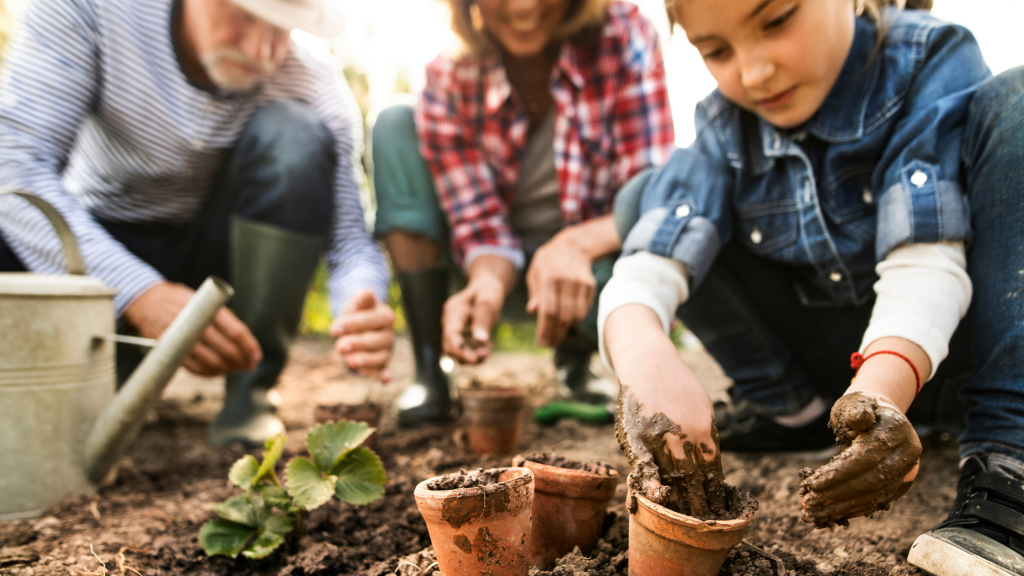 You can make a difference
Volunteers walk alongside refugee and immigrant neighbors in dozens of small and big ways. Creating change that lasts, and we are so thankful for each and every volunteer. From gardening to navigating new systems to sharing a cup of tea, volunteers show up and make a difference.
To our volunteers that have been along for the journey – thank you for your generous service. And to those not yet on the team – you too can be part of this community of volunteers moving forward together in welcoming our neighbors and making change that lasts.
Read more about the impact of volunteers and how ordinary moments create a movement of change in our Year In Review: 2021 Year in Review | World Relief Chicagoland Annual Report