ILS Client Resources
Call now to schedule an appointment:

Aurora (630) 906-9546
Chicago (773) 583-9191
Carol Stream (630) 462-7660
DACA & Citizenship – One day a month we have a clinic to process each of these types of cases. Please call to schedule an appointment for one of our clinics. If we are fully booked, you will have to call at the beginning of the following month.
All other appointment types - We schedule first time consultations one month in advance. Once those spots fill up, you will have to call back the first Wednesday morning of the following month for the next availability. 
Green Card Renewal or Replacement
Family Reunification
Adjustment of Status
Fiancé Petitions
Consular Process/Immigrant Visas
Asylee/Refugee Petitions
Conditional Residency Removal
Refugee/Asylee Green Cards
Records Checks (FBI rap sheets, FOIAS, etc.)
IMPORTANT NOTE: Use or possession of marijuana can have serious Immigration consequences.
January 2023 Update and FAQ on New Parole Program for Cuba, Haiti, Nicaragua and Venezuela
The Department of Homeland Security announced last week that starting January 6th people from Cuba, Haiti and Nicaragua (similar to Venezuela and Ukraine) can apply for parole to come to the United States. The program is very similar to the Ukrainian (U4U) Parole program and the Venezuelan Parole program.
A financial sponsor is needed for these applications. The World Relief Immigration Legal Services will accommodate requests for appointments. Please contact one of the phone numbers above to make an appointment starting in February.
Please do not use the information below to give legal advice. Anyone can fill out an application by themselves but please do not fill out any immigration application on behalf of someone else unless you are authorized to do so.
From the USCIS website: https://www.uscis.gov/CHNV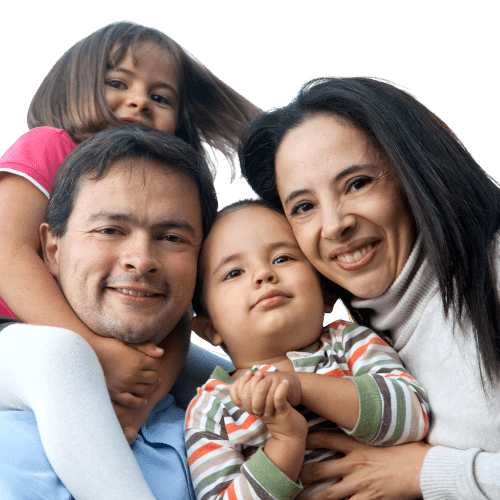 DHS has announced processes through which nationals of Cuba, Haiti, Nicaragua, and Venezuela, and their immediate family members, may request to come to the United States in a safe and orderly way. Qualified beneficiaries who are outside the United States and lack U.S. entry documents may be considered, on a case-by-case basis, for advanced authorization to travel and a temporary period of parole for up to two years for urgent humanitarian reasons or significant public benefit. To participate, eligible beneficiaries must:
Have a supporter in the United States
Undergo and clear robust security vetting
Meet other eligibility criteria
Warrant a favorable exercise of discretion
Individuals participating in these processes must have a supporter in the United States who agrees to provide them with financial support for the duration of their parole in the United States. The first step in the process is for the U.S.-based supporter to file a Form I-134A, Online Request to be a Supporter and Declaration of Financial Support, with USCIS for each beneficiary they seek to support, including minor children. The U.S. government will then review the supporter information provided in the Form I-134A to ensure that they are able to financially support the beneficiaries they are agreeing to support.
Immigration Fee Changes
World Relief will continue to update you with the most current developments. For case-specific questions, please don't hesitate to reach out to your World Relief representative.
DACA Update:
On September 13, 2023 Federal District Court Judge Hanen issued a ruling that DACA is unlawful after reviewing the 2022 regulations. However, this decision does not change the current processing of DACA applications. DACA renewal applications and Advance Parole travel documents can still be filed and approved. Initial applications will still be on hold with USCIS and will not receive decisions. This case is likely to proceed to the Fifth Circuit Court of Appeals and possibly the Supreme Court. A future decision could end the DACA program, but at this time, all eligible DACA renewal and advance parole applicants are encouraged to continue to file.
Actualización sobre DACA:
El 13 de septiembre de 2023 el juez Hanen del Tribunal Federal de Distrito emitió un fallo que DACA es ilegal después de revisar las regulaciones de 2022. Sin embargo, esta decisión no cambia el procesamiento actual de las solicitudes de DACA. Las solicitudes de renovación de DACA y los documentos de viajes Advance Parole, todavía se pueden presentar y aprobar. Las solicitudes iniciales seguirán en espera con USCIS y no recibirán decisiones. Este caso es probable que proceda a la Corte de Apelaciones del Quinto Circuito y posiblemente a la Corte Suprema. Una decisión futura podría poner fin al programa DACA, pero en este momento, se alienta a todos los solicitantes elegibles de renovación de DACA y Advance Parole a que continúen presentando.
To schedule a

DACA

renewal appointment or consultation with our office call:
DuPage: (630) 462-7660
Aurora: (630) 906-9546
Chicago: (773) 583-9191
For More Information
General Immigration Updates
USCIS Announces Plan to Revert to the 2008 Version of the Naturalization Civics Test
Applicants who filed their naturalization application on or after Dec. 1, 2020, but before March 1, 2021, with an initial examination (interview) before April 19, 2021, will have the choice to take either the 2008 civics test or the 2020 civics test.
USCIS will notify applicants who are affected by the change.
If the initial interview is scheduled on or after April 19, 2021, applicants will take the 2008 civic test.
Temporary Protected Status - Venezuela
*World Relief Chicagoland ILS is not currently taking TPS cases. 
What is Temporary Protected Status (TPS)?
Temporary immigration status that allows eligible nationals of persons without nationality who last habitually resided in the designated country to remain and work in the U.S during the designated period. TPS for 18 months, March 9, 2021, through September 9, 2022.  *Registration period is March 9, 2021, through September 5, 2021.
Why was Venzuela designated for TPS?
Economic Crisis | Political Crisis | Health Crisis | Human Rights | Food Insecurity | Access to Basic Services | Crime and Insecurity
Eligibility
Venezuelan national or non-citizen having no nationality who last habitually resided in Venezuela
Continually resided in the U.S. Since March 8, 2021; and physically present in the U.S. since March 9, 2021
*Not eligible if: Convicted of any felony or two or more misdemeanors in the U.S., has participated in the persecution of others, or found inadmissible on grounds applied to TPS applicants and are non-waivable.
Community FAQ: February 18 ICE Enforcement Memo
Click here for the FAQ from the National Immigration Project of the National Lawyers Guild.
Public Charge
The Biden administration has canceled the Trump version of the public charge rule as of March 2021.  This means applicants will no longer have to be concerned about certain public benefits preventing them from getting their green cards.  Please contact the office for a consultation if you have already filed your application or if you would like to determine your eligibility for a green card.
Information about Public Charge Rule and COVID-19
Receiving free testing of Covid-19 will NOT make you a public charge. If it is medically advisable for you to be tested for Coronavirus, free testing will not impact your immigration case. Similarly, receiving a government stimulus check as a result of the CARES Act will not make you a public charge. See also Immigrant Eligibility for Public Programs during Covid-19.
If you are unsure of how your immigration status could be affected by using public benefits, please call one of our offices for a consultation using the contact information above.
For general information on public charge:  https://protectingimmigrantfamilies.org/
If You Are Expecting An Interview Abroad
Travel bans that had restricted some individuals from getting visas abroad have been lifted.  However, the embassy and consulates are re-opening very slowly due to COVID restrictions.  For more details, please visit the location-specific website of the embassy or consulate where your appointment will be scheduled. https://www.usembassy.gov/
If your case is represented by World Relief, contact your representative for more information and case-specific advice.
Know Your Rights
Everyone who lives in the U.S. is given certain rights, like the right to freedom of speech and freedom to practice your religion. These rights apply to everyone, regardless of their immigration status. These guidelines from the Immigrant Legal Rights Council provide practical steps for what to do if you or someone you know has an encounter with agents from ICE (Immigration and Customs Enforcement). We recommend that you print this document and keep it with you to reference if necessary.
ICE Raids, How to Protect Your Family
We Have Rights: What To Do When Interacting With ICE