Sloane wraps up her time by sharing what she's learned during interning across multiple programs at World Relief Quad Cities.
---
My time as an intern has come to an end. Only a short 300 hours later, I can cross off an internship experience that works towards my degree: Multimedia Journalism Mass Communication (MJMC). I'm thankful to have been given this opportunity.
At World Relief Quad Cities, I have worked in a lot of different programs. I started off helping caseworkers in the Afghan Placement and Assistance program. I was introduced to the process of casework and everything that goes along with Afghan resettlement.
Meeting families and helping them out was an awesome experience, and very rewarding. The work that goes on at World Relief Quad Cities truly changes clients' lives.
I've been interning in Communications at the same time and have done a lot with it. Comms gave me the chance to interview amazing people in the Quad Cities for multiple stories, and I feel like my writing has made a difference. I also really enjoyed working with social media.
During the last few weeks of my internship, I worked with Family Literacy. I loved helping out with childcare and spending time with the kids. The parents and children seemed to really bond over learning together.
This internship gave me a world of experience and I am very grateful to have been part of the team. When looking back at my time I had with World Relief Quad Cities, I can only think of good things.
I remember going to help out families and taking them grocery shopping. I remember interviewing awesome people in the community and learning how they give back and what World Relief offers the Quad Cities. And I remember working with the kids for the Family Literacy program, creating a bond, and having fun.
After this, I will continue to work towards my degrees in MJMC and Creative Writing at Augustana College. I'm not sure what the future holds for me, but I'm so glad I got to get this experience and work with amazing people that really love what they do.
Thank you to everyone at World Relief for what they have offered for me!
---
Interested in interning for WRQC? Fill out an internship application.
---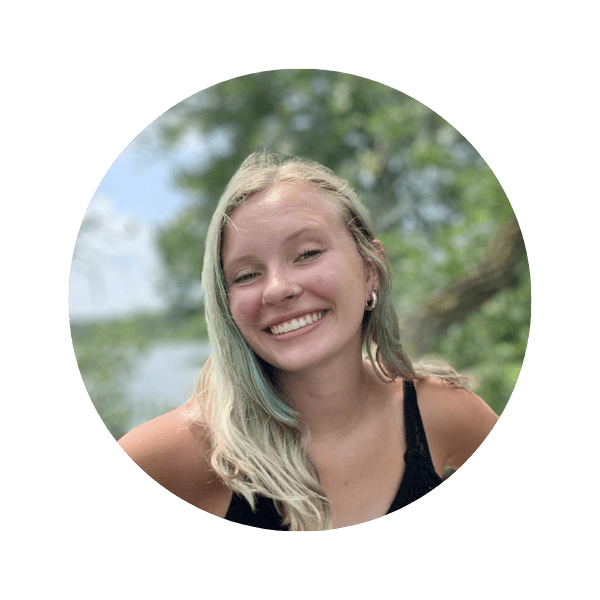 Sloane McIlrath interns with the APA and Communications team at World Relief. She is a senior at Augustana College majoring in Creative Writing and Multimedia Journalism Mass Communication. She wants to share people's stories and bring more awareness through her writing.