Ruth shares the stigma around joining the WRQC Youth Mentoring Program and the rewarding outcomes from simply stepping out of the comfort zone.
Resettling in a new location can bring one of the most exciting feelings as individuals look forward to starting a new journey of life. However, for children of refugees and immigrants, there are underlying disadvantages such language barrier, making friends, and adjusting to the school system and the culture, which sometimes can take over that excitement.
Cinn Nuam (Ruth) opened about her experience from being reticent, or not likely to reveal her thoughts and feelings, to coming out of her comfort zone, which in return led to endless opportunities.
Ruth's family immigrated to the U.S. from Malaysia in 2020 where she had just turned 17.
"We came through World Relief, they organized and did everything for us," Ruth said. She shared that Leah, Family Literacy Coordinator at WRQC, introduced her to the Youth Mentoring Program shortly after their arrival.
Finding common ground
Although this opportunity was presented to Ruth, there was stigma around joining the Youth Mentoring Program.
"I think culturally it's so different, it's not the norm to talk about anything to someone and trust that it's confidential," Ruth said.
"Personally, I was not comfortable at all. As a newcomer, I don't want to talk to anyone, it was overwhelming, I wasn't interested," Ruth continued.
Arriving in the U.S. at 17, Ruth felt that there was a limitation for what she wanted to pursue.
"My age was a disadvantage when we got here because I really wanted to go to school for a few years, but they were going to put me in twelfth grade," Ruth said.
Ruth wanted a decent understanding of the school system and to at least be in school for a few years in the U.S. before attending college.
"I wanted to be able to have time to learn about colleges and have time to process college applications," Ruth said. "So, I asked if I could start as a sophomore, and the school happily fulfilled my request," she continued.
Prior to Ruth's family arrival to the U.S., Ruth had been learning how to speak English, but she knew she still had to work hard if she wanted to get into college and continue higher education.
"My school in Malaysia taught English, but there's a lot I still have to catch up on," Ruth said. "This was my main reason to enroll in the Youth Mentoring Program, to be able to practice speaking with others and learn from them," she continued.
The reward at the end of the tunnel
The outcome of enrolling in the program was better than anything Ruth could've imagined.
"I feel good now. I know how it works, it's not just mentoring, it's also making friends. You don't see your mentors as your teacher, you can talk to them like your best friend," Ruth exclaimed.
Ruth shared that during her time in the program, she not only learned how to speak English more fluently, but she also learned about American culture, which helped her adjust to the new country tremendously.
Having a mentor or joining the Youth Mentoring program is something Ruth would love to see for more new refugees and immigrant arrivals.
"I recommend other people to have at least one mentor, especially when they first move here," Ruth said. "The main thing is that you don't have friends when you first move here, and don't understand a lot of things. The mentors are here to help, not to point out your flaws and judge you."
Mentors, friends for a lifetime
Ruth also shared that she keeps in touch with her mentors to this day, although they've moved to different states.
"I still keep in touch with both of my mentors. I can still rely on them and talk about anything, and they are there to help me work through it all."
With the help of Moline High School and the WRQC Youth Mentoring Program, Ruth is now in her first year of higher education at Augustana College.
"I prayed about everything, especially my educational journey. I am so thankful for my prayers being answered, I am now attending college with no financial burden and have people I can rely on."
WRQC's Youth Mentoring Program provides youth with resources to adapt to American culture, reestablish community and friendship, and adjust to new schooling and educational expectation.
If you want to learn more about the program or become a volunteer mentor, please reach out to Abigail at APritchard@wr.org. Or, fill out a volunteer application:
---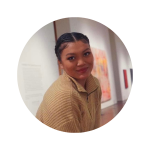 Kler Soe is the Communications Specialist at World Relief Quad Cities. She joined the team after graduating from St. Ambrose University in May of 2023 with a degree in Public Relations and Strategic Communication. As a refugee herself, she hopes to bring awareness to World Relief's work through stories.