When Karen first heard of Word Relief in 2008, she thought to herself, "What is that?"
Once she realized there was a need for donations, she gathered some towels and home goods left over from her move and brought them to the agency.
Karen drove a Volkswagen van. The man who met her at the office jokingly asked if her van was also up for donation, which she thought was "pretty good."
That man was Ratko, our Immigration and Resettlement Director and longest-standing staff member. At the time, the Moline World Relief office was staffed by just 4-5 people. She knew that she and her international family would fit right in.
14 years later, she's dedicated herself to setting up houses for refugee families as if it were her full-time job. Our staff wanted to share some kind words about her for volunteer appreciation month.
---
"Karen is a person who acts more than she speaks, she is a woman who lives out her passion to serve the vulnerable and love the stranger without expecting recognition in return." – Alejandra
"Karen is who I want to be. She has a huge heart that comes out in toys she places in homes, the way she matches bedsheets, the way she cares for the staff. She has incredible energy and passion for the work, clearly sees what needs to be done, and although she could (and may want to) be the one to say what happens and who should do it, she is very respectful of those she works with and for. She could have given up at any time–she's had dear ones in this service pass away, she's been underappreciated and taken for granted at times, and sometimes the workload has been overwhelming. BUT. She perseveres and shows love in a thousand ways to the WR family and clients." – Leah
"We are so lucky to have Karen in our office. Karen has a great personality and cares a lot about our clients and the things we do for them. She always makes sure that every detail of the job is delivered in a perfect manner." – Najib
"Every single refugee we have resettled through WRQC in the past decade has, in some way or another, been blessed by Karen. Whether she's on her hands and knees scrubbing dirty floors in new apartments or organizing the countless donations we receive to our office, she does so with a servant's heart and a love for the families we receive. The donations team could not do the work we do without her, and we are so thankful for the years of service she's given to our organization." – Beth
I honestly don't know what we would do without Karen. She is an irreplaceable presence in our office and she makes every person that enters feel wanted and appreciated. We are so blessed to have someone so loving, dedicated, and joyful be part of this team. – Clare
"Michelle Obama said it best: 'Hey, Queen! Girl, you have done it again, constantly raising the bar for us all and doing it flawlessly. I'd say I'm surprised but I know who you are. I've seen it up close and personal. Girl, you make me so proud, and I love you.' I adore Karen we'd be lost without her." – Lupe
"I consider Karen a beating heart of our office. She connects everything we do to our clients. All of the background work in our office expresses itself through Karen's hard work, bringing smiles and happiness to our refugee families. There are no words that can describe my appreciation and gratitude for Karen for all these years of dedication and service to World Relief, our clients, and our community. It's been an honor and privilege knowing and learning from Karen for all these years." – Ratko
Karen is one of our shining stars. She is very smart and kind in her work. She always works hard. – Amir
Karen has the energy of a toddler, but the wisdom of a centenarian. I think getting to learn from Karen has been one of the most important, everlasting impacts of my career at World Relief. Also, I appreciate a person that recognizes their privilege and is not afraid to recognize if she makes a mistake. She has taught me so much about true humility and grace. – Habie
"She is such a dedicated and committed woman to the work that she is doing! She is an excellent example of how hard she works to all of us!" – Ahmadi
"Karen is a very kind and caring person who enjoys helping the most vulnerable individuals. She is charismatic and has excellent problem-solving skills. Also, she encourages growth from our team members and the people we serve. It's very remarkable how much of a difference she makes daily by helping people who are in the process of being resettled in the QC area. I feel privileged working with Karen and appreciate her very much for all she does." – Bekzod
"Words cannot express the impact Karen has had on World Relief Quad Cities, on all our newly arrived families, and on our team. She is part of the World Relief family. I introduce Karen as my boss because she could make a General stand at attention and give her 20; her heart is so full of love but watch out if she's on a mission to finish a project because she's a force to be reckoned with. In actuality, she's a friend and mentor who I can confide in, gain wisdom from, cry with, and laugh with. She always puts others first. I am honored, grateful, and blessed to have Karen in the lives of our refugees and part of our WRQC team." – Laura
---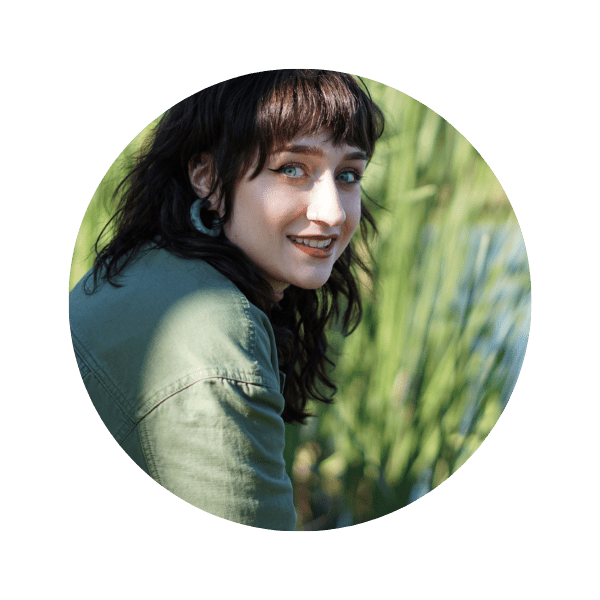 Erica Parrigin manages communications at World Relief Quad Cities. She graduated from Western Illinois University with a BA in English in 2020. She believes that stories are powerful, and that learning to empathize with other perspectives is the key to making a difference.