A Look Into Casework: Marci Arreguin
Many local college graduates get their start by interning at World Relief Quad Cities. After her internship, Marci stayed on the team to become a caseworker.
---
Intern to Caseworker
Marci Arreguin is a caseworker at World Relief in the Quad Cities. Just recently, she graduated from Augustana College and majored in Public Health and minored in Women and Gender Studies. Just like me, Marci started as an intern here.
While at school, someone from World Relief came to speak to one of her classes.
"Right after that, I knew that is what I wanted to do," Arreguin said.
Arreguin was ecstatic when she was chosen to intern for WRQC. She started interning in August 2021 for the first semester of school for her Public Health major. She included World Relief in her senior year project and came up with ideas on how to help out welcoming processes for the families at the airports.
After the internship ended, she started working part time. Now, she's a caseworker.
What a Caseworker Does
There is a whole process for new arrivals of families and individuals. Each one works with a caseworker just like Marci.
I asked her to explain the process and tasks of being a caseworker.
"It all starts from the airport arrival," she says.
Before a family arrives, there are people working behind the scenes to set up their homes so they can move in right away. Sometimes, if the home is not ready yet, the family stays in a hotel for a short period of time.
Moving into a new home in a new country is an unsettling experience. Arreguin described how she helps: "We ask them if there is anything they need or if they have any questions when they get settled in. But, basically, we make sure they feel welcome in their new home."
The day after arrival is very important for a caseworker and the families. It's a day where the caseworker really gets to introduce themselves and create a bond with the families. However, there's a lot of paperwork involved. The caseworkers set up the families with WRQC's core services, like English classes.
Arreguin explained some other tasks. She takes them to their appointments, makes sure they have food, or makes sure they have things they need like WiFi or a phone. One key task is "just being there for them."
"We are the people that they can rely on because some people come and know no one. Just making sure that they know that you are there for them. That's my favorite part of the job," she said.
The Goal
Like all things, there is always a goal you are striving for. There is an outcome you hope for.
The goal of casework, Arreguin said, is "to make sure that you can prepare them well enough so that when they are out of the program, or when they can, they will be able to go out into the world and live in the U.S. This is how I think about it: if they don't know how to do something, we have to be the ones to help them, teach them, and to be there to mentor them."
Caseworkers are there to make sure they are comfortable and set up on a path to self-sufficiency and settlement. Just like Arreguin said, they are the mentors.
From her experience this far in casework, she has observed something crucial. Because the families put so much trust into their caseworkers, "you have to be someone that they can trust."
Her favorite part of casework is helping clients, and most importantly seeing them grow. Eventually, they settle in, become independent, and do things on their own.
Caseworkers help every step of the way while the families adjust to the U.S. After the family's program is finished, caseworkers get to see and hear about the amazing accomplishments these families have achieved, all thanks to them and WRQC.
---
Interning with World Relief Quad Cities is an impactful way to gain real-world experience and prep for your career. Just fill out a form and attach your resume to apply.
---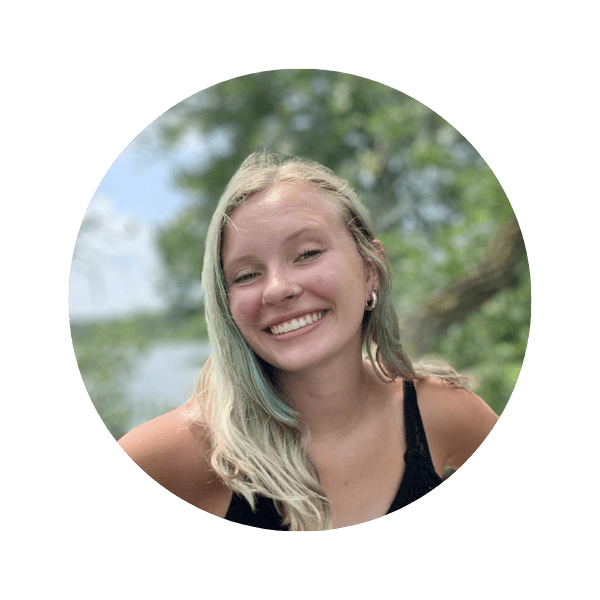 Sloane McIlrath interns with the APA and Communications team at World Relief. She is a senior at Augustana College majoring in Creative Writing and Multimedia Journalism Mass Communication. She wants to share people's stories and bring more awareness through her writing.