Helping Families Learn, Together: Family Literacy
School is in session and so are family literacy classes. Both the adults and children get to learn English and have fun with this program! Leah Hodge tells us all about it.
---
Family Literacy and More
Leah Hodge is the Education Manager at World Relief Quad Cities. Hodge is in charge of the Family Literacy program and the Youth Mentoring program. There is an upcoming Family Literacy program starting this September. The program will teach English as a Second Language program (ESL) with childcare.
Spring Forward, which offers free after school and summer programs to students, puts on the program. Many other organizations and schools have worked with Spring Forward to put on this program. WRQC has been involved for about 4 years now, and the program is important to the community.
"No one in the community wanted [the Family Literacy program] to drop off, so groups stepped in to help keep it going," said Hodge.
The families attend this program for free. Volunteers from the community play a huge role, and people from all over help out. There are retired professors, teachers, social workers, moms, and many more. Many of the volunteers are comfortable with teaching and are comfortable assisting the adults and the youth.
Volunteers help out in one of the two areas: teaching or childcare. Volunteers can teach the adults English or help in class, or they can help out with childcare. Childcare can be anything from holding a baby for a few hours to helping the little ones learn English as well.
It Takes a Village
While it is an academic program, one of the biggest goals is for the families to feel like they're part of the community. A chunk of the class is dedicated to getting out in the community and seeing what it has to offer. Family Literacy has brought in community members like St. Ambrose students and the fire marshall. PBS Kids paid the program a visit last year as well.
They also try to include field trips into the program like visiting schools, going to the library, or even going to a farm!
Hodge wants people to know this program is very rewarding.
"The volunteers make it a really welcoming place to be and a place where learning happens," she said.
Volunteers are able to see the progress in the students and create a bond. The program gives the families a sense of belonging and offers a safe environment to learn and grow.
Hodge encourages anyone who is interested in Family Literacy to reach out and complete a volunteer application.
---
Feeling inspired to get involved? Click below to fill out a volunteer application. Or, request a guest speaker at an upcoming event.
---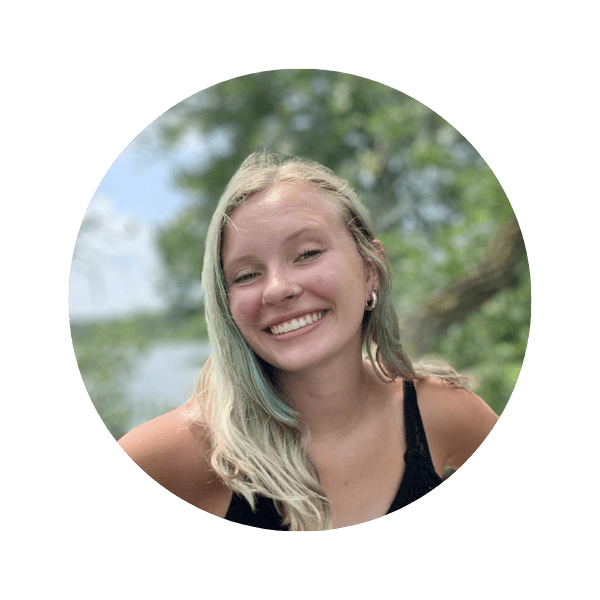 Sloane McIlrath interns with the APA and Communications team at World Relief. She is a senior at Augustana College majoring in Creative Writing and Multimedia Journalism Mass Communication. She wants to share people's stories and bring more awareness through her writing.