More than a Job: How Liberty Packaging is Helping Refugees
Founded by Immigrants
Jack Fiterman, founder of Liberty Diversified International (LDI), was an immigrant. He wanted to include "Liberty" in the name because it's a founding principle of this country. Founded in 1918, LDI has been a family-owned company for almost four generations. Supporting immigrants and refugees is in their foundation.
Part of LDI, Liberty Packaging is a corrugated box manufacturer with a facility located in Rock Island. Steve Walzer, their Human Resources Manager, connected with World Relief Quad Cities and gave refugees more than a job.
"Like many companies right now, we are faced with a challenge of keeping up with the demand for labor," Walzer said. Especially in the Quad Cities.
Liberty Packaging was searching for sources of candidates that may not have always been apparent to them. They looked into multiple organizations around the Quad Cities that work with immigrants. Walzer said World Relief Quad Cities was a company they were excited to work with. He reached out to Grace Fitzpatrick, WRQC Employment Manager, to connect.
A Strong Community
Liberty Packaging brought in refugees from WRQC and showed them around the facility. They talked about the job opportunities with an interpreter.
"We wanted to make sure it was a good fit," he said.
From there, Walzer makes sure they feel welcome and a part of the community. The company prides itself on creating a space where community is strong. The new employees are from Afghanistan, and the team has been trying their hardest to make a safe and welcoming space. The two areas that Liberty Packaging has focused on are communication and cultural aspects.
They wanted to find a solution to the language barrier. Walzer understands that each person comes in with a different level of understanding of English and that some of the employees are taking ESL classes. They have worked with World Relief Quad Cities interpreters and are now looking into telephone service that can be used for language interpretation.
Walzer also wanted to recognize their cultural needs. The new employees needed a space for religious practices. So, they built one on-site for them.
Part of the Family
"Some of us had some experience with [other cultures], so we understood that they needed a space," Walzer said. They built a prayer room for the new employees away from the workspace, and employees have time for prayer during their breaks.
Another goal in welcoming the refugees to their work force was integrating them into Liberty's community. They worked with their current employees to help set up support for their new coworkers, like training. Many of the employees were very embracing of the opportunity to work with refugees.
"We are still working through how we can continue to improve at all times. We are always looking to get better, but I think so far we have had really good success. The best evidence that I can offer is that all 7 that started with us are still with us," Walzer said.
For other companies looking to work with organizations like World Relief Quad Cities, Walzer has some advice. At first, the language barrier can seem like a challenge. However, it's important to put the time and effort into figuring out and working with each person, and to use resources.
"These individuals coming in from a different country, are motivated, and want to work. Some employers might say I don't know how to make [success] happen, you can make it happen," Walzer said.
---
Interested in hiring refugees? Visit our employment page or reach out to Grace at gfitzpatrick@wr.org for more information.
---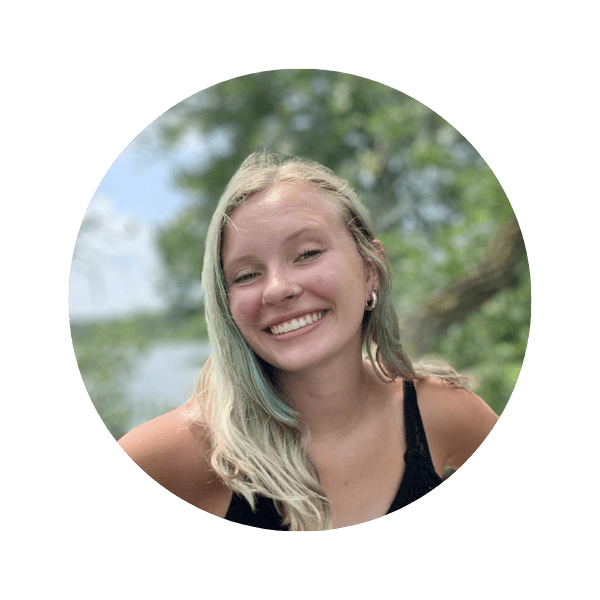 Sloane McIlrath interns with the APA and Communications team at World Relief. She is a senior at Augustana College majoring in Creative Writing and Multimedia Journalism Mass Communication. She wants to share people's stories and bring more awareness through her writing.