Part of the Journey: Interning at WRQC
Many local college graduates get their start by interning at World Relief Quad Cities. Sloane is excited to follow in the footsteps of Augie alumni and make a difference in her community.
---
Why I Chose World Relief Quad Cities
When looking for internship opportunities, I wanted to find something that would be challenging and rewarding. World Relief Quad Cities fits both of those requirements.
I am interning in the Afghan Placement and Assistance Program (APA) and Communications teams at World Relief QC. I am going to be a senior at Augustana College majoring in Multimedia Journalism Mass Communication and Creative Writing.
Like a lot of people my age, I'm still very unsure of what I want to do after next year. I wanted to find an internship that could offer new experiences and new skills I may have not encountered before. A lot of people from Augustana College intern or even work at WRQC! I had to join the team because everyone had such great experiences.
Since I am interning for two departments, I will be doing a lot of things! The main ones I can think of are working with individuals, paperwork, home visits, interviews with families and clients, and probably a lot more! I'm excited to get started and to start really helping out the individuals that come to the United States.
Building Bonds that Last
In APA, I have already gotten to go on a few home visits. While we are there, we make sure they are comfortable in their home and if they have any questions (like how to use the stove, for example).
It's really cool to meet and talk with the families in person and build a bond with them. Paperwork is a big part of APA but getting to see these people in person instead of on paper is amazing.
I am excited to be a part of the journey for them and making sure they are comfortable and on a path to success, whether that means self-sufficiency, getting a job, or just getting settled! Helping people is one of my passions and I think this is just a great opportunity I am grateful to have. My goal is to make everyone feel welcome and spread awareness for World Relief Quad Cities and the amazing things this group has to offer.
---
Interning with World Relief Quad Cities is an impactful way to gain real-world experience and prep for your career. Just fill out a form and attach your resume to apply.
---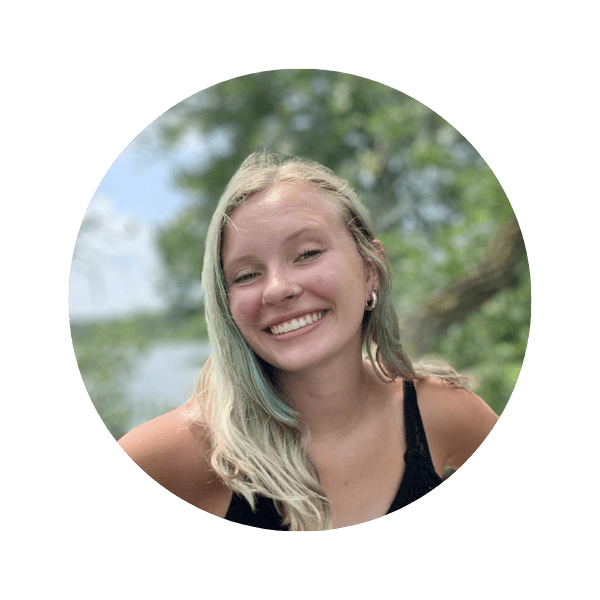 Sloane McIlrath interns with the APA and Communications team at World Relief. She is a senior at Augustana College majoring in Creative Writing and Multimedia Journalism Mass Communication. She wants to share people's stories and bring more awareness through her writing.