As many of our families' children return to school, we wanted to highlight the community members who strove to make their first summer in the U.S. memorable. Alma Gaul became a friendship partner after hearing about the Afghanistan crisis.
---
A Call to Action
It's important to highlight the successes of volunteers because they do so much for us and our families.
Alma Gaul has volunteered with our Quad Cities office for about a year or so. She recently took on being a friendship partner with a family of 6 from Afghanistan.
Gaul was a reporter at the Quad City Times in Davenport for 43 years. During her time as a reporter, she often covered topics that connect directly with World Relief, like resettlement initiatives.
She retired over a year ago and has been doing freelance stories of her own interests, or what she finds important.
Last year, she was called to action as she watched the situation in Afghanistan on the news. Gaul wanted to help and asked herself what she could do. Getting hands-on involved had been on her list for a while.
One day, she reached out to Beth Conner, our Community Engagement Manager, and decided it was time to step in.
A Meaningful Friendship
Gaul started off by driving clients to appointments and other places they needed to go. She said it was a great service, but she wanted a connection, wanted to do more.
There was an open opportunity to be a friend to a family. Gaul took it, and in her words, she "went in blind."
"I don't know exactly what I bring to this or what they need. But, I'm just trying hard to be a friend," she said.
She wants to make sure her visits with the family are meaningful and informative. On the Fourth of July, she went over and visited the family. She wanted to talk about the Declaration of Independence. However, she soon realized that was a little too difficult. They had a laugh and just spent the rest of the day together.
Her goal is to show them important things in the community, like John Deere. John Deere is a huge part of Quad Cities history, and she plans to explain the company and take a trip with them to the John Deere Pavilion.
But other than that, she just is grateful to spend time with them. Eat food. Talk about each other's families. And above all, create a bond. Just as friends do.
---
Feeling inspired to get involved? Click below to fill out a volunteer application. Or, request a guest speaker at an upcoming event.
---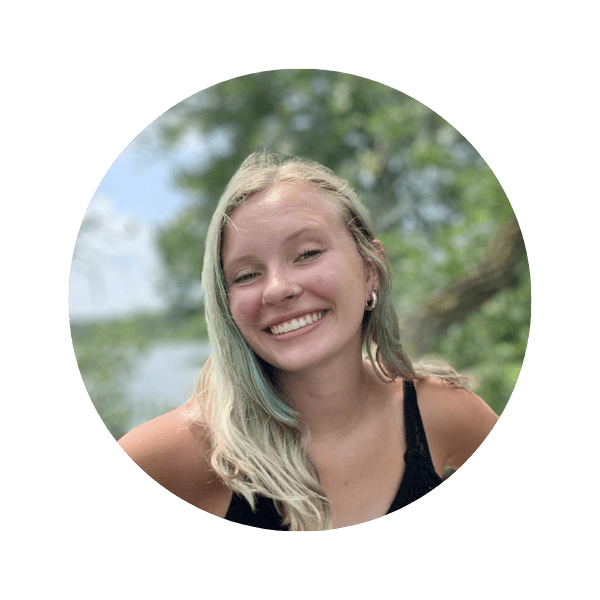 Sloane McIlrath interns with the APA and Communications team at World Relief. She is a senior at Augustana College majoring in Creative Writing and Multimedia Journalism Mass Communication. She wants to share people's stories and bring more awareness through her writing.