As many of our families' children return to school, we wanted to highlight the community members who strove to make their first summer in the U.S. memorable. Running is Joe Moreno's passion, and it's inspired him to give back.
---
Returning the Favor
Joe Moreno has been heavily involved in the Quad City community for 50 years. He's a man of many talents.
Moreno is a race director, which means he sets up road races in the Quad Cities. He has been a runner most of his life and still runs at age 65. Many years ago, Moreno was the mayor of East Moline. But his favorite thing is helping out in the community.
Giving back is something dear to Moreno. "I just enjoy giving back to the community. I just feel like we have a responsibility to do good in our community."
Running has been a huge part of his life. It wouldn't have been if he hadn't received help from his own community when he was a teenager.
"When I was a young man, I was a troubled teenager and these two guys showed up on my doorstep one day and said 'You're coming with us." I did. I didn't know who they were. I thought 'Well I'm in trouble again."
Moreno was wrong. The two guys that showed up at his door were mentors from an organization called Youth Service Bureau. Two college volunteers changed the direction of Moreno's life when they introduced him to running.
"They took me to the races and I've been running ever since."
More Than a Race
He has done races all around the world including in Europe, all over the United States, and South America. Now, he has organized over a hundred races in the Quad Cities.
Moreno hopes he is sharing the joy of running and all the things that come with it with each race.
"[Running] gave me confidence and self-esteem. It opened many doors for me. When I organize these races, I feel like maybe I am touching another one's life by providing this vehicle for them to excel or discover that they like running too, and it will change their life, maybe."
His love for running brings love to the community. He started the QC Marathon and has been organizing them for 25 years. He has also organized the Firecracker Run, the Freedom Run, and many more.
Moreno thinks each race should have two things: "Every race has its purpose and its cause. You can't just have a race to have a race. I believe there has to be a reason and a purpose. All of our races do."
Running with Purpose
The Cinco de Mayo race in May raises money for the QC Autism Center. The QC Marathon splits the money between two organizations, Prostate Cancer Initiative and Shoes for Quad Cities Kids. The Freedom Run goes to local military families in need. The Firecracker run supports local projects in East Moline.
The most recent contribution is Runner's Park in downtown East Moline. There is a band shelter which has live music every Sunday. The name Runner's Park is based on the runners themselves.
"[The park is a] tangible contribution for decades and many years to come, we can say 'Hey, we the runners built that park and donated to the city.' I'm so proud of all those contributions."
Moreno is a big supporter of World Relief Quad Cities and its work. For all of his races, Moreno lets refugee families and individuals run for free. He donates the entry cost right back to them through WRQC. Moreno believes that every organization should do the same.
"That's one way I think we could help. It's helping refugees in our community participate in these events. I think every organization should open that door and offer that type of assistance to help them, to welcome them, to make them feel better.
"I just feel like we have a responsibility, every organization, every citizen has a responsibility to help refugees, because who knows, maybe that could be us someday."
Moreno discovered WRQC through connections in the community. He was looking for a person to help out with the kids race for Freedom Run and met Executive Director Laura Fontaine.
Because she was on the committee for the race, he got to know her and learned about World Relief. On top of his other contributions, he's now a volunteer.
"I'm very supportive, and I want to be supportive."
A Deep Respect
Giving back to the community is so important. Moreno applauds WRQC for its impact.
"I think we should all do more to help that organization out, because when we help refugees settle into our communities, they become better citizens and they will be contributors to our community. Let's give them the respect and the assistance and the protection they need, they desire. That they deserve."
Moreno believes that WRQC is a huge asset to the community. He asks the community to step up and get involved and respect, assist, support, and provide protection to those coming to the United States.
WRQC does so much good, he says, and he wants to give back.
"I wish we could all do more for World Relief Quad Cities."
---
Feeling inspired to get involved? Click below to fill out a volunteer application. Or, request a guest speaker at an upcoming event.
---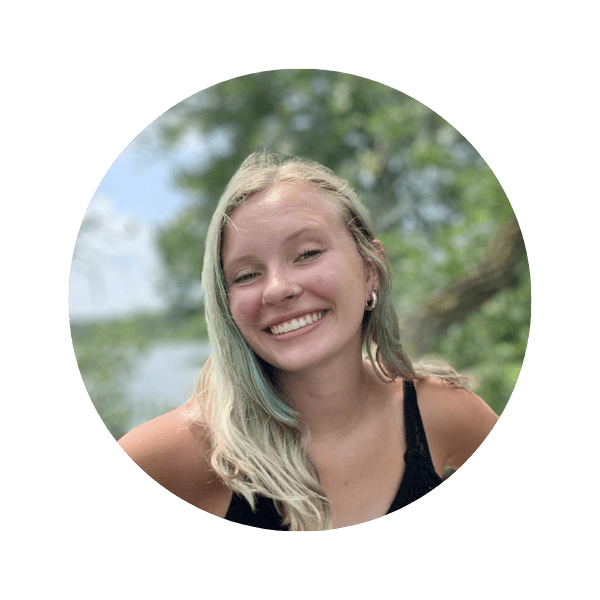 Sloane McIlrath interns with the APA and Communications team at World Relief. She is a senior at Augustana College majoring in Creative Writing and Multimedia Journalism Mass Communication. She wants to share people's stories and bring more awareness through her writing.