---
"I live by the verse Romans 8:18, which talks about in this moment whatever pain or suffering you experience is nothing compared to the glory you will see in the future. So, if you're ever struggling or stressed about anything just know that it's temporary. Great things are coming," Di Sae said while reflecting on the obstacles endured by his family in the last decades.
Di Sae is a refugee from Nu Poe camp, one of many refugee camps bordering Thailand and Myanmar.
"We lived in Nu Poe refugee camp in Thailand after fleeing from the civil war in Myanmar," Di Sae said. Prior to the settlement in Thailand, Di Sae's dad served in the ethnic army that fought against the brutalization of Myanmar's military.
Conflict in Myanmar
In 2008, Di Sae's family was granted the status to come to the United States through United Nations. Di Sae was only 4 years old at the time of the family's resettlement in the United States. His parents made sure he knew about their past and the factors that led his family into the U.S.
"My parents are my biggest motivation. They didn't have a chance to go to school, but they came here so my siblings and I have the opportunities to create a better life," Di Sae said. He shared how his dad lost his leg in the hands of Myanmar's armed forces while fighting for innocent lives. Growing up, he had "to watch his mom work on behalf of the rest of the family."
Witnessing the harsh oppression by Myanmar's Military and seeing the sacrifices his parents made, Di Sae adopted the mindset of "not taking anything for granted."
Soccer at the heart of a first-generation milestone
Di Sae carries this attitude with him in all aspects of life. A recent high school graduate, he will also be the first in his family to attend a 4-year college.
Di Sae will be attending Southern Illinois University this fall to pursue his career as a physical therapist. His inspiration to choose this path came from a place of struggles, friendships, and the desire to make an impact.
"When I first came to the U.S., I struggled with learning English. No one spoke the same language as me," Di Sae said.
Fortunately, Di Sae found common ground with his ESL classmates through soccer.
He shared that Clare Stephenson, one of the staff members at World Relief Quad Cities, led his young team to not only build a sense of community and belonging, but find a passion for the sport.
Helping others heal
"I started making friends through soccer," Di Sae said. "At the time, soccer wasn't as popular and it's mostly the immigrants or refugees like me that I'd play with, but soccer has built most of my friendships," Di Sae continued.
Having played soccer most of his life, Di Sae witnessed both the rewards and the challenges which this sport brings.
"I've seen several of my teammates getting injured and scared to come back and play after they go to therapy," Di Sae said. "This motivates me to become a physical therapist, I want to encourage athletes to keep pursuing their dreams and do what they love the most."
Di Sae shared that his faith has helped him overcome different life obstacles, and he's well prepared for this new chapter. He hopes to be a great example to other refugees and immigrants who share the same walk as himself.
---
Make a tangible impact by donating school supplies for this back-to-school season, or, make a financial gift to support our work with refugee youth:
---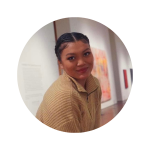 Kler Soe is the Communications Specialist at World Relief Quad Cities. She joined the team after graduating from St. Ambrose University in May of 2023 with a degree in Public Relations and Strategic Communication. As a refugee herself, she hopes to bring awareness to World Relief's work through stories.