October 10th is World Mental Health Day. Refugees are less likely to seek treatment than non-refugees, but you can help lessen the stigma. Pictured above: a Problem Management Plus (PM+) training.
---
Generations of Stigma
Mental health is just as important as physical health. Habie Timbo, Community Outreach Case Manager and Mental Health Caseworker, explains what mental health is:
"Mental health includes our emotional, psychological, and social well-being. It affects how we think, feel, and act. It also helps determine how we handle stress, relate to others, and make choices."
The stigma around mental health exists in every community. Timbo believes it exists because people connect their symptoms with weaknesses or negative character traits. People may not know that invisible concerns can have the same debilitating effects as a physical illness/concern.
Stigma is prevalent in refugee communities. The cultural norms and accessibility to resources in the migration process play a role in this.
Timbo explains this further: "Many communities have their own practices that their cultures have used for generations on to address their own mental health concerns. In the U.S, systems are structured in a way that may cause fear."
Individuals fear exclusion or expulsion from their main supports and cultural identity. Regardless of nationality, many deny that a mental concern could impact them.
A Need for Resources
There are resources available, but they are limited. For example, there is no provider in the Quad Cities that specializes in working with immigrants and refugees. There are also the challenges of transportation, affordability, and trust.
WRQC is developing the Refugee Health and Wellness program for in-house services. Timbo's goal is to offer services like interventions and helping clients connect with community resources.
Like WRQC, more refugee agencies are focusing on adding mental health into their expertise.
The U.S. has started to recognize the need for mental health services for immigrant and refugee individuals. Phone crisis lines have become equipped with providing interpretation services. All Medicaid providers are required to offer interpreter services.
But, more can still be done.
Mental Health is Health
While reducing stigma for mental health is not an easy feat, Timbo has some ideas: "[We can] normalize discussions about mental health concerns early in the resettlement process. Recognize the trauma and lack of safety. Create treatments and access points that include culturally competent and cross-cultural trauma informed practices."
Change can start with the individual. People can help by checking up on their loved ones and noticing changes in their behavior. Timbo urges people to reach out about how they are feeling.
If you notice anything, there is nothing wrong with having an intervention or a check in. It is important to give support and resources.
Timbo wants to remind everyone, "We are all responsible for making mental health a part of our health discussion so that we can help decrease stigma and build relationships for a healthy community."
For immigrants or refugees, adjusting to a new environment can take a toll on their wellbeing. They are already disconnected from their cultural identities, so seeking out mental health services is crucial for the long run.
It is important to have support and services available for these individuals so that they are able to create mental wellness routines and can prevent further trauma or illness.
Mental health care is health care. Take care of yourself and watch out for others.
---
Visit our volunteering page to find out more about becoming a friendship partner to provide support in those crucial first months.
---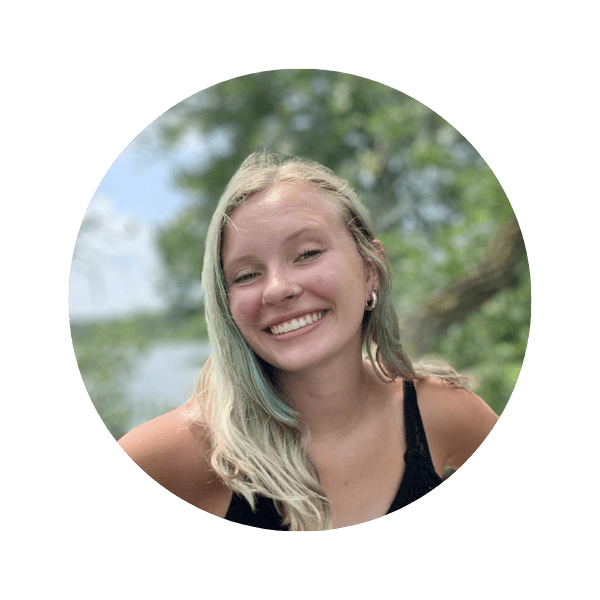 Sloane McIlrath interns with the APA and Communications team at World Relief. She is a senior at Augustana College majoring in Creative Writing and Multimedia Journalism Mass Communication. She wants to share people's stories and bring more awareness through her writing.