Donate Items
Small Donations Accepted Monday-Wednesday 9:00-4:00 at the World Relief Spokane office
Call 509-484-9829 to schedule donation drop offs for larger items
Donations During COVID-19
Donations During COVID-19 During this period of uncertainty around COVID-19, we are blessed by your desire to continue creating a welcoming community by showing support and meeting practical needs of your refugee and immigrant neighbors. Your donations of the items below are so important and appreciated!
CURRENT MOST NEEDED ITEMS:
Lamps. Kitchen waste baskets and trash bags. Brooms and dust pans. Mops. Pillows. Shower curtains and rings. Twin sheet sets. Twin comforters.  Twin frames. Light bulbs. Plungers. Toilet Bowl Cleaners.
World Relief accepts a number of new and used items in good condition. Please note that we do not accept clothing except for warm winter coats and boots.
Smaller items such as household items, cleaning supplies, and car seats can be dropped off at our office (1522 N Washington St) Monday-Wednesday 9-4pm. Please call our office at 509-484-9829 to schedule a drop off of larger items. We are not currently scheduling donation pick ups. We recommend Global Neighborhood Thrift if you would like to support another organization that supports refugees in Spokane.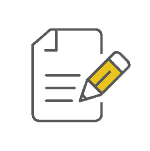 Welcome Kits
Build a few welcome kits on your own, or mobilize your community and do a Welcome Kit drive! Welcome Kits are great projects for small groups, classrooms, and youth ministries.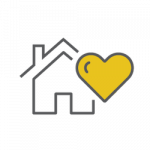 Donate through Amazon
World Relief Spokane also accepts item donations through our Amazon wish lists! We know that some of our supporters live outside of the Inland Northwest or cannot drop items off on days we are able to accept them, so we created several lists of items that anyone can purchase. Items will be shipped to our office and provided to refugees who need them.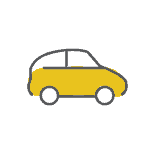 Car Donations
Donated cars can help people access new job opportunities! If you have a car that you are interested in donating, please contact us at  wrspokane@wr.org.
Donate Now
Interested in Supporting the Work of World Relief as we continue providing vital services to families through these uncertain times? Make a financial contribution.