More than a skillset
Looking back on the last year I have spent interning with World Relief Quad Cities, I am so grateful for all the opportunities and the people I've met as a Communications intern.
This internship was exactly what I wanted and then some, as I was able to hone my skills in communications and journalism while writing some of the most meaningful and impactful stories I may ever write.
It's been wonderful to work with so many great people in the World Relief organization and to make so many great and hopefully long-lasting connections as I continue on into my post-college journey.
My internship at World Relief has not only opened up my eyes to the Quad Cities community, but to the world as well. I was fortunate enough to interview many fascinating and inspiring people within the Quad Cities area that made me excited to write their stories and feature them in each month's newsletter.
I have also gained a greater understanding of the world and the many cultures that I had time to get to know and interact with while writing these stories. It helped me realize even more how important it is to engage within one's community and also with other cultures, and to share acts of kindness, no matter how big or small, in hopes of inspiring others to do the same.
Looking toward the future
As for me, I graduated from Augustana College with my bachelor's degree in Multimedia Journalism and Mass Communications in May. I'm beginning my journalism career working as a weekend producer at KWQC in Davenport, as well as working on the production team for the Quad Cities River Bandits this season.
I'm excited for what the future holds in my post-college career, andI know I will always fondly remember my time at World Relief QC. I'm so grateful for how it has helped to sharpen my journalism skills and become more educated on the world, world cultures, and the Quad Cities community.
Thank you World Relief, and to all those that have made my time here so worthwhile and memorable!
---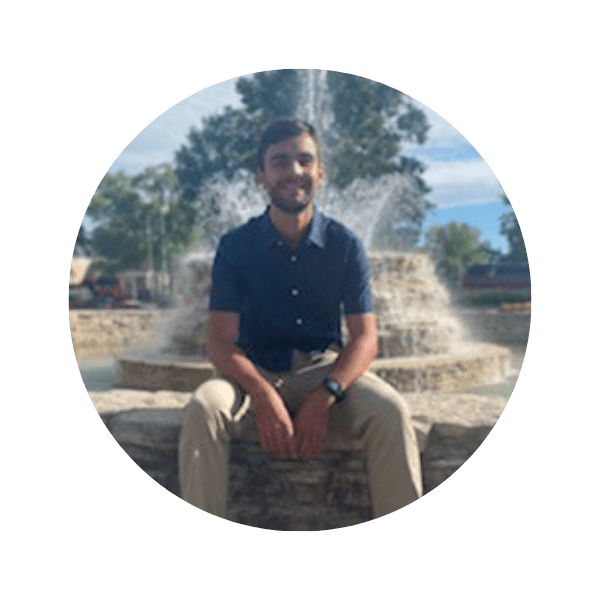 Brady Johnson is a senior at Augustana College studying multimedia journalism and mass communications. He's currently interning in Communications with World Relief Quad Cities, and hopes to be part of something greater than himself.