---
"Moving into the U.S. is hard for refugees. There's a language barrier and our culture is so different," said Christina Garzon, General Manager at Marriott Residence Inn Moline Quad Cities, as she looked back on her first hiring of refugees. "We want to give them job opportunities, something that can help with the first steps as they resettle in the U.S."
Marriott Residence Inn Moline Quad Cities is part of a global hospitality chain which understands the importance of accessible opportunities, especially for refugees and immigrants who face challenges with finding their first jobs.
It's rewarding to know you've done something good, not just for the individual, but for a whole community. "We've started off by hiring one refugee, then she shared the opportunity with other people in her community, so now we have four, and the number continues to grow," Christina said.
Although their first refugee team member, Maryam*, has since moved on to work at World Relief Quad Cities, she continues to show gratitude to Marriott for giving her an opportunity when she was new to the U.S.
"Marriott was my first job when I first came to the U.S.," Maryam said. "They were very helpful, they made sure we understood their work culture and they did the same in return, understanding our culture and beliefs."
Adjusting your work culture to accommodate refugees can be a challenge at first, but Christina found that early challenges such as the language barrier could be easily overcome with the right partnerships.
"World Relief has been very helpful in our training process. When our new hires started, they had a hard time understanding all the chemical hazards related to housekeeping," Christina said. "We called up World Relief Quad Cities and they sent a team member right away to help with interpreting."
Christina expressed that her goals for refugee hires are to provide accessible opportunities, encourage job mobility, and create a space for them to thrive.
"Most of them start as a housekeeper or kitchen staff, but as they get more familiar with the working environment and more fluent in English, we really encourage them to move up to front desk clerk or eventually into a manager position," Christina said. "There are so many possibilities out here, and we've witnessed these successes with our other locations."
Maryam credits working with the kind staff at the Marriott as a first step to helping her thrive in the U.S. "The team and staff members are caring, it's a healthy environment to work in. You can talk to anyone, and they are there for you," she said.
Christina looks forward to providing even more opportunities for refugees. She hopes other hospitality industry residences do the same.
"We love having them on our team, they are reliable and hardworking," Christina said. "I truly encourage other companies to hire them. With the right training and team, I know they will do good anywhere."
*name changed to protect identity
Want to support our work with refugee employment? Consider making a financial gift:
---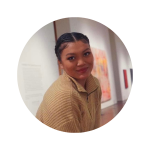 Kler Soe is the Communications Specialist at World Relief Quad Cities. She joined the team after graduating from St. Ambrose University in May of 2023 with a degree in Public Relations and Strategic Communication. As a refugee herself, she hopes to bring awareness to World Relief's work through stories.