Following a decade of discontinuing the long tradition of farming, Claudine finds ways to bring back her goals and dreams upon her resettlement in the Quad Cities. Claudine's story is a testimonial of what being persistent in your passion means and the worthwhile outcome which it results in.
This summer, after what seemed to be a long drought, Claudine Ndawimana was finally able to return to her passion: farming.
Claudine and her family left the Tanzanian refugee camp in 2007 in pursuit of a better life. The family initially resettled in Pittsburgh, Pennsylvania, where it was "difficult to continue farming."
"One of the first things I did after arriving in the U.S. was try to find a plot of land to farm," Claudine said.
The area that the family settled in was a rented property with no land to work with. Claudine pushed her farming passion to the side to allow for her family's journey to begin.
"There was no land, there was nothing to work with, I was not able to continue farming like I've always done my whole life," Claudine said.
More than a hobby
Claudine and her family spent years farming in Tanzania. It wasn't just a hobby. It was their culture and lifestyle.
"We all worked different jobs, but farming was huge for us. We'd come home at the end of the day and work in our garden," Claudine said.
Claudine speaks multiple languages, so her primary job in Tanzania was interpreting. It didn't take long for her to realize that her hobby could also be an additional source of income.
"It's just one of those things where I like to find time for, planting eggplant, spinach, fresh corn, then I go and sell it."
Sowing a new life
In 2017, Claudine's family was encouraged to move to the Quad Cities. The Tanzanian community was far more developed, and the cost of living could accommodate their needs better than Pittsburgh's.
The family's resettlement to the Quad Cities was the resurrection of Claudine's goals, a chance to continue the long-rooted farming lifestyle in the family.
Upon their arrival, Claudine was quickly introduced to World Relief Quad Cities.
"I've always had people tell me about World Relief, how they help people find jobs, help with applications and many other things," Claudine said.
Having been in the U.S. long enough, Claudine shared that she was familiar with how most things work already. However, to learn more about what WRQC has to offer, she came to the office and was introduced to the Refugee Career Pathways soon after.
Once enrolled in the program, Claudine began to establish her goals. Then, this past summer, the Refugee Career Pathways team was able to make Claudine's goals a reality.
"People would come up and ask me how to cook the eggplants, I would share the origin and how to make a dish with the produce," she said. "And the following week, the same people would come back and tell me how good the dish was, and they'd buy more," she continued.
Reaping what you sow
Claudine soon became a vendor at the QC Farmer's Market in Schwiebert Park. For the first time since leaving Tanzania, she got to witness the fruitfulness of her hard work.
Her first summer harvests were mainly peppers and African eggplants. The eggplants in particular sprouted interest in many visitors.
She credits WRQC staff for opening the opportunity to reap the rewards of her efforts. Now, Claudine's goals go beyond having a big plot of land to farm and sell produce.
"I also want to take culinary classes, I want to learn how to cook all kinds of food, not just African dishes," she said. "The same way people are interested in African dishes, I also want to learn how to cook dishes from other cultures," she continued.
Claudine successfully wrapped up her first harvest season. She hopes to be enrolled in a culinary arts class soon through the Refugee Career Pathways, and next season, she expects to sow beyond her own backyard in a bigger plot of land.
To learn more about Refugee Career Pathways, reach out to Grace Fitzpatrick at gfitzpatrick@wr.org. 
---
Want to play a role in supporting people like Claudine? Consider making a financial gift:
---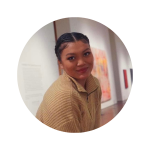 Kler Soe is the Communications Specialist at World Relief Quad Cities. She joined the team after graduating from St. Ambrose University in May of 2023 with a degree in Public Relations and Strategic Communication. As a refugee herself, she hopes to bring awareness to World Relief's work through stories.