World Relief, and millions of people around the globe, need you.
For many of us, the last few years have been characterized by a deep sense of chaos, uncertainty and injustice. As suffering across the globe appears to be worsening, you've likely asked yourself, how can I respond in a meaningful way?
If you've thought about your career path in response, you've come to the right place. Today, World Relief, and millions of people around the globe, need you.
At this pivotal moment in time, World Relief is rapidly expanding and growing our team to meet the increasing needs of our world. When you join us at World Relief, you can expect:
• A strong sense of everyday purpose and impact
• A highly relational and collaborative environment
• A commitment to best practices and excellence in our work
• A faith-based working environment and faithful commitment to God's leading.
If you're one of the many people feeling like you need to do more for our broken world, here's your chance. In the midst of the chaos, there is still hope — God has a plan and you can be a part of it.
We are looking for people just like you who want to use their gifts and talents to make a real and tangible difference in our world and the lives of the suffering.
Will you apply to World Relief today?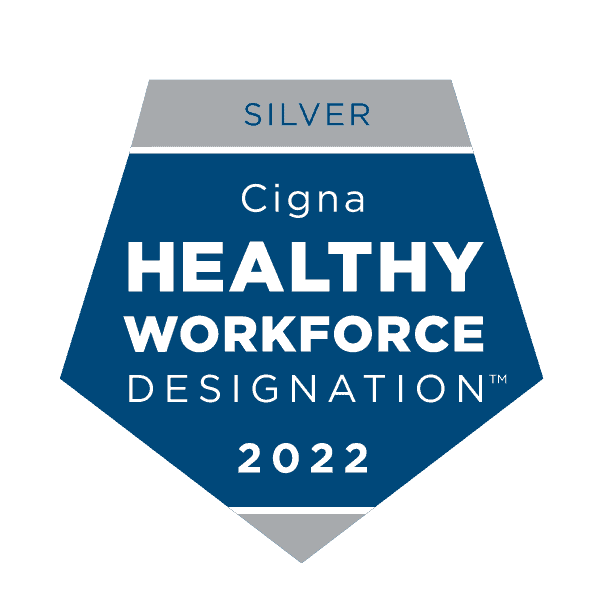 At World Relief, we believe everyone is created in the image of God with unique gifts and talents — including each member of our staff! By caring for one another as whole people, we can thrive not just in the workplace but in our homes, neighborhoods and communities around the world. That's why we're proud to receive Cigna's Silver Healthy Workforce Designation in recognition of our commitment to employee health and wellbeing!
A Quick Note
World Relief employees are committed to the mission, vision and values of the organization. As an organization we follow a Statement of Faith.
In addition to our Statement of Faith and Mission, Vision, and Values, World Relief has other key tenets which candidates for employment must review and understand:
TOWARDS A FRESH EMBRACE OF OUR CHRISTIAN IDENTITY, which informs the organization's position and understanding of key issues regarding our Christian faith.
FOR THE HEALTH OF THE NATION, a publication of World Relief's parent organization, the National Association of Evangelicals, which informs World Relief's position on matters of social and civic engagement.
As part of the application process candidates for positions with World Relief will be to discuss this.
Please know that World Relief never asks for passport information or other personal data over the internet. World Relief does not charge application fees or processing fees to potential applicants. If you receive e-mail communications that appear to be from World Relief asking for personal data over the internet or payments to process an application, it is a scam. If you get such a request, do not respond. Please forward the e-mail to World Relief at jobs@wr.org.
Since logos, emblems, names and addresses can be easily copied or reproduced, you are advised to take particular care in applying for vacancies, including undertaking all appropriate measures to protect against the unauthorized use of any personal information you may have provided as a result of the scam. You may wish to also contact your local law enforcement agency to report the matter.
If you experience difficulties applying for positions through the online application, please email the items listed below to jobs@wr.org:
A screenshot of the error message that you received
Your resume
A cover letter – that includes how you learned of the position, how you would fulfill the mission of World Relief, your current and expected salary amounts, and the contact information for two professional and one pastoral or spiritual references.