Refugee and Immigrant Youth Services (RIYS)
Children and Youth Support
Currently seeking volunteers for both our Youth Mentorship and Youth Tutoring programs! Please fill out an interest form to learn more and get started:
Youth Mentorship: connect with refugee youth ages 15-24 to help them identify and meet goals; navigate the end of high school, or transition to higher education, the workforce, or other opportunities. Interest form.
Youth Tutoring: In-school tutoring with World Relief Durham is planned to resume this fall! Fill out the interest form for more information.
Refugee and other immigrant youth face significant challenges as they adapt to American culture, reestablish community and friendships, and adjust to new schooling and educational expectations. These obstacles can be crippling. But they don't have to be.
Providing Resources for Healthy Development
At World Relief, our desire is to see these youth and families flourish and reach their fullest potential, despite the early obstacles they face upon immigrating.
We work to facilitate the healthy integration of immigrant youth into life in the United States by connecting youth and their parents, teachers, and administrators with academic support, summer camps, multilingual academic support, mentorship, mental health resources, and other community integration opportunities.
This includes weekly tutoring sessions by volunteers in English with primary language support, case management and advocacy for Durham Public School families, attention to youth mental health needs through assessment and referral, a summer enrichment program to combat summer learning loss, and other services as needs arise.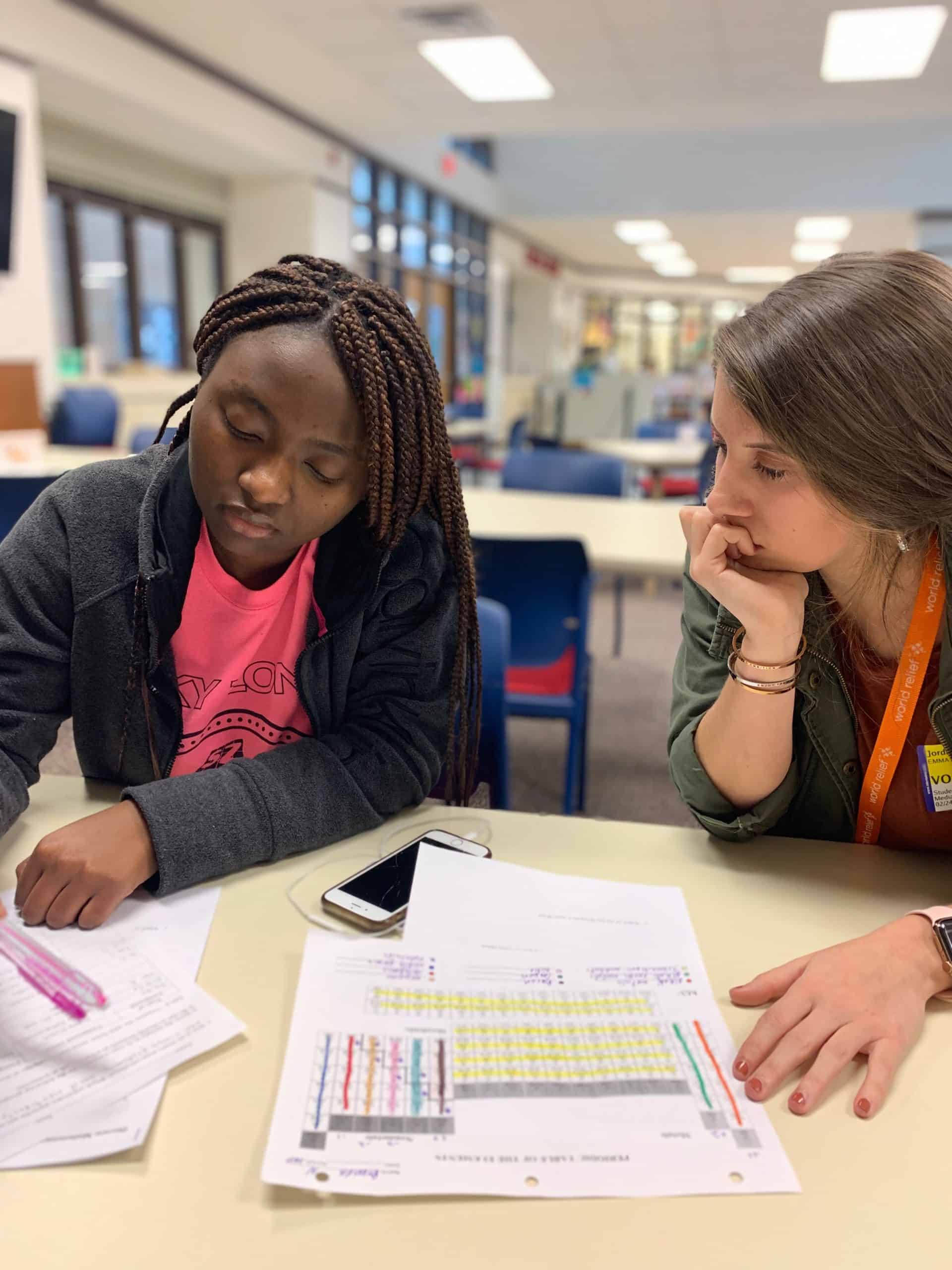 Refugee and Immigrant Youth Programs:
"Our youth at World Relief just need an anchor, a support system. We want to be a part of the system that immigrant youth can grow up with so that they know they always have a safe space in their schools, in their communities and in the U.S. as a whole.
Rob Callus, World Relief Durham volunteer tutor
Donate Now
Your generosity makes a transformative and lifelong impact.  When you give, you'll join our family of passionate changemakers committed to changing our world.