Client Resources
Immigration Legal Services
Client Services
The World Relief Durham office is currently open to the public by appointment only. The Immigration Legal Services Center (ILSC) department will offer services either in person or remotely. 
We are currently offering consultations and accepting new cases. You may complete the on-line appointment form,  email ILSC directly at: WRDILS@wr.org, or call 919-251-8624 to set up an appointment.
If you have an open immigration case at World Relief, you may contact our office directly with questions or concerns by email at WRDILS@wr.org, phone at 919-251-8624, or WhatsApp at 919-904-0307.
.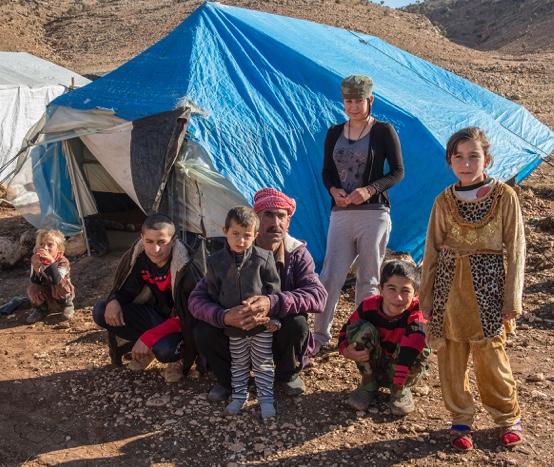 We offer the following services:
General Consultations
Green Card Renewal or Replacement
Family Reunification
- Adjustment of Status
- Fiancé Petitions
- Consular Process/Immigrant Visas
- Asylee/Refugee Petitions
Citizenship Services
Conditional Residency Removal
Refugee/Asylee Green Cards
DACA Renewal
Records Checks (FBI rap sheets, FOIAS, etc.)
Important DACA Updates
July 16, 2021 - DACA Blocked: In a decision pending for months, Judge Hanen, a Federal Judge in Texas, has found the creation of DACA violates the Administrative Procedures Act and ordered the administration not to approve new applications.
What we know: The government is ordered to stop approving new applications The order does NOT direct the administration to rescind any current DACA recipients status or stop issuing renewals We will be reviewing the order and the response from the government and will prepare some guidance and community messaging for impacted community members and their representatives next week.
What does the ruling mean? It means that Judge Hanen has partially ended the DACA program. While new applications will no longer be approved, renewals will continue to be processed. The ruling went into effect immediately.
What happens to DACA recipients and DACA eligible youth?
If you have DACA right now: you are still protected and will be able to continue renewing for now.
If you are eligible for DACA but have never applied: DHS can still accept your application but will NOT be able to process it. Unless your Advance Parole application was already approved as of today, Advance Parole is closed for DACA recipients.
If your application for renewal is already being processed: your renewal should continue as normal.
"You have helped me obtain direction, support, affection and the necessary tools to start a new life here in the USA. I could not have reached my goals so quickly without your help. Thank you very much!"
- Ysbelia, WR Client