About Us
World Relief Durham mobilizes and equips churches and communities in the Triangle to create change that lasts.
Our Story
Today, millions of people around the world are suffering as a result of disasters, extreme poverty, conflict and mass displacement. World Relief is a global Christian humanitarian organization that partners with local churches and communities to develop sustainable, locally-driven solutions to these problems. Together, we respond with compassion, advocacy and technical expertise to build flourishing communities and bring about change that lasts.
At World Relief Durham, we believe that refugees and other immigrants are vital to the flourishing of our community. Together, we can create welcoming communities and empower refugees and other immigrants to rebuild their lives with hope and thrive.
Since 2007, we have empowered churches, community organizations, and people like you to adapt to the challenges of the moment for the sake of refugees. As needs have increased in recent years, our work has expanded beyond refugees to include all vulnerable immigrants.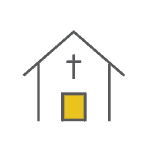 Church Centered
Working with the local church is not only a good strategy, it's at the very heart of our work. We believe that God gave us a plan to save our broken world, and that it begins with his church, and his people, leading the way. We want to see local churches creating and leading change in their communities.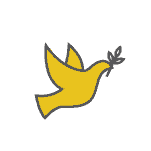 Holistic
We believe in transformation of the whole person — mind, body and spirit. That's why our programs focus on addressing the root causes of poverty, vulnerability and injustice. Beyond physical change, we focus on driving mental, social and spiritual transformation.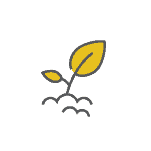 Sustainable
We understand that lasting change requires more than quick fixes and band-aid solutions. We prioritize the leadership and participation of those we serve, whether people, churches or local institutions, as critical to creating and sustaining change. Many of our staff are immigrants themselves and have a deep understanding of the challenges our clients face.
Adam Clark
Executive Director
Rebecca Evens
Resettlement Director
Amber Díaz Pearson
Community Engagement Manager
Amanuel Abraham
Immigration Legal Services Manager
Gabriel Wiggins
Refugee Immigrant & Youth
Services Manager
Read World Relief Durham's 2022 Annual Report!
At World Relief, we are committed to prayerful, efficient and thoughtful stewardship of every donation. As a charter member of the Evangelical Council for Financial Accountability (ECFA), World Relief meets the 7 Standards of Responsible Stewardship, as well as The Better Business Bureau (BBB) Wise Giving Alliance's 20 Standards for Charity Accountability as a Charity Seal Holder.
World Relief also has been granted GuideStar's Platinum Seal of Transparency, a 4 Star rating by Charity Navigator and we have also earned the Excellence in Giving Transparency Certificate.
IRS Form 990s: 2022, 2021, 2020, 2019, 2018, 2017, 2016, 2015, 2014, 2013, 2012, 2011, 2010
Audited Financial Statements: 2022, 2021, 2020, 2019, 2018, 2017, 2016, 2015, 2014, 2013, 2012, 2011, 2010
Our tax identification number is 23-6393344.