Pascal has dedicated two years to serving refugees through World Relief Quad Cities. Here, he shares about the experience he gained during his time at WRQC and the rewarding and fulfilling feelings which the World Relief mission brings.
"As human beings, we are created to help one another, to love our neighbor as we love ourselves," Pascal Ramadhani said as he reasoned the choices made during his time with World Relief Quad Cities.
Pascal joined the WRQC team in 2021 where he initially began as the Matching Grant Specialist, working with families for six months until they become self-sufficient.
After a year as a Matching Grant Specialist, he decided to take on a new role and became the Employment Caseworker, where he paved the way for many refugees to secure jobs of their choosing.
"When I first started, XPAC and Tyson were the main companies where we'd take clients to get a job," Pascal said. "XPAC and Tyson are two of our longest running partnerships and they've always been supportive of our work and mission."
With the increase in arrivals and the desire to give clients more options, Pascal saw a void that needed to be filled in the workforce area.
"A lot of the clients have different backgrounds and different interests, I've always wanted to make sure the option for work isn't limited," he said. "So, my team went above and beyond to search for different companies."
In just a short amount of time in this position, Pascal and his team managed to increase WRQC's employer partnerships to more than 50 companies, some of the newest ones being Berry Global, Marriott and Carthage System.
Seeing clients starting jobs, becoming self-sufficient, buying their own cars and paying their own bills are some of Pascal's most rewarding experiences as an Employment Caseworker.
"Clients would come up to me and say, 'because of you I am driving and paying my own bills'. To me, I am just doing my job, but to them, it's having someone to rely on for anything," he said.
Living by the golden rule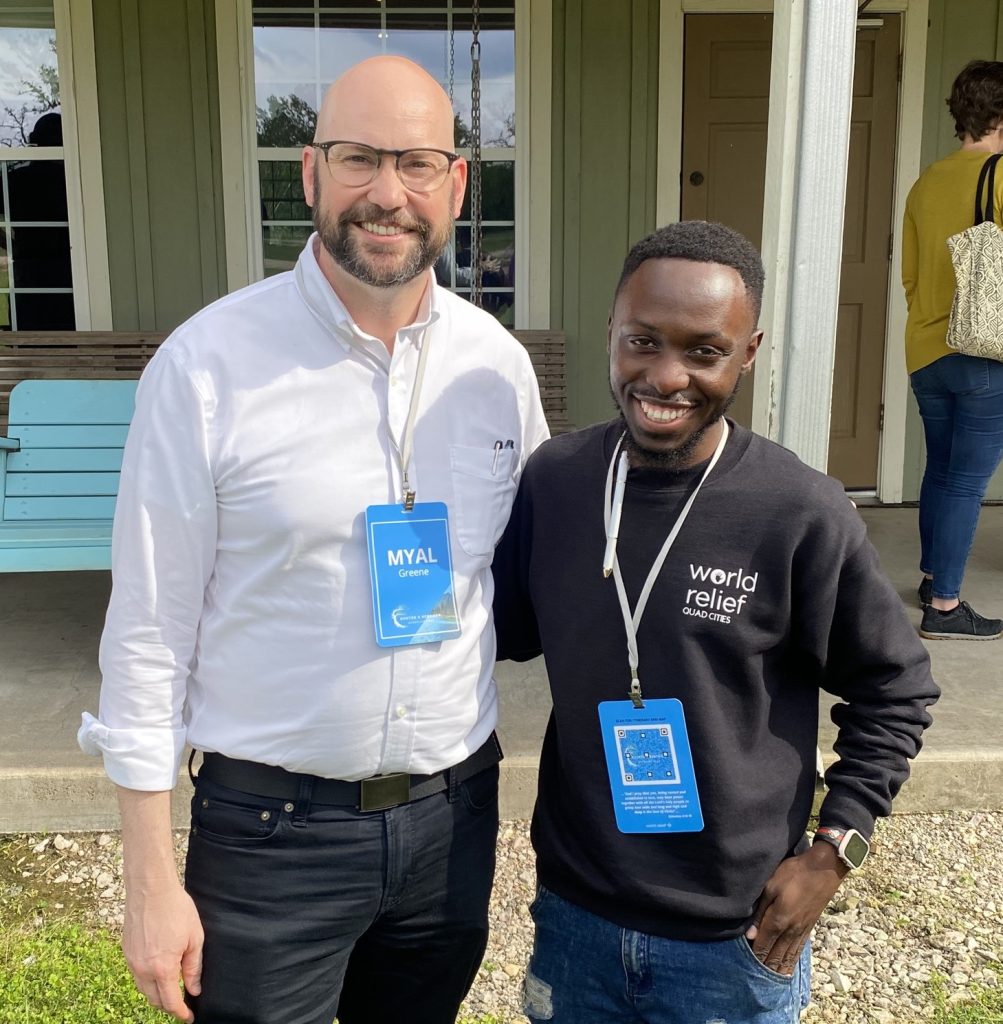 "I came here as a refugee and initially settled in Glen Ellyn, Illinois. I know what it's like not knowing your surrounding area and language," he said.
Pascal shared that the World Relief staff and volunteers in Glen Ellyn made the resettlement process easy for his family, which sparked a light in him to want to do the same in return for others following in his footsteps.
"The World Relief team inspired me to give back to the people because I've lived in their shoes, felt their struggle, and I want to help them overcome that."
To Pascal, working for World Relief is beyond personal gain: "It's more than getting paid, it's about helping, it's about community and having one another."
Pascal's work at WRQC exceeds his title and what's asked of him. He grew up in Tanzania where different languages are spoken, helping to strengthen the work culture at WRQC. As a result, he's fluent in Swahili and Kibembe, and doesn't want to "shy away" from using his language skills to help wherever he can.
He takes pride in his work and his dedication to using his skills to contribute in the best way possible.
"Anyone here can always count on me, from interpreting or if they have questions about their casework. I am always happy to connect them with the right person and help them sort things out," he said.
A season for everything
For two years, Pascal commuted every weekday from Muscatine, Iowa to Moline, Illinois to do what he believes he's called to do: serving the vulnerable.
"I believe that we are here on Earth for different missions. Mine is to do God's mission and that is to help people," he said.
Pascal believes that we all go through different phases of life. Sometimes, that might mean continuing your calling in a different form.
"There's a season for everything, and I feel like this upcoming season is for me to grow in my personal life. I am a curious person, when an opportunity knocks on my door, I take it."
It's a bittersweet emotion for Pascal to leave something he's worked so hard to build, but he hopes to continue partnering with WR through volunteering in any way he can as he begins his education journey.
"I am going back to school to study criminal justice, and I hope to use my knowledge to eventually become a counselor for young people who may be struggling to find a good path," he said.
"I'd like to do the same for the young refugees resettling in the U.S. who may be confused with what direction to take in life," he continued.
Pascal expressed his gratitude through some final words of encouragement to those continuing to carry out the World Relief mission in the Quad Cities.
"It was a great journey, and I am grateful to work here, I've learned so much and gained so much. The support from the team is something that will always stick with me."
"To my coworkers, keep going, you all are doing amazing. We are changing lives!"
Are you looking for a way to make a tangible impact in your community? Consider checking out our employment opportunities:
---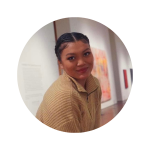 Kler Soe is the Communications Specialist at World Relief Quad Cities. She joined the team after graduating from St. Ambrose University in May of 2023 with a degree in Public Relations and Strategic Communication. As a refugee herself, she hopes to bring awareness to World Relief's work through stories.