World Relief Spokane is a refugee resettlement agency, working in connection with the local community, to create a welcoming space for people fleeing persecution and violence in their countries of origin.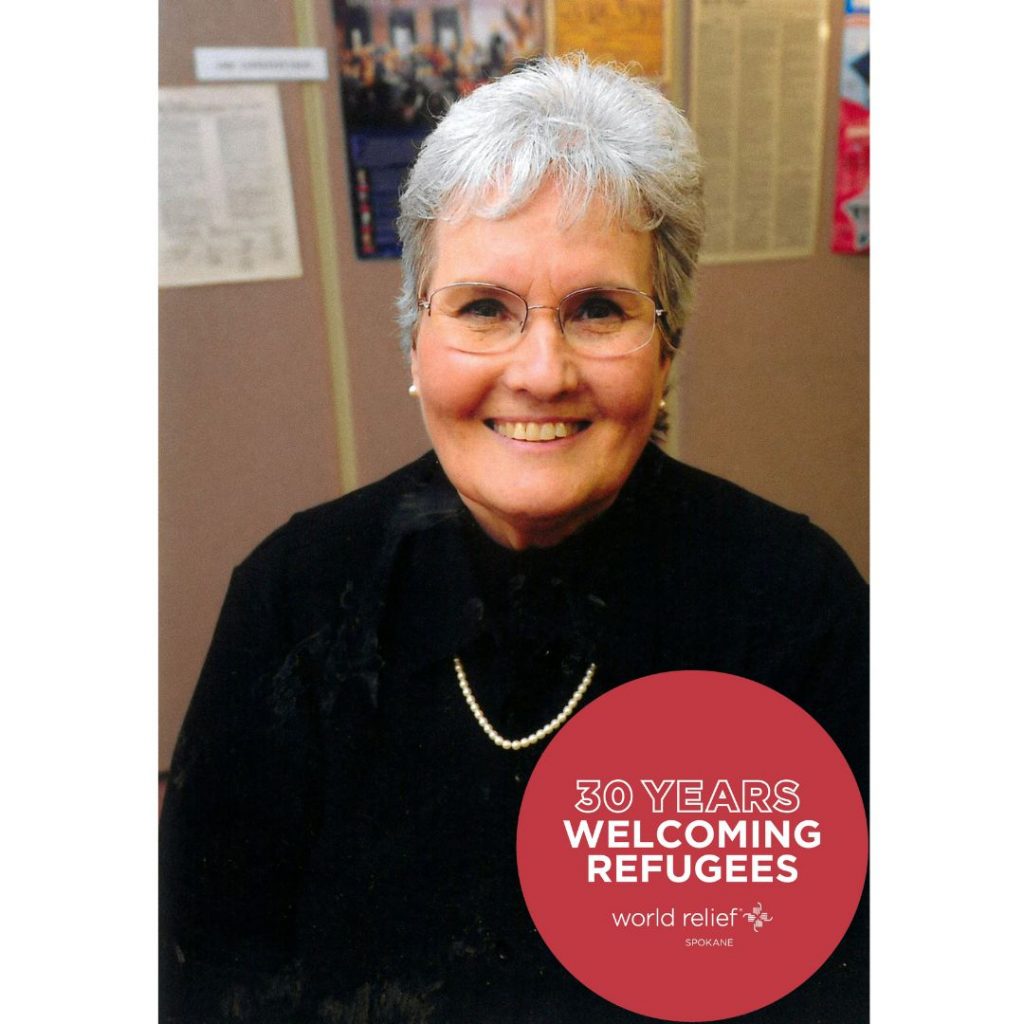 The Spokane office was started in 1992 by Linda Unseth, which means 2022 marks 30 years of resettlement work. In those 30 years, more than 11,000 immigrants have been welcomed to Spokane. Our parent organization, World Relief global, is working to address the causes of mass displacement – extreme poverty, disasters, war, violence and oppression – throughout the world.
One-Stop Shop
World Relief Spokane is a full-service resettlement agency – providing clients with housing assistance, connection to resources, job coaching, and extended case management.
We are the humanitarian arm of the National Association of Evangelicals, and as such, we believe welcoming the stranger is part of our biblical call to love our neighbor and spread the good news of Jesus' love and mercy. We know that we cannot do this alone, and so, we are committed to engaging the local church, providing them with resources and inviting them to stand alongside refugees seeking to build new lives in Spokane.
Four Core Competencies
RESETTLEMENT – World Relief Spokane works with new arrivals from the time they land at Spokane International Airport and for the subsequent 90 days to help them find housing and to get connected with resources. In partnership with a generous community, we are able to provide new arrivals with all the essentials for setting up a home – furniture, bedding, kitchen wares, etc. The majority of former refugees come with little more than what will fit in a suitcase. Resettlement staff and volunteers connect them with benefits, medical insurance and public transportation; help to enroll their children in school; and connect adults to agencies for English language learning.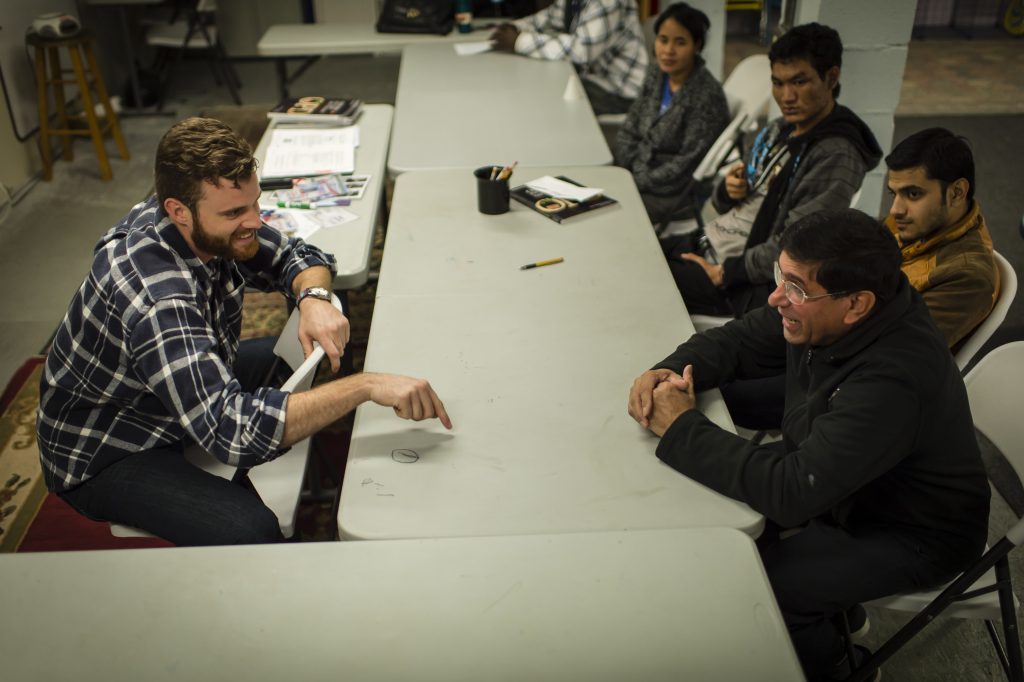 EXTENDED CASE MANAGEMENT – Not all newly arrived refugees can become self-sufficient and independent in 90 days. Many immigrants need more support. Through our Integration and Wellness department, World Relief provides case management to those struggling to get established. Case managers help clients navigate the health care system, legal resources, housing and financial management services, educational services and more. They connect clients with other agencies who provide direct services, while coaching them in accessing services and resources. The goal is to empower clients and connect them with support systems (physical, emotional, social) as they adjust to life in America.
Volunteers are a significant help in walking alongside families as they figure out their tight budgets, work on their language skills, learn the culture, and build a network of support. They often bring a wealth of experience and knowledge and, at the same time, report back that they learned and grew through the experience.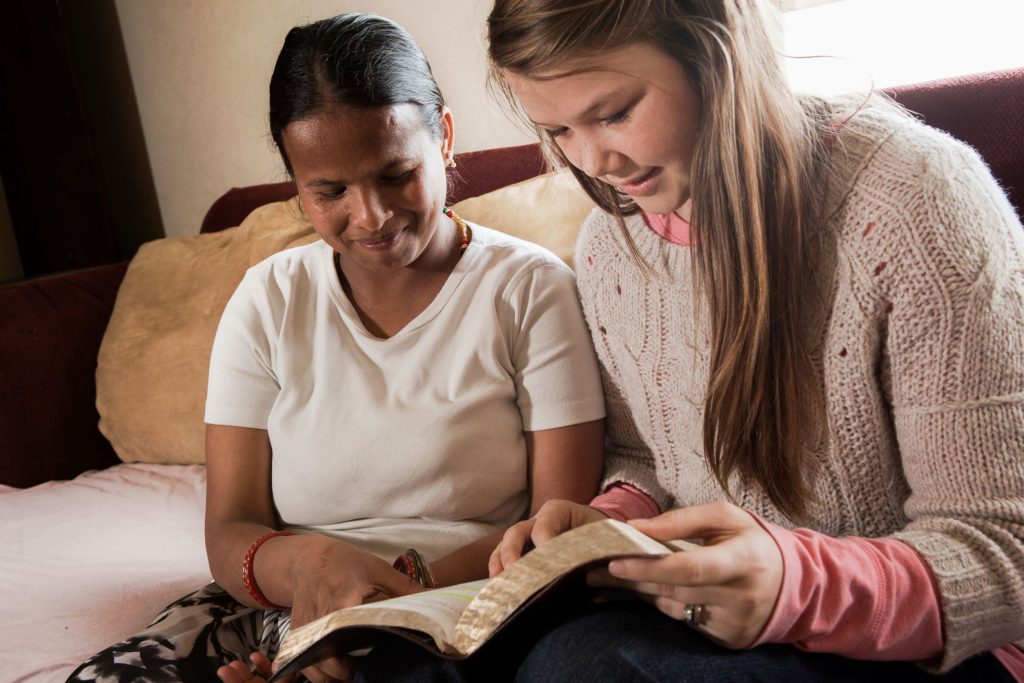 ECONOMIC EMPOWERMENT – By and large, the goal is to help each new immigrant family find employment for at least one adult in the first 90 days. The first job may be an entry-level position while the clients work on their language skills, navigate transportation and develop skills. Clients are welcome to come back at a future date when they are ready to pursue a more career-oriented position. Job Club provides clients with information and mentoring on how to find and maintain meaningful employment.
IMMIGRATION LEGAL SERVICES – Providing legal assistance to pave the way for employment authorization, permanent legal residence and citizenship.  [The ILS Department of World Relief Spokane is currently on hold as we search for a new immigration attorney.]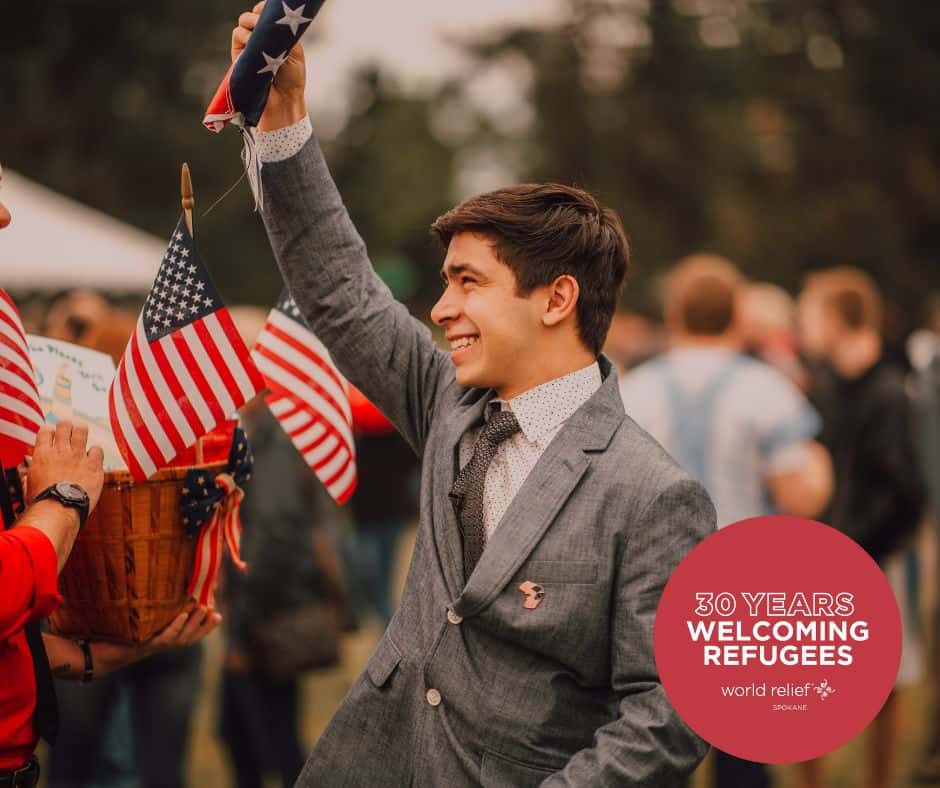 Highlights
Two relatively new initiatives – one spurred by COVID; the other by the large influx of Afghans – are the Community Ambassador program and the Education Center.
COMMUNITY AMBASSADORS provide the bridge between World Relief and the various ethnic communities. Always ready to put on a party or event to foster a sense of belonging and welcome, the Community Ambassador Team play a vital role in two-way communication with their respective communities. They let the communities know the resources and services available at World Relief and throughout the broader community. At the same time, they provide feedback to World Relief staff about the trends, capacities and needs they hear about when working with community members. Melissa Stipek, Friendship Center Manager, refers to the Community Ambassadors as "the fun side of World Relief."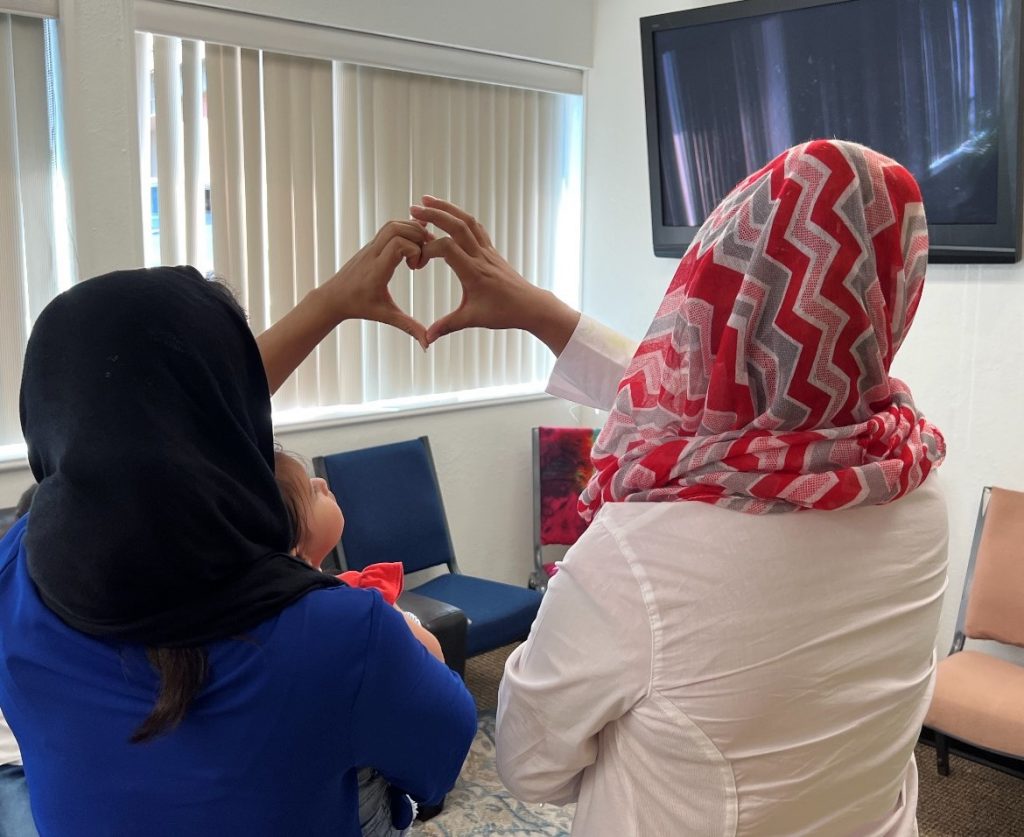 Much of what former refugees are facing is heavy — employment, housing, language studies, cultural orientation. "I believe for people to be able to flourish," Mely said, "they need to be happy. When people are happy, their mind clears, and they are open to new ideas."
EDUCATION CENTER – This new endeavor provides intentional education in the areas most needed by clients, helping them to integrate fully into society and become self-sufficient. First two classes: 1) basic computer skills for Afghan women; 2) financial and housing education for Afghan men. More classes are planned for the future.
FUNDING – While the government (local, state and federal) contributes financially to refugee resettlement, their funding does not go the distance. World Relief's goal in pursuing private funding is to fill in the gaps and create a robust environment of support for our new friends and neighbors.
Become a World Relief partner today!